Discover more from The Ypsilanti Eleven
Ypsilanti's college football newsletter.
Who's staying, who's leaving, and who's joining EMU football in 2020
Looking at EMU's football roster as we transition into the 2020 preseason.
Welcome to the first post to The Ypsilanti Eleven!
There's a number of ways I could go about this, but since today is the official-unofficial first day of the 2020 college football calendar, I figured this is the perfect time to look at how Eastern Michigan's football roster is shaping up.
What we're about to look at is, well, let's just call it a roster guide. I've broken things up into digestible chunks: players leaving the program, players coming into the program, and everybody that's still on the roster with updated class standings.
PLAYERS LEAVING
Graduation (22)
QB, Mike Glass III

RB, Breck Turner

RB, Shaq Vann

WR, Eddie Daugherty IV

WR, Tre'shown Fields

WR, Arthur Jackson

WR, Line Latu

WR, Mathew Sexton

TE, Bryce Kemp

OL, Sam Dervil

OL, Steven Nielsen

OL, Yannik Rohrschneider

DL, Thad Abram

DL, Hunter Andrews

DL, Desmond Kelly

DL, Shawn Simeon

LB, Kobie Beltram

DB, Kymani Brown

DB, Vince Calhoun

DB, Brody Hoying

DB, Kevin McGill

LS, Drake Sutton
Transfer portal/other (12)
WR, DeAnthony Ball — Ball is a wide receiver that signed with EMU in December 2018 after he made his commitment days before the early signing period. Ball, an Atlanta native (Carver HS), did not see the field this year. Now that he's done with EMU, Ball is trying to take the junior college bounceback route.

RB, John Branham Jr. —Branham was one of EMU's highest-rated recruits when he signed to join the program last year (247sports.com composite: 3-star, 0.8551). Branham did not play and wore a redshirt last year, and is currently not on EMU's 2020 roster. I'll have check back on this topic another day.

LB, Brandon Burks —Burks joined EMU last year after transferring from Butler Community college. Burks recorded 23 tackles and played in 12 games last year. Burks is not listed on the 2020 roster.

WR, Isaac Holder — Last year should've been Holder's redshirt-senior season, but did not see the field at all after playing in 37 games before.

DB, Otis Jackson III — Jackson came to EMU after spending one semester at Northwood University (D2). Jackson, a Saginaw, Mich. native (Heritage HS), graduated high school and went to NU in 2016, transferred in 2017 but didn't see the field in his three years at Eastern. He leaves EMU as a graduate transfer with two years of eligibility.

QB, Jayden Machado — Machado joined EMU last year as a junior college transfer (Sacramento City College). Machado was junior-eligible when he came to Ypsilanti, but is not on this year's roster.

WR, Keyan Marshall — Marshall (Toledo, Ohio / Sylvania Southview HS) played in 14 total games for the Eagles in his four years with the team. Marshall stepped away from the game with one year of eligibility remaining.

WR, Joe Nowden — Nowden joined EMU last year as a walk-on after spending his first season at Baldwin Wallace (D3). Nowden is from Detroit and went to Consortium College Prep.

DL, Rafe Reyes — Reyes was a former walk-on defensive lineman that did not play in his two seasons with EMU. Reyes is from Chelsea, Mich.

LS, Tyler Shaw — Shaw joined EMU in last year's recruiting cycle as a preferred walk-on. Haw is from Elkhorn, Wisc. and went to Central Catholic HS.

WR, Amir Spivey — Spivey joined EMU last year as a walk-on receiver from Atlanta (Westlake HS). Spivey didn't play as a freshman and is off the roster.

P, Vinnie Patteri — Patteri was a local walk-on (Saline, Mich.) who spent two years with the EMU football program, but is now finished playing the sport.
Total departing players, by position
Over this offseason, EMU has lost 2 quarterbacks, 3 running backs, 10 wide receivers, 1 tight end, 3 offensive linemen, 5 defensive linemen, 2 linebackers, 5 defensive backs, 1 punter, and 2 long snappers.
By my count, 18 of the 33 players to leave EMU were starters/regular contributors from last year's team.
Incoming players
Note: Players currently committed to, but not signed with, EMU are not included in these lists.
Incoming freshmen (15)
QB, Baron May (Fr.)

RB, Trey Bess (Fr.)

RB, D.J. Smith (Fr.)

WR, Jacob Barrett (Fr.)

WR, Kaiden Keefe (Fr.)

WR, Rico Small (Fr.)

WR, Xavier Smith (Fr.)

TE, Jere Getzinger (Fr.)

OL, Jason Eaton (Fr.)

OL, Mickey Rewolinski (Fr.)

OL, P.J. Ross (Fr.)

LB, Brycen Huddleston (Fr.)

DB, David Carter Jr. (Fr.)

DB, Tristen Hines (Fr.)

DB, Myles McNeal (Fr.)
Incoming transfers (4)
OL, Dimitri Douglas (R-So.) via Michigan State

TE, Zach Hartsfield (Jr.) via Bakersfield College

QB, Chris Helbig (Gr.-Sr.) via Southern Utah

DL, D.J. Jackson (Jr.) via Hutchinson Community College
Total incoming players, by position
This preseason, EMU's expected to have 19 new players join its roster: 2 quarterbacks, 2 running backs, 4 wide receivers, 2 tight ends, 4 offensive linemen, 1 defensive linemen, 1 linebacker, and 2 defensive backs.
Still on the roster
Notes: Class rankings are updated to reflect new eligibility standings. Double asterisks (**) denote walk-on players.
Returning QB (4)
Preston Hutchinson (R-Jr.)

Aaron Jackson (R-So.)

** Christopher Kaminski (R-Fr.)

Isaac Stiebeling (R-Sr.)
Returning RB (4)
Darius Boone (R-Fr.)

Karmi Mackey (R-So.)

** Josh McCarty (R-Fr.)

Willie Parker (R-Sr.)
Returning WR (8)
Hassan Beydoun (Jr.)

** Noah Cameron (R-Fr.)

Dylan Drummond (Jr.)

Logan Giordano (R-So.)

Jairus Grissom (R-Jr.)

Tanner Knue (R-So.)

Michael Thompson (R-Sr.)

Quian Williams (R-Jr.)
Returning TE (3)
Bryson Cannon (Sr.)

Gunnar Oakes (R-Jr.)

Thomas Odukoya (Sr.)
Returning OL (15)
Richard Bates Jr. (R-Jr.)

** Zack Conti (R-Fr.)

Jake Donnellon (R-Sr.)

Brian Dooley (R-So.)

Alex Howie (R-So.)

Marcellus Johnson (R-So.)

Broderick Jordan (R-Fr.)

Zack Kadri (R-Jr.)

Jimi McAdams IV (R-Fr.)

Hunter McDaniel (R-Fr.)

William Racely (R-Fr.)

Michael Smith Jr. (R-Sr.)

Sidy Sow (R-Jr.)

Lucas Tesznar (R-Fr.)

Mike Van Hoeven (R-Sr.)
Returning DL (16)
Vincent Boyd (R-Sr.)

DeZaun Brooks (R-Fr.)

Ty Eddington (R-Sr.)

Aaron Hamilton (R-Fr.)

Mikey Haney (R-So.)

Clay Holford (R-Sr.)

C.J. Hunt (R-Jr.)

Alex Merritt (R-Fr.)

Jose Ramirez (R-So.)

Anthony Ransey (Sr.)

Turan Rush (Sr.)

** Samari Saddler (R-So.)

Woo Scott (R-Sr.)

DL, Carter Stagner (R-So.)

DL, Grant Trueman (R-Jr.)

** Tommy Wright-Hodges (R-Fr.)
Returning LB (8)
Desean Boyd (R-Jr.)

Charles Brown Jr. (R-Fr.)

Matthew Buschman (R-So.)

Luke Cameron (R-So.)

** Konrad Dixon (R-Jr.)

** Sam Jackson (R-Fr.)

Terry Myrick (Sr.)

Tariq Speights (Jr.)
Returning DB (19)
Blake Bogan (R-Jr.)

Robert Daniel (R-So.)

Carthell Flowers (R-Jr.)

Korey Hernandez (R-Jr.)

Joey Hiser (R-Jr.)

Jeff Hubbard (Sr.)

Noski LaFleur (R-Sr.)

Mark Lee (R-Fr.)

Freddie McGee III (R-Sr.)

Kendric Nowling (R-Fr.)

T.J. Peavy (R-Fr.)

Jalen Phelps (R-Sr.)

Kempton Shine (R-Fr.)

Timarcus Simpson (R-So.)

Corry Thomas Jr. (R-Fr.)

Russell Vaden IV (R-Jr.)

Jerodd Vines (R-So.)

Isaiah Watson (R-So.)

E.J. Williams (R-So.)
Returning K (3), P (2), LS (1)
K, Caleb Richwine (R-Fr.)

K, Chad Ryland (Jr.)

K, ** Tony Trabold (R-Fr.)

P, Max Chaffee (R-So.)

P, Jake Julien (Sr.)

LS, Steve Bird (R-So.)
Most glaring observation
The numbers look fairly balanced. Generally speaking, whatever players EMU lost to graduation/transfers, it has been able to mostly re-fill its position groups with 15 high school signees, and have added four more transfers (two JUCO). While the recruiting has been good for EMU, there are still months between now and spring ball, then between spring ball and September to see whether or not Chris Creighton and his staff have been able to prepare and develop their players enough to fill-in for the playmakers last year's senior class had.
It's a long offseason. We'll have time later to reflect on all of the position groups you just scrolled through with breakdowns and previews of the like later, but I felt like this would serve as a nice 'reset' on our football calendars with 2019 officially in the rearview.
---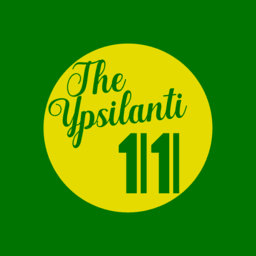 The Ypsilanti Eleven| @ARAlvarado13| aralvrado92@gmail.com | Sign up for updates below!