Discover more from The Ypsilanti Eleven
Ypsilanti's college football newsletter.
Top Returning MAC Players of 2020: Emmanuel Rugamba, Bryant Koback, Malcolm Koonce, Caleb Huntley, Kalil Pimpleton
Three players in today's post initially started their college careers at Power 5 institutions.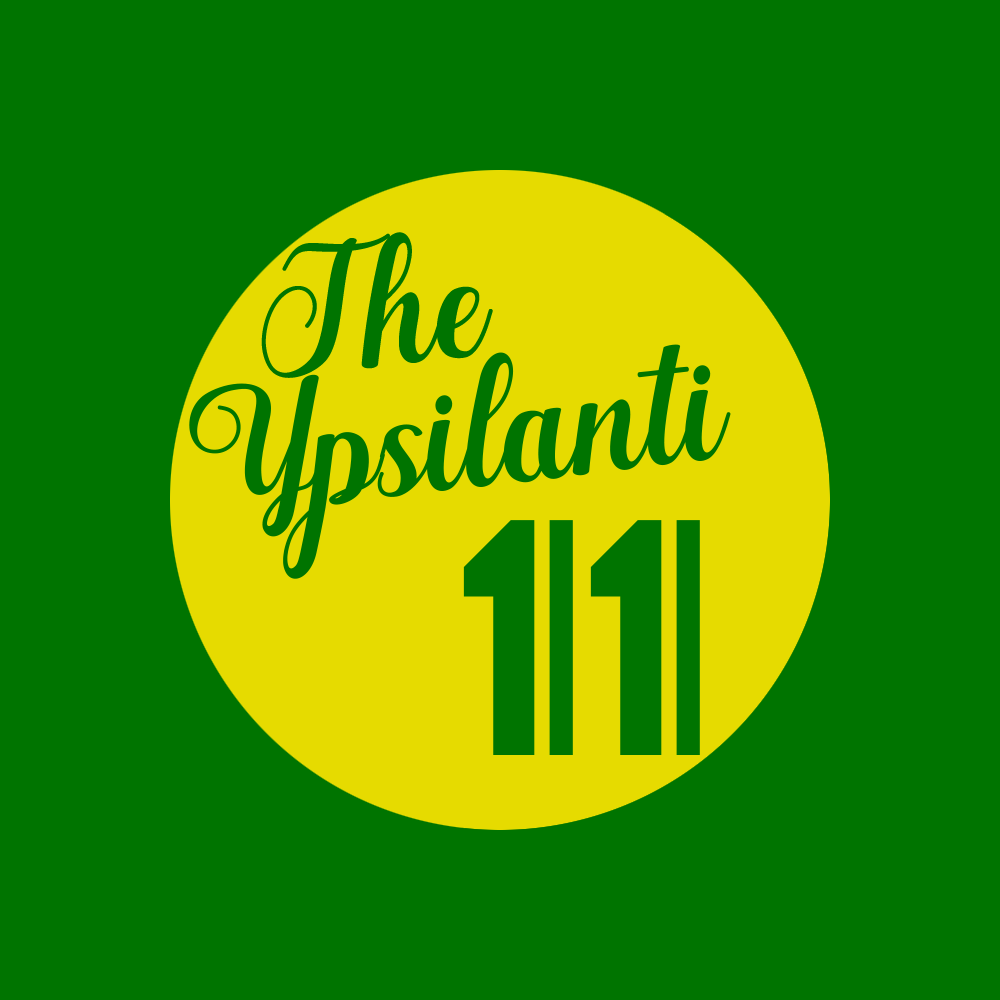 We're kicking the tires until there's some sort of certainty of a season comes along, which is really fun to say in late July.
The first installment of the Top Returning MAC Players of 2020 began earlier this week with WMU LB Treshaun Hayward, Kent State K Matthew Trickett, and Ball State WR Justin Hall. Today I've got five names for you, including a pair of draft-eligible defenders that should have your attention beyond the *2020 college football season.
* I know, terrible sense of humor. I'm sorry.
Emmanuel Rugamba, CB, Miami-OH
"Manny" Rugamba is easily one of my favorite returning defensive stars around this conference. There are certainly some good players out there, but I'm a big fan of how hard he hits out of his position (85 tackles last year), and while he doesn't have many interceptions so far (one with Miami) I think there's reason to believe he can improve there because he's good about staying on his receiver's hips.
Rugamba initially started out his collegiate career at Iowa, but transferred out after he put up with too much racism from that team's coaching staff. In 2019 at Miami, the new full-time starting cornerback made his presence felt with 58 solo tackles, one interception, and nine passes deflected. He was only listed as a Third Team All-MAC defensive back at the end of last season, but I'm okay with being higher on him than what last year's list says.
In the 2019 MAC Championship against Central Michigan, Rugamba recorded 11 tackles (6 solo) and one pass breakup to be the game MVP.
Emmanuel Rugamba's stats

Bryant Koback, RB, Toledo
It was easy to see in Bryant Koback's tape that, when he announced that he was transferring from Kentucky to Toledo, the Rockets were getting a star out of him. He's a pretty dependable back that makes the game look easy with the ball in his hands.
Statistically, Koback has already had one of the better careers through his sophomore season with 2,104 total rushing yards and 26 touchdowns. Kareem Hunt, for good measure, had 2,497 total yards and 22 TD through his sophomore year.
In his first year with the Rockets, Koback put up 917 rushing yards — second-most by a freshman in school history. As a sophomore, Koback's 1,187 yards were, again, second-most in school history for that class. Koback also had his first two 200-yard performances last year with 228 yards at Colorado State, and 259 vs. EMU. Add his 177-yard day against Western Michigan, and those are the three games where he had at least 100 yards all last year.
Bryant Koback's stats

Koback has a lot of speed to make the game look easy when he cruises through giant holes his O-line opens up for him, but he hasn't totally taken over for the offense like I thought he would at this point. While Koback's had his high marks, there have been 14 games so far where he's finished with fewer than 75 rushing yards, despite having a per-game average of 84.16 yards.
Toledo's still in a better position to win the West division with Koback than it is without him, but if there's a way for him to find more consistency in getting yards after contact, then Toledo will gladly feed him the ball more.
Koback is one of 18 players in school history to have over 2,000 career rushing yards, and was a Second Team All-MAC honoree in 2019.
Malcolm Koonce, DE, Buffalo
There are a lot of threats on Buffalo's defense and they're all fun to watch ball out. We'll have more time to talk about the rest of them, but the first name I want you to remember is Malcolm Koonce.
Koonce was the MAC's leader with nine sacks recorded in 2019 with teammates Taylor Riggins (8.5, returns this year) and Ledarius Mack (8, graduated) right behind him. Koonce stays in the quarterbacks' grills, and his three forced fumbles turned into 10 points from the offense on their following drives (field goal vs. Robert Morris, TD at Ohio, turnover vs. Charlotte). With the added experience Buffalo's offense will have coming into this season, it stands to reason that a few more fumbles caused by Koonce should yield more points on the scoreboard.
Malcolm Koonce's stats

At 6'3, 250 lbs., Koonce's speed off the edge is what helps him get around the tackles and in the quarterback's grill. That said, it's unlikely he'll grow an extra three inches taller, so he won't end up being the hand-in-the-dirt type of edge rusher, especially not at the pro level.
Still, he's shown that he has the ability to get in the quarterback's grill time and time again. It also helps that Buffalo's done a good job of filling its roster with talented pass rushers across the front seven for offenses to have a lot of problems to deal with all at once.
Caleb Huntley, RB, Ball State
When everything, and I do mean everything, went to [REDACTED] in 2017 for Ball State, it at least had a freshman running back reach 1,000 rushing yards to shine a light on.
Caleb Huntley comes into his senior year with 2,465 career rushing yards on just under 500 carries, which could've been much more if he wouldn't have suffered an Achilles injury in 2018. Worry not, he was able to rebound and carry the ball 248 times last year. He's not one of those speedy backs who like to avoid a lot of contact, either. He's 5'10, 226 lbs., and he goes through defenders.
Caleb Huntley's stats

Huntley had only three touchdowns through his first 18 career games, but scored 12 times as a junior to be a Second Team All-MAC honoree. Coming into 2020, Huntley's been placed on the preseason First Team All-MAC lists by Athlon Sports and Phil Steele's College Football Preview magazines. In the record books, Huntley is ninth in all-time rushing yards (2,465), had the fifth-most yards in a single season last year (1,275), and is ninth all-time in rushing touchdowns (15).
Huntley's used to being surrounded by other running backs in college full of experience that he had to share carries with, but this year he's the guy. Mike Neu's going to get some other, younger backs like Tye Evans, Will Jones, and maybe one of the three freshmen in the position group some carries, but none more than what Huntely's going to be asked to take on.
Kalil Pimpleton, WR, Central Michigan
There's no question that Kalil Pimpleton was an integral part of Central Michigan's turnaround last season. After CMU had the worst offense in school history in 2018 to finish with just a one-win season, Pimpleton was the MAC leader in total receptions (82) and receiving yards (894) with two different quarterbacks throwing to him. Pimpleton didn't have to wait for chemistry to develop between he and either of those quarterbacks, he just used his speed to his advantage to get open.
Pimpleton's speed and shiftiness was on display with his 24 punt returns for 208 yards (8.67 avg.), which was third in the MAC behind Miami's Maurice Thomas (19 ret., 239 yds.) and Toledo's Devin Maddox (14 ret., 122 yds.).
Kalil Pimpleton's stats

Leading the MAC in receiving was an easy way for Pimpleton to land himself on the First Team All-MAC list on his first year seeing the field since the Muskegon, Mich. native transferred from Virginia Tech to CMU.
CMU will look a lot different in a lot of ways next season — no more Jonathan Ward, Quinten Dormady, Tony Poljan, etc. — but Pimpleton will still be a constant difference-maker for the Chippewas. This offseason, Pimpleton has been named to three watch lists so far: Biletnikoff Award, Paul Hornung Award, and Maxwell Award.
---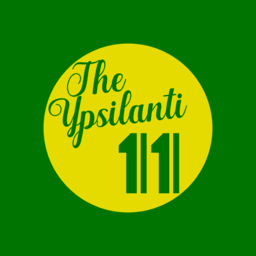 Thank you for reading! | Twitter: @YpsiEleven & @Y11recruiting| Class of 2021 MAC Recruiting Notebook | 2020 MACtion Transfer Portal Updates | Song of the day: "Love" -J. Dilla, Pharoahe Monch