Discover more from The Ypsilanti Eleven
Ypsilanti's college football newsletter.
The MAC-Only First Round NFL Mock Draft
It's just science: Having MACtion in your blood means those players absolutely worth a first-round selection.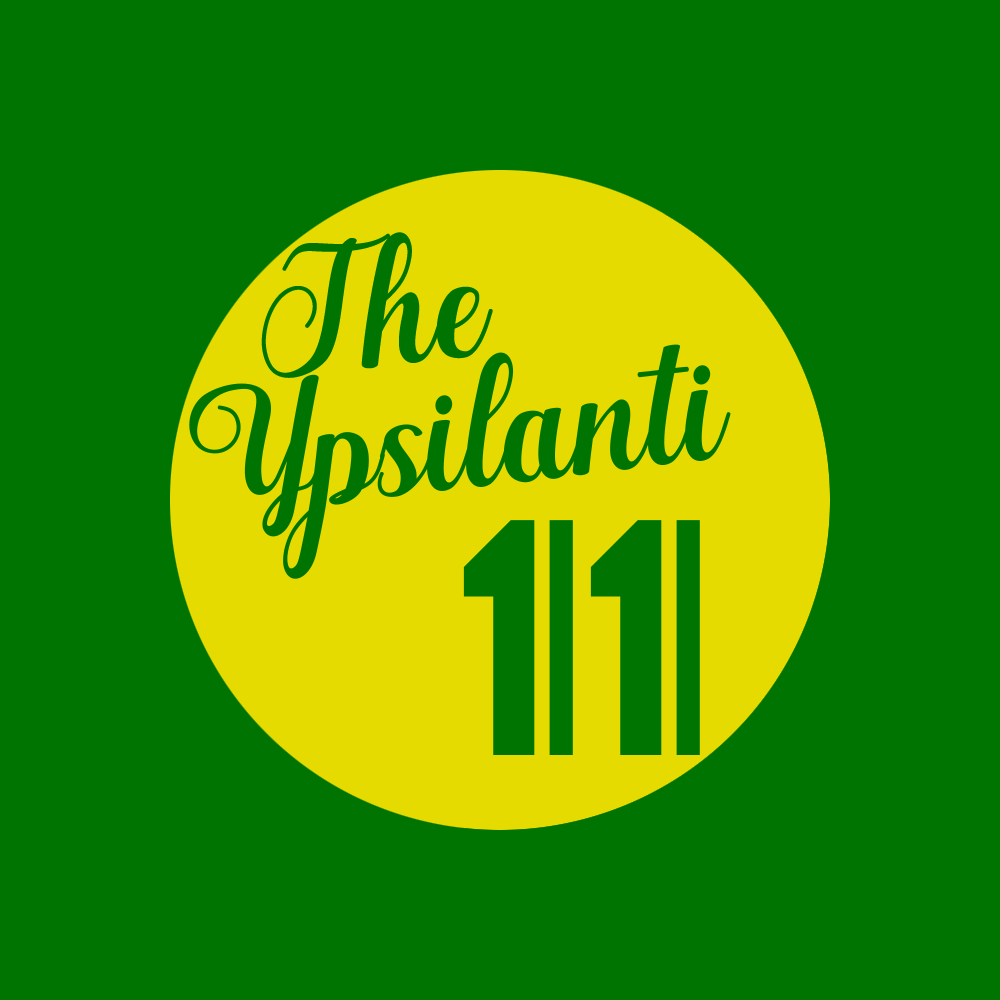 I could give you a normie NFL Draft preview post that feeds you reasons why your favorite Mid-American Conference seniors will get picked in the third round or fifth round or whatever round makes you feel most happy. That's not going to happen today.
Instead, I'm going to get super serious with you and tell you why every NFL team is actually looking to use their first-round picks on somebody who has MACtion in their blood. NFL team general managers all know who Antonio Brown is. Pre-craziness, I bet they all wish they could've drafted the guy way before when he was taken. They also wish they could've had a Ben Roethlisberger, or a Khalil Mack*, or a Julian Edleman, or a Maxx Crosby; if they could do it all again, believe me, they would.
*Khalil Mack was a first-rounder, but it doesn't change the fact that he's a freak.
This is the MAC-Only First Round NFL Mock Draft, where NFL GMs wise up and only take MAC players in the first 32 picks of the event. You're probably not new to mock drafts so we'll dive into it in just one second, but I gotta give you just a few rules before we get going:
I'm not ranking anybody. The No. 2 pick isn't better than the No. 32 pick. The fifth linebacker selected isn't better than the first. This isn't that type of post.

There are only 32 players that can be drafted in the first round. There will a lot of great MAC players that unfortunately slip to the second or third rounds, and I'm sorry about that.

If this mock draft upsets you, that's on you. Just a general rule.
#1 CINCINNATI BENGALS
WITH THE FIRST PICK OF THE 2020 NFL DRAFT, CINCINNATI BENGALS SELECT: QUINTEN DORMADY, QUARTERBACK, CENTRAL MICHIGAN
Ever since Joe Burrow and his LSU Tigers pulled off arguably the best season by any team ever, the Heisman trophy winner has been on the right side of history for many reasons. He's openly talked about how he's in a position where he's not allowed to negotiate freely with other teams and the Bengals are only allowed to pick him because they were so bad last season.
The Bengals don't want Burrow as much as he wants them to think that they're really into him. It took two seasons before LSU saw the success it really wanted before the perfect season. In Quinten Dormady's first and only season at Central Michigan, the team turned things around from one win to eight, and reached the conference championship.
#2 WASHINGTON NOT SAYING IT
WITH THE SECOND PICK OF THE 2020 NFL DRAFT, WASHINGTON SELECTS: DOUG COSTIN, DEFENSIVE TACKLE, MIAMI-OH
Costin was dominant for Miami's interior, so it's no real surprise that Washington picked him, even though the other mock drafts have Ohio State's Chase Young going right here. Young's a good player, but I was more impressed with Costin's taunt game that he showed in Columbus than I was with Young. And Costin spent way less time there!
#3 DETROIT LIONS
WITH THE THIRD PICK OF THE 2020 NFL DRAFT, DETROIT LIONS SELECT: KEVIN MCGILL, CORNERBACK, EASTERN MICHIGAN
While Kevin McGill didn't play in the 2019 Quick Lane Bowl, he also didn't let up any touchdowns at Ford Field that night to Pitt. The Lions really want a lockdown corner right now, so look no further than your neighborhood FBS program.
#4 NEW YORK GIANTS
WITH THE FOURTH PICK OF THE 2020 NFL DRAFT, NEW YORK GIANTS SELECT: SEAN ADESANYA, EDGE, CENTRAL MICHIGAN
Central Michigan's defense didn't have a huge dropoff like I thought it would've last year, and Sean Adesanya's a big reason for that.
#5 MIAMI DOLPHINS
WITH THE FIFTH PICK OF THE 2020 NFL DRAFT, MIAMI DOLPHINS SELECT: JON WASSINK, QUARTERBACK, WESTERN MICHIGAN
Look at this tweet I saw last night:
Miami could pick Tua here, but why not over-think things even more with another quarterback with medical issues?
#6 LOS ANGELES CHARGERS
WITH THE SIXTH PICK OF THE 2020 NFL DRAFT, LOS ANGELES CHARGERS SELECT: LEVANTE BELLAMY, RUNNING BACK, WESTERN MICHIGAN
Bellamy was a fun, speedy back to watch at Western, even in the early days when he had to live in the shadows of Jarvion Franklin and Jamauri Bogan. The Chargers like Bellamy in the passing game, and can't pass up this opportunity.
#7 CAROLINA PANTHERS
WITH THE SEVENTH PICK OF THE 2020 NFL DRAFT, CAROLINA PANTHERS SELECT: NATHAN ROURKE, QUARTERBACK, OHIO
Cam Newton? More like Cam WHOton, AMIRITE?
#8 ARIZONA CARDINALS
WITH THE EIGHTH PICK OF THE 2020 NFL DRAFT, ARIZONA CARDINALS SELECT: BEN LEROY, DEFENSIVE TACKLE, NORTHERN ILLINOIS
Ben LeRoy's played as much as he could since his true freshman season with NIU, but injuries kept him from playing a whole senior season. Still, anybody that gets 7.5 tackles for loss as a sophomore tells me that there's still something in there, and I hope LeRoy makes Arizona proud.
#9 JACKSONVILLE JAGUARS
WITH THE NINTH PICK OF THE 2020 NFL DRAFT, JACKSONVILLE JAGUARS SELECT: ALVIN DAVIS, SAFETY, AKRON
Some people get paid to say that C.J. Henderson or Derrick Brown or Tristan Wirfs to get picked somewhere around this area. Today, however, I'm going to tell you that the Jags are actually going to pick Akron's Alvin Davis. Not the biggest guy out there, but he found ways to come through for his Zips over the years.
#10 CLEVELAND BROWNS
WITH THE TENTH PICK OF THE 2020 NFL DRAFT, CLEVELAND BROWNS SELECT: MITCH GUADAGNI, QUARTERBACK, TOLEDO
The last time the Browns drafted a QB who grew up in Ohio? Not that long ago! DeShone Kizer (Toledo, Ohio) was picked in the second round of the 2017 draft and things went pretty bad, honestly.
The last time the Browns drafted a QB who grew up in Ohio AND went to college in Ohio? The year was 2005 and Charlie Frye from Akron was picked! Likewise, it didn't work out.
The last time the Browns drafted a QB from Toledo? That'd be Gene Swick, the 3-time All-MAC QB from the mid-70's. He was released that July.
#11 NEW YORK JETS
WITH THE ELEVENTH PICK OF THE 2020 NFL DRAFT, NEW YORK JETS SELECT: JONATHAN WARD, RUNNING BACK, CENTRAL MICHIGAN
It's no secret that I'm writing with an Eastern bias here, but I genuinely mean this next sentence. Even though he went to the wrong school, I hope Jonathan Ward has a fun and successful NFL career, because he was actually someone I looked forward to watching on gamedays.
#12 LAS VEGAS RAIDERS
WITH THE TWELFTH PICK OF THE 2020 NFL DRAFT, LAS VEGAS RAIDERS SELECT: BRODY HOYING, SAFETY, EASTERN MICHIGAN
In a reunion with Maxx Crosby, Brody Hoying's going to be picked up by the Raiders. Hoying made plays in the backfield, tackles in open field, interceptions off tip drills, and, if 2018 taught me anything, is that we'll get more of those if he gets to play with Crosby again.
#13 SAN FRANCISCO 49ERS (FROM COLTS)
WITH THE THIRTEENTH PICK OF THE 2020 NFL DRAFT, SAN FRANCISCO 49ERS SELECT: RILEY MILLER, WIDE RECEIVER, BALL STATE
Jerry Jeudy's a good receiver, I'll admit, but nowhere in the scouting report says that he's a "DB killer." Worry not, because that was actually Riley Miller's nickname for the Cardinal offense.
#14 TAMPA BAY BUCCANEERS
WITH THE FOURTEENTH PICK OF THE 2020 NFL DRAFT, TAMPA BAY BUCCANEERS SELECT: DANNY PINTER, OFFENSIVE LINE, BALL STATE
Tom Brady's in Tampa Bay now, but who's going to block for him? For his position, Danny Pinter out of Ball State's getting the most hype from the MAC this year, so it'll be his job to protect Brady's beautiful face.
#15 DENVER BRONCOS
WITH THE FIFTEENTH PICK OF THE 2020 NFL DRAFT, DENVER BRONCOS SELECT: MATHEW SEXTON, WIDE RECEIVER, EASTERN MICHIGAN
Most people probably needed a ton of oxygen after Sexton pulled off maybe the best play of his life in EMU's 2019 season opener, so I'm going to put this guy up in the mountains. (Click here to read more on Sexton's place in EMU history.)
#16 ATLANTA FALCONS
WITH THE SIXTEENTH PICK OF THE 2020 NFL DRAFT, ATLANTA FALCONS SELECT: JAVON HAGAN, CORNERBACK, OHIO
My favorite #7 from the MAC is going to the place where that number matters. The former MAC Freshman of the Year won't get to wear that number in Atlanta unless he buys one off the rack, he'll still be a worthwhile hard-hitter for this team.
#17 DALLAS COWBOYS
WITH THE SEVENTEENTH PICK OF THE 2020 NFL DRAFT, DALLAS COWBOYS SELECT: SAM SLOMAN, KICKER, MIAMI-OH
Sam Sloman was Miami's MVP, just ask Chuck Martin. The kicker came through for his RedHawks time and time again. Speaking of time, these aren't normal times. Jerry Jones knows that you can buy a barrel of crude oil for less than a 6-pack of Modelo. This is the time where people are looking to spend on quarterbacks, but Jerry's already got one of those. What he needs to draft is a star.
#18 MIAMI DOLPHINS (FROM STEELERS)
WITH THE EIGHTEENTH PICK OF THE 2020 NFL DRAFT, MIAMI DOLPHINS SELECT: ANTONIO JONES-DAVIS, LINEBACKER, NORTHERN ILLINOIS
Since Miami's picking in Pittsburgh's spot, Miami's going to make a very Pittsburgh pick. Unfortunately, an early injury meant that Jones-Davis couldn't follow-up his First Team All-MAC performance in 2018 with anything cool to talk about in 2019, but I'm confident he'll be the best MAC defender to come through Miami since… Jason Taylor I think?
#19 LAS VEGAS RAIDERS (FROM BEARS)
WITH THE NINETEENTH PICK OF THE 2020 NFL DRAFT, LAS VEGAS RAIDERS SELECT: LEDARIUS MACK, EDGE, BUFFALO
The Raiders have this pick because Jon Gruden traded Khalil Mack to the Bears, so it only makes sense to pick the younger Mack brother right here.
#20 JACKSONVILLE JAGUARS (FROM RAMS)
WITH THE TWENTIETH PICK OF THE 2020 NFL DRAFT, JACKSONVILLE JAGUARS SELECT: NAJEE CLAYTON, LINEBACKER, WESTERN MICHIGAN
Najee Clayton's college career began at Rutgers, then transferred to WMU in 2017. He ended up being the MAC's Defensive Player of the Year last year, but this is my personal favorite highlight of his:
#21 PHILADELPHIA EAGLES
WITH THE TWENTY-FIRST PICK OF THE 2020 NFL DRAFT, PHILADELPHIA EAGLES SELECT: DEVON RUSSELL, CORNERBACK, BUFFALO
Devon Russell came to Buffalo via the JUCO route, but not before he gave EMU a try! Now in a sudden turn of events, he's an Eagle again.
#22 MINNESOTA VIKINGS
WITH THE TWENTY-SECOND PICK OF THE 2020 NFL DRAFT, MINNESOTA VIKINGS SELECT: STEVE NIELSEN, OFFENSIVE LINE, EASTERN MICHIGAN
Nielsen's literally from Denmark, so consider this a coming home pick for EMU's former left tackle.
#23 NEW ENGLAND PATRIOTS
WITH THE TWENTY-THIRD PICK OF THE 2020 NFL DRAFT, NEW ENGLAND PATRIOTS SELECT: MIKE GLASS, QUARTERBACK, EASTERN MICHIGAN
No Tom Brady which means the Patriots are in the market for a quarterback. You've probably read a lot of things, but the honest answer is this: there are only two QBs the Pats want in this draft:
Mike Glass, EMU

Shea Patterson, Michigan
The Pats have a long, recent history of getting production out of QBs that graduate from Washtenaw County schools, and this year's pick between the two couldn't be any easier.
#24 NEW ORLEANS SAINTS
WITH THE TWENTY-FOURTH PICK OF THE 2020 NFL DRAFT, NEW ORLEANS SAINTS SELECT: WALTER FLETCHER, RUNNING BACK, BALL STATE
Flecther was an All-American running back at Edinboro (D2) before his one season with Ball State. The Cardinals had other RBs to share the rock with, but Fletcher stood out as an option to move the ball in passing plays. The Saints love to pass the ball a lot, so this is a good place for Fletcher to be in.
#25 MINNESOTA VIKINGS
WITH THE TWENTY-FIFTH PICK OF THE 2020 NFL DRAFT, MINNESOTA VIKINGS SELECT: REGGIE GILLIAM, TIGHT END, TOLEDO
Gilliam's a decent tight end, but it's no secret that he's a big contributor on special teams too. The last MAC tight end Minnesota took was CMU's Tyler Conklin, so maybe Gilliam's got a good future for himself there.
#26 MIAMI DOLPHINS (FROM TEXANS)
WITH THE TWENTY-SIXTH PICK OF THE 2020 NFL DRAFT, MIAMI DOLPHINS SELECT: JOEY BANKS, SAFETY, BUFFALO
I have no clue if the Dolphins need secondary help at the safety spot, but Joey Banks is their pick anyway. Banks offered immediate help for Buffalo when he came through the JUCO transfer wire, and helped sure up the defense to make it to the MAC Championship in 2018.
#27 SEATTLE SEAHAWKS
WITH THE TWENTY-SEVENTH PICK OF THE 2020 NFL DRAFT, SEATTLE SEAHAWKS SELECT: LOUIE ZERVOS, KICKER, OHIO
Pete Carroll has no idea what position Louie Zervos plays, but he's aware that 'Zervos' is probably worth a lot of points in Words With Friends, and that's actually a prerequisite to even make it onto his draft board. I don't get it either, but those guys in Seattle seem to know what they're doing. Last year's names included: Ugochukwu, Burr-Kirven, and Christmas.
#28 BALTIMORE RAVENS
WITH THE TWENTY-EIGHTH PICK OF THE 2020 NFL DRAFT, BALTIMORE RAVENS SELECT: ZEDRICK RAYMOND, CORNERBACK,
There were a few names worth considering for this pick, but somehow Zedrick Raymond felt like the obvious move here. Raymond started every game with Miami after he transferred from Independence C.C., and certainly helped the RedHawks elevate its defense to a championship level last year.
#29 TENNESSEE TITANS
WITH THE TWENTY-NINTH PICK OF THE 2020 NFL DRAFT, TENNESSEE TITANS SELECT: GIOVANNI RICCI, TIGHT END, WESTERN MICHIGAN
The Titans already have WMU's Corey Davis as an option to throw to, so let's give them another Bronco.
#30 GREEN BAY PACKERS
WITH THE THIRTIETH PICK OF THE 2020 NFL DRAFT, GREEN BAY PACKERS SELECT: NATE CHILDRESS, DEFENSIVE TACKLE, TOLEDO
Fun fact: DT NATE CHILDRESS is actually just an anagram for CHEDDARS TIS LENT. Being a cheesehead is actually more coded in his football DNA than we might've thought, folks.
#31 SAN FRANCISCO 49ERS
WITH THE THIRTY-FIRST PICK OF THE 2020 NFL DRAFT, SAN FRANCISCO 49ERS SELECT: WILL MATTHEWS, RUNNING BACK, KENT STATE
I only watched one NFL game that involved the 49ers last year and it was the one where there wasn't a lot of success in the run game. Since Jimmy Garoppolo's a Sean Lewis graduate, he's getting a Sean Lewis running back.
#32 KANSAS CITY CHIEFS
WITH THE THIRTY-SECOND PICK OF THE 2020 NFL DRAFT, KANSAS CITY CHIEFS SELECT: ARTHUR JACKSON, WIDE RECEIVER, EASTERN MICHIGAN
With the final pick to close out the first round of the draft, the Super Bowl champs pick EMU's own Arthur Jackson. I bet he'd love nothing more than to be new teammates with Andrew Wylie, and have more highlight catches with Patrick Mahomes as his new QB.
---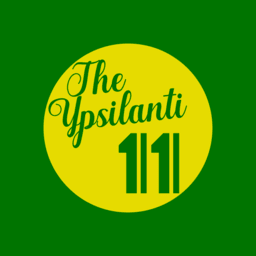 Twitter: @ARAlvarado13 & @Y11recruiting | Song of the day: "They Want EFX" -Das EFX | Sign up for updates below!