Discover more from The Ypsilanti Eleven
Ypsilanti's college football newsletter.
Tariq Speights Wants You To Be The Change
Eastern Michigan linebacker Tariq Speights helped start a Black Lives Matter protest that got both athletic departments of Eastern Michigan and Michigan involved in Ann Arbor on Sunday.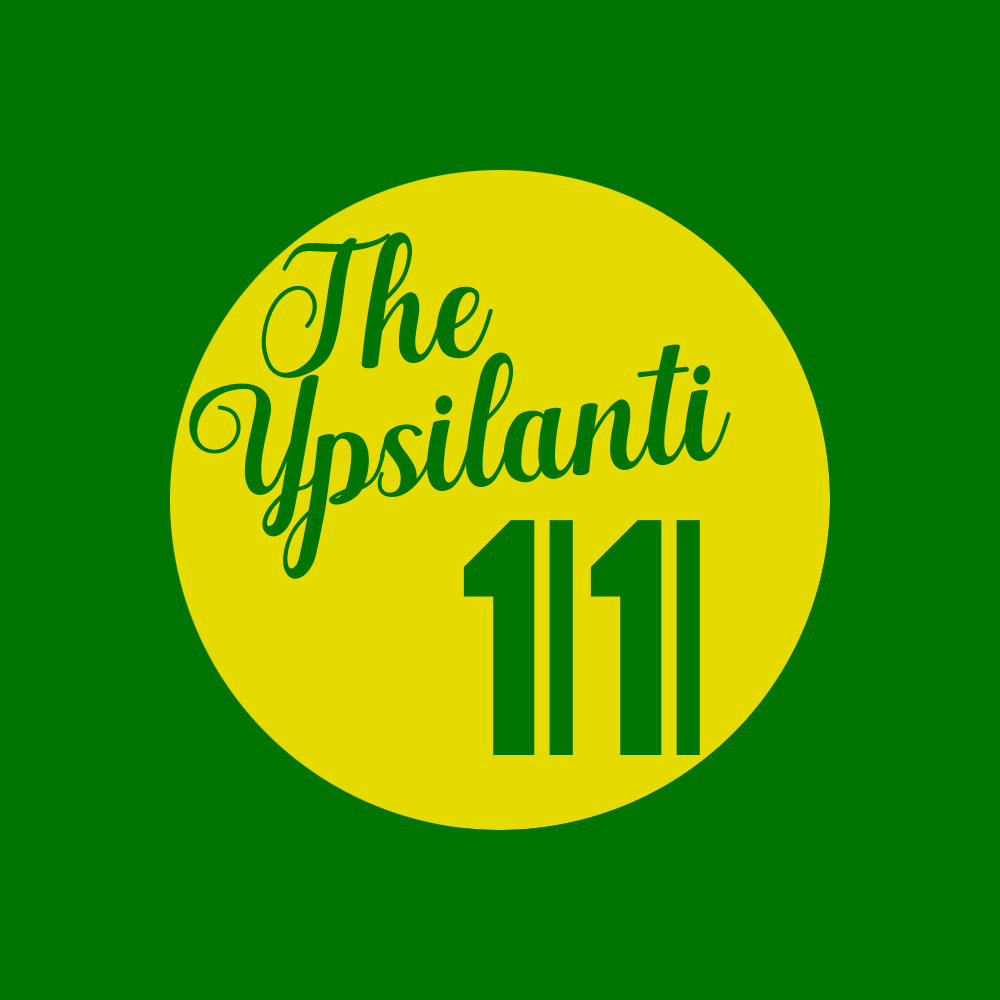 Welcome to The Ypsilanti Eleven! It's September and there's no actual football in the state to talk about, but that's not what's important right now either. What's important is the message EMU linebacker Tariq Speights wanted to send Sunday in Ann Arbor, and why he won't stop speaking up for what's right.
Tariq Speights isn't feeling tired anymore. He's beyond tired, beyond exhausted. Opening up social media to see America's worst version of itself come to life on a regular basis has been a constant for Speights' entire time of being on the internet, and he's had enough.
"I don't know what the word is, but it's past tired," Speights told The Ypsilanti Eleven in an interview before Sunday's college-athlete-led Black Lives Matter protest in Ann Arbor. "My first year of high school was when Trayvon Martin was shot. Now I'm about to graduate college. It's been almost a decade and this is all that's been consuming me."
Every viral video you've seen of a Black person being shot, killed, and tortured has also been on Speights' social media feeds. It doesn't matter if he's been living in California or Michigan, the internet never slows down and Black lives are still seen as a threat to too many.
The chokeholds, the knees on the necks, the gunshots when somebody's asleep, and now, most recently, the seven rounds in the back of James Blake, a 29-year-old in Kenosha, Wisc. Speights saw the same video you and I did last week, and he just couldn't get it off his mind. He knew he wasn't the only one that felt like he had to do something about it.
"I want to do it within myself, but I want to inspire other guys on my team, and other student-athletes to do the same."
Back when the COVID-19 pandemic was new and started closing the doors of every public facility, Speights went back home to quarantine with his family in Valencia, Calif., but he spent enough time online to meet and share thoughts with Hunter Reynolds, a football player at Michigan from New Jersey. Reynolds, incredibly inspired as well, is a co-founder of College Athletes Unity, which Speights is a member and Mid-American Conference representative of. Speights and Reynolds have had conversations over the last few months, but last week Speights saw an opportunity for them to unite their communities in Ypsilanti and Ann Arbor.
On Wednesday, Aug. 26, which was also the four-year anniversary of the first time Colin Kaepernick didn't stand for the national anthem out of protest against racial inequalities, a flyer was tweeted out from Speights' account. The college athletes of Washtenaw County were to meet up in downtown Ann Arbor to show that they're more than just athletes representing their schools.
"I have baby cousins who are one and two years old now, and I don't want that to be the world they grow up in. When I have kids I don't want them going through the same stuff that I'm going through right now. That's why I'm pushing for change. I know it's not going to be something that happens with a snap of a finger, but I can at least be a catalyst and spark those conversations and start changing the world," Speights said.
"It's not 'we want change', we need to demand change. We need to enact change. We need to inspire change. We need to do all of that, but there's no time left to sit on our hands and be complicit by not doing anything."
247sports reported that well over 500 people — football players, basketball players, volleyball players, coaches, locals, police, students — all showed up for the cause. It wasn't just those two schools represented. Athletes from Concordia and Wayne State also showed up, and the cause received some attention from Western Michigan and Michigan State athletes as well. The event began with open remarks at the footsteps of Michigan's graduate library, through downtown Ann Arbor, across the post office ("Go and vote on November third!"), and back.
Back at the library where many were able to individually speak to the sea of protesters, EMU coach Chris Creighton had this to say:
My name is Chris Creighton and I'm the head football coach here at Eastern Michigan. I'll tell you what, I'm just fired up to see everybody here. For all of us who know people who aren't here for whatever reason, you look around and I imagine that every single one of us have somebody in this courtyard that we love. And it's really easy to think about it that way to say that Black lives matter when you love someone who's sitting in this courtyard right here. So it's a big thing all over the world right now, but it becomes really personal and individual when you take the time to think about the people you're with, the people that you know, and the people that you love. That's why I'm here today. I'm here with my wife, we've got some coaches, it's because we got some guys on this football team — every one of them — that I love. And because of that, I can grab a megaphone and say that Black lives matter. It's because I love my guys.
Making universal issues recognized at EMU
Speights isn't from Michigan, let alone the midwest. His Black-American experience was mostly spent out West in a mostly-white neighborhood of Valencia, Calif. (Santa Clarita is 70% white). Speights remembers certain boundaries and rules his family set up that his friends' parents hadn't. He couldn't stay out late like his white friends and didn't play the same childhood games as them either. He wasn't even driving yet, but his parents sat him down to talk about what to do if he ever gets pulled over by a police officer. That's all difficult to compartmentalize growing up, but he said he and his family were able to break things down more profoundly during the quarantine and ongoing nation-wide protests for Black lives.
In February, 25-year-old Ahmaud Arbery was chased, shot, and killed by three white men in Georgia. Weeks later, Breonna Taylor, 26, was killed by Louisville Metro Police when they knocked her door down and fired 20 shots in her apartment. In late May, George Floyd died after an officer kneeled on the back of his neck for eight minutes and 46 seconds over a fake $20 bill. Two days later, 38-year-old trans man Tony McDade was killed by Tallahassee police.
Two years after it was 17-year-old Trayvon Martin, it was 18-year-old Michael Brown. Three months later, it was 12-year-old Tamir Rice. In early June, 19-year old activist Oluwatoyin Salau went missing, and her body was found dead a week later.
Jamal Williams, a recent WMU football graduate, was shot and killed on June 18 by a security guard at the Community Hospital in Munster (Ind.). Williams' father said that his son was looking for emotional help after the pandemic canceled his college graduation and after seeing too many Black men and women repeatedly, needlessly shot, killed, and tortured.
Speights doesn't fault the friends still in his inner-circle that still don't totally get it. It's not a perspective of the world you can totally understand unless you've lived it, but he added most of the talk from his white friends have been supportive and willing to learn.
"My best friend from home don't share the same political views, but at the same time, we know what's right and what's wrong," Speights said.
From his side, Speights said bringing these issues up in EMU's locker room hasn't been too difficult for him to do.
"I think our team has a good sense of what's right and wrong, so advocating for not only ourselves but for other people whose voices aren't necessarily heard as well as ours, I don't think that's hard. It hasn't been a challenge with me for our team, they've been pretty receptive of it," Speights said. "I've been able to talk to my teammates and have those conversations to break down those barriers and learn more. Me, not only just speaking about what I'm passionate about, but also turning on the mute button and hearing what they're passionate about. So I think it's been really good with that, at least with my team."
This wasn't the first time Speights saw an opportunity to make a difference
When the MAC presidents' voted to cancel the football season in the fall, there was a lot of uncertainty across the league on the players' side. What's the season even going to look like? Will there be eligibility protections for missing out on the fall? How will everybody combat against the coronavirus leading up to, hopefully, a spring season?
Kavari Adams, a defensive back for Akron, published a statement on behalf of the MAC's football players:
"While we are disappointed by the loss of our fall competitive seasons, we applaud our leaders for prioritizing our health and safety. Moving forward we want to make sure this does not equate to the loss of eligibility for our athletes," the statement reads. "As the spring approaches, we call on commissioner Jon Steinbrecher to use the coming months to develop uniformed protocols and guidelines to avoid a similar scenario for our spring athletes. #MACUNITED #SPRINGINTOMACTION"
That statement caught Speights' attention, which led to conversations between him and Adams through social media. Four days later, Wednesday, Aug. 12, an update to the original statement was pushed through both of their social media channels (along with a few others around the league).
"As one of the first Division 1 conferences to postpone fall competition, we again commend our university & conference leaders for prioritizing our health & safety," it reads. "With no guarantee of spring seasons and the current state of COVID-19, we now challenge those same leaders to prepare a plan that protects the eligibility of all athletes within our conference. We understand the uncertainty of this pandemic, but we know there is a finite opportunity in our lives to compete as collegiate athletes. We want to make sure all student-athletes get all the #MACtion we signed up for."
The new statement was published on Wednesday. First thing Monday morning, Steinbrecher, Adams, and Speights all hopped on a web call so the commissioner could listen to and hear the athletes' grievances.
"Obviously we all wanted to play, but we wanted to play safely and it didn't seem like we were going to be able to play safely this year. That was the main part of it," Speights said.
"(Steinbrecher) sat there and listened to what we had to say and then responded from it, which was cool. He has a title and we don't necessarily have a title, but he dropped his title and was open to hearing student-athletes.
"From that message, we also talked about what we wanted to do regarding the Black Lives Matter movement. Some of the other social issues we have going on, voting and stuff like that, which he was very open to. That was the second part we talked about.
"I already talked to Greg (Steiner) and some other media relations people at the MAC office about some ideas of what we can do moving forward. They're very open and receptive to what we have to say right now, which is awesome with this conference. It doesn't surprise me, especially knowing the people at Eastern.
"It's good to know that it's a conference thing and not just a university thing."
Does Speights see himself as an activist? Not really, he's just focused on doing what's right
"More and more people are telling me that I should be," Speights replied when asked if he sees himself as an activist. "I just had a conversation with my mom yesterday and she said that's the career path that she thinks is right for me. I don't feel like I need a title behind it. My parents have always told me to speak on stuff positively. If there's something I saw wrong or something that's wasn't right to speak on it. That's just how I was raised."
Speights can't fix every problem he comes across, but he's recognized the opportunities to see what's within reach and made noticeable stands for what he feels is right.
Looking back on his athletic career at Valencia High School and College of the Canyons, Speights attributed his on-field leadership to what he's been able to accomplish off the field.
"I've been a captain on previous teams before Eastern, so just learning how to speak to people and inspire self-accountability. Because if you do it at the player level, then it's not so of responsibility for the coaches to fix if the players are already doing it.
"And that can go into society, too. If we're doing it to each other, if citizens are being held self-accountable, seeing wrong, and speaking on it, then it doesn't have to go to law enforcement or politicians. It doesn't have to go to all of them if we're all being self-accountable for everything going on in our world."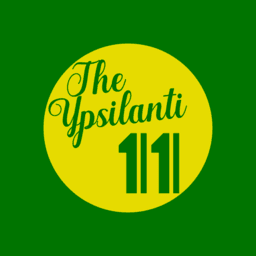 Thank you for reading! | Twitter: @YpsiEleven & @Y11recruiting | Class of 2021 MAC Recruiting Notebook | 2020 MACtion Transfer Portal Updates | Song of the day: "By Any Means" -Jorja Smith
More from Sunday's protest: