Discover more from The Ypsilanti Eleven
Ypsilanti's college football newsletter.
Starting up the mailbag, EMU's final SP+ rank, 2021 recruiting update
A "whip-around" look to this post where I have a lot of things to say but not too much on any one thing. Did you have something that you wanted to share?
Welcome back to the third post here at The Ypsilanti Eleven, where the first week is more or less spent on giving this newsletter some decent legs to stand on. First got ourselves organized by looking at the 2020 roster for the first time, then got a bulk of the notes started for the next signing period.
This one's not going to stick to a particular topic at all, but I've got a few things worth talking about at least.
Thoughts? Questions? Comments? Tips? Send to: Mailbag!
I know it's early, but there's really no point in holding back on this. You're already able to reply to these posts and talk things out over Twitter, but in addition to those, I'll also be accepting mailbag-type messages for this newsletter.
Click this link here or the button below to send something right now if you feel like, or keep scrolling and think of something later. I'll be sure to share the mailbag link in all of my posts, and I'll reply back to the ones that I like/want to.
Eastern finishes season 101st in SP+
Bill Connelly's year-end SP+ figures came out Thursday, and Eastern Michigan's -8.6 overall rating puts the team ranked 101 on the list. Also by SP+, EMU finishes the year ranked 63rd on offense, 118th on defense, and 69th on special teams. Last year, EMU finished the season 86th on the overall list, 93rd on offense, 52nd on defense, and 109th on special teams.
A deep dive will have to be done later, but for now, let's take a quick look at how the rest of the Mid-American Conference finished by this metric.
MACtion 2019: Final SP+ rankings and standings
Ohio — 50th overall (3.7 rating)

Buffalo — 71st (-2.0)

Central Michigan — 84th (-4.4)

Ball State — 86th (-4.5)

Western Michigan — 90th (-4.9)

Eastern Michigan — 101st (-8.6)

Miami — 102nd (-9.2)

Kent State — 105th (-10.2)

Toledo — 114th (-13.7)

Northern Illinois — 115th (-13.9)

Bowling Green — 128th (-27.5)

Akron — 129th (-29.8)
2021 Recruiting: EMU offers five
On Wednesday I wrote that EMU has already offered scholarships to at least 50 high school juniors so far this cycle. Since then, five more offensive players have been offered:
I'm adding another offensive name to the list since I missed this recruit for Wednesday's post: Canadian offensive lineman Keegan O'Neil. EMU was the first to offer him back in October. Like I said before, I'm sure there are still more guys out there that I haven't noticed yet. Until those edits can be made, my notes show that there at least 55 (uncommitted) juniors that have been offered by Eastern.
GA King-Williams moves on to Liberty
After spending the last two years coaching up the EMU defensive line (and recruiting quality control) as a graduate assistant, Vontrell King-Williams will be a GA for Hugh Freeze.
"I would like to thank Coach Creighton, Coach Neathery & Coach Needham for giving me the opportunity to start my career. The amount of time that you guys have invested into me has made me not only a better coach but a better man!

"To my DT's, you guys have my heart and I will forever be indebted to y'all! Working with you guys this year has taught me a ton. The relationships that were built, whether I coached you or recruited you, were truly genuine. Eastern Michigan will always have a special place in my heart & I know that the breakthrough is on the way!

"With that being said I would like to thank Coach Freeze, Coach Symons & Coach Aldridge for the opportunity to join the staff at Liberty University. I am truly looking forward to working with the defensive line, specifically DT's! Can't wait to get to Lynchburg!"
King-Williams is a Chicago native (Mount Carmel HS) who started his college career out at Butler Community College, then transferred to UTSA for the 2015 and 2016. In 2015, Neal Neathery was the defensive coordinator for the Roadrunners in what turned out to be his final year there before he joined EMU. As a senior at UTSA, King-Williams was named a team captain. Unfortunately, injuries kept King-Williams from having more than 17 total tackles in 14 games played in two seasons at UTSA.
FAQ
How often will you be posting on here?
I don't really have an agenda. There's obviously going to be more to talk about in December than there is in May, and I'm not going to promise any sort of structure (daily, weekly, etc.) because, well, I don't feel like doing that!
I can promise you that I'll be writing/planning daily, but I'll publish when I'm ready to publish. That's pretty much the long and the short of it.
---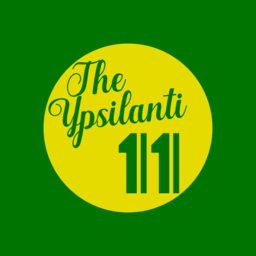 Site: The Ypsilanti Eleven| Send to: Mailbag! | Twitter: @ARAlvarado13 | Song of the day: "Blue World" -Mac Miller | Sign up for updates below!