Discover more from The Ypsilanti Eleven
Ypsilanti's college football newsletter.
Recruiting Update: 2021 S Cameron Smith commits, JUCO TE Luft officially joins
Also, will EMU sign a top-50 recruit from Michigan this year? Of those who remain uncommitted, only two hold EMU offers.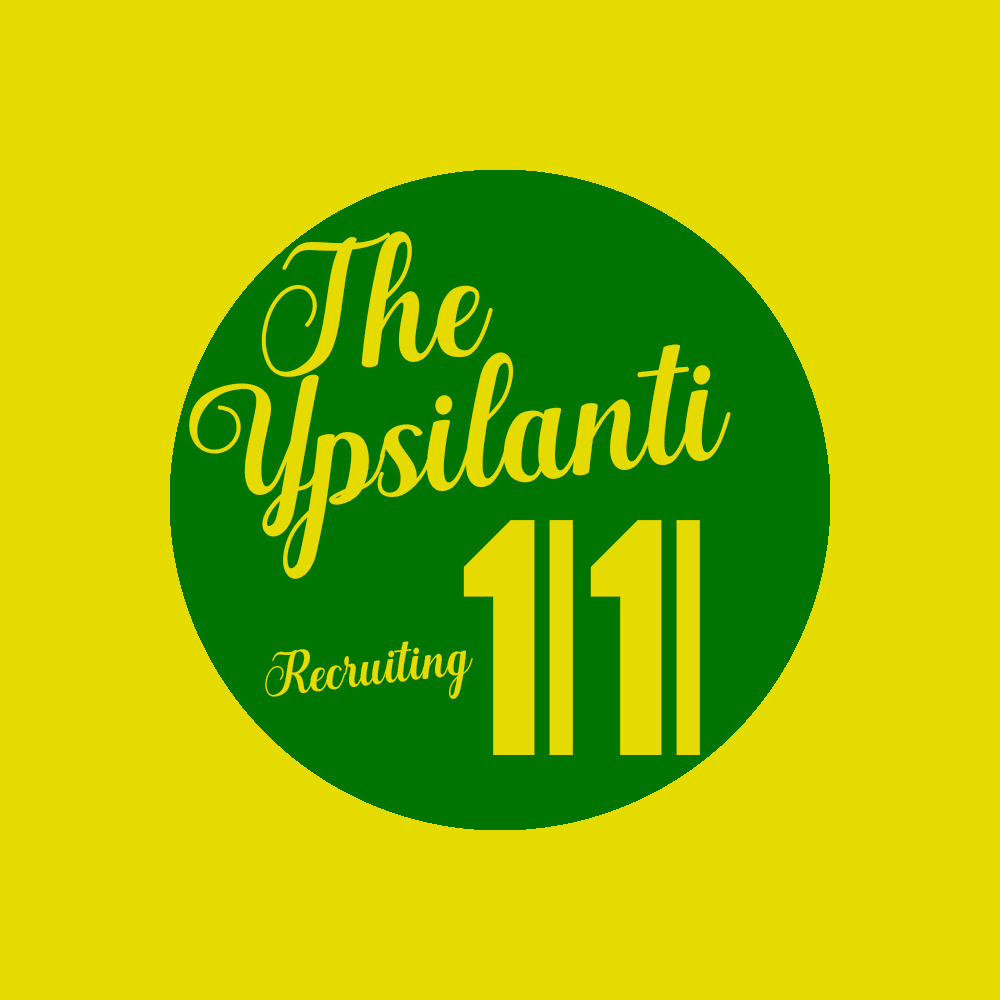 Class of 2021: S Cameron Smith second to commit to EMU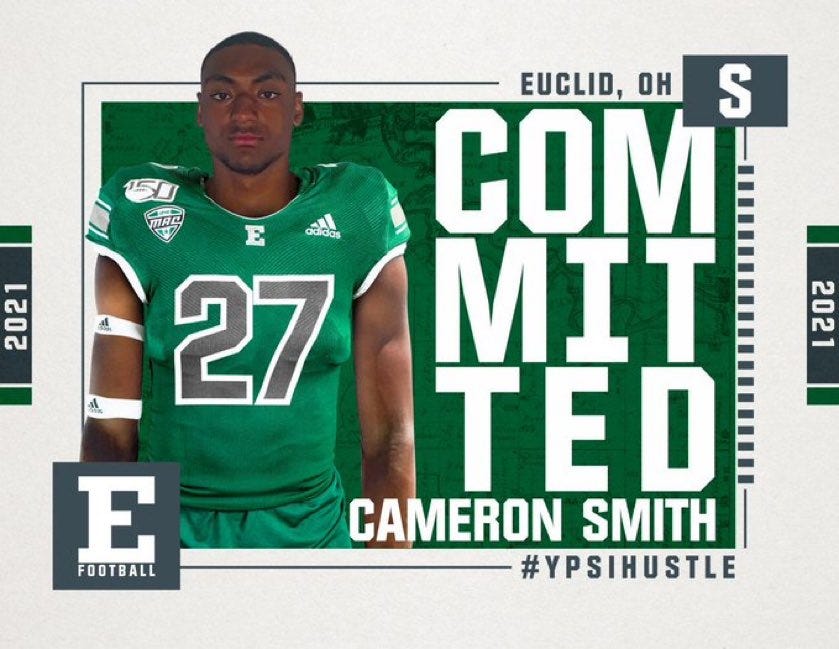 Eastern Michigan received its second commitment for the 2021 signing class. New to join is Cameron Smith, a safety from Euclid, Ohio. Like Peyton Price who committed last month, Smith is a three-star recruit, and currently 247sports' No. 65 ranked recruit in his state.
Smith also held offers from Iowa State, Buffalo, Kent State, Akron, Western Michigan, Ohio, and Miami-OH. Eastern offered Smith in early March, his fourth at the time.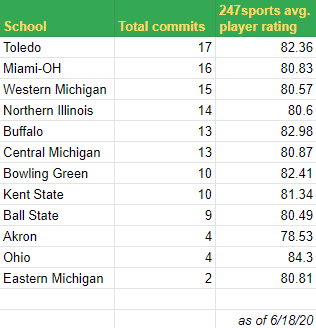 More on the 2021 recruiting class in a minute, but there's a second update you need to know right now.
JUCO TE Lucas Luft officially joins
For more, instant help on offense, Lucas Luft's commitment to EMU was officially announced Wednesday, June 3. From the team's press release:
"In Lucas we have found exactly what we were looking for," said Creighton. "He's a tough 6-foot-6, 250 pound tight end that can really stretch the field and catch. He was an excellent wide receiver in high school and has grown into a man who can do it all. Best of all, he is the kind of person we look for off the field. He is a great fit for Eastern Michigan football."

Luft, who is ranked as a three-star recruit by 247Sports, was selected First Team All-Southern California Football Association in 2018 for Fullerton College. Last year, he played in seven games and averaged 31.5 yards per reception. The Hornets finished the season ranked 21st in the California Community College Football Coaches Association. Luft played in four games and tallied three catches for 58 yards in 2018. 

Eastern's highly anticipated class features 19 student-athletes rated as three-star prospects by the national recruiting services and two of the top-10 rated recruits in EMU Football history. Furthermore, 18 of the additions come from within a 270 mile radius of Ypsilanti.
Luft will be the fourth tight end to join the team in 2020. Incoming freshman Jere Getzinger and junior college transfer Zach Hartsfield signed with the team in December, and freshman Evan Furtney signed as a walk-on in February.
EMU has four returning players at this position this year, too. The TE group will be led by seniors Bryson Cannon and Thomas Odukoya, and junior Gunnar Oakes has been on this team longer than the rest of the TEs. Hunter McDaniel joined EMU as an offensive lineman in 2019, and moved to TE over the winter.
Luft adds depth and variety to the tight end group, no doubt. There's a good mix of guys who are primarily blockers and guys who have good hands, and it looks like he got his opportunity mostly for the latter. Now it's just a matter of how quickly he can learn Chris Creighton's offense and (eventually) get live reps in.
Will EMU bring in a Top 50 recruit from the home state?
Note: Of course you should always take recruiting rankings with a grain of salt, and even more so this year without summer camps. It's still useful information.
The incoming recruiting class of 2020 is the best EMU has ever had. The class of 34 newcomers includes 19 three-star athletes and an average player rating of 80.32. What I found a little surprising with the class as I click around on the internet is that EMU signed its best class ever by only pulling in two of Michigan's top 50 recruits: CB David Carter (No. 47) and CB Myles McNeal (No. 49).
This year's recruiting cycle is going by quicker than probably anybody expected, pandemic be damned. High school athletes everywhere are making their commitments earlier now, and there are plenty of talented athletes in Michigan that plan on leaving the state. Going off of 247sports' top 50 recruits in Michigan, 14 of them are uncommitted, and only two of them currently hold offers from EMU: CB Maxwell Hairston (No. 38, West Bloomfield) and QB Jalin Pitchford (No. 41, Wyandotte-Roosevelt).
Since 2014, Creighton's first recruiting class at EMU, the Eagles have signed 10 recruits that were ranked in the top 50 during their respective recruiting cycles: OL Ka'John Armstrong (No. 42, 2014), LB Kyle Rachwal (No. 50, 2014), S Brody Hoying (No. 44, 2015), QB/ATH Jairus Grissom (No. 23, 2017), DE Carter Stagner (No. 34, 2018), OL Alexander Howie (No. 35, 2018), CB Robert Daniel Jr. (No. 36, 2018), CB Jerodd Vines (No. 49, 2018), CB David Carter (No. 47, 2020), and CB Myles McNeal (No. 49, 2020).
EMU spreads itself out nicely in recruiting and is flexible enough to bring in kids outside of the region (Florida, Colorado, California, Tennessee, Georgia, Canada), but it's also just missing out on guys that are close to home.
QBs Brendan Sullivan (No. 17, Davidson) and Conor Easthope (No. 40, Ann Arbor-Pioneer) have picked Northwestern and Harvard, respectively. RBs Anthony Tyus (No. 20, Portage) and David Holloman (No. 28, Auburn Hills-Avondale) committed to Big Ten programs.
CB Quillen Howze (Waterford-Chippewa Valley) is the No. 27 recruit in Michigan, and his brother Jaillen is the state's No. 55 recruit. Both of them are headed to Buffalo. Both held EMU offers. There are 14 more recruits in Michigan's top 50 that have picked MAC schools not named EMU.

WR Ezra McAllister (no. 42, Marshall) is someone EMU stayed on for a long time in the recruiting process, but the defensive back let the process play out long enough to eventually pick Vanderbilt.
Understanding that the coronavirus has made it impossible for coaches to meet and scout recruits face-to-face throws a wrench into this system. In late May, the NCAA extended its recruiting dead period through July 31. Even though EMU has been able to get some of these class of 2021 recruits to visit pre-pandemic, it's missed out on three (about to be four) months of getting first-time visits through the door. It's hard to see how much it'll affect EMU the rest of the way, but just know that this month last year was when the team saw its first big wave of commitments.
Here's what I wrote just last month:
This part, so far, isn't really good or bad. At this point last calendar year, EMU's only commitments came from CB Myles McNeal (Grand Blanc, Mich.) and LB Bryce Huddleston (Ft. Thomas, Ky.). It wasn't until June, when in-person recruiting and scouting really heats up for high school juniors and seniors, when EMU saw its first real wave of commitments come in. By the end of June 2019, EMU saw its list of commitments rise from two to ten.
On the whole, EMU's recruiting has been on the rise, but that rise was hit with a global pandemic that affected everything about the recruiting process in Ypsilanti. While all the work to improve EMU's recruiting is obvious, it doesn't mean that EMU has all of a sudden become the destination MAC school for Michigan's better recruits either.
Final recruiting notes
I like the way things are shaping up for Buffalo's class. Not only did it get a set of twins to commit out of Michigan, but it also has WR Artez Hooker out of Florida whose rating is 7th best in UB history.

Ohio has the MAC's highest average player rating for its current recruiting class, but only two of its four commits currently hold ratings at all: OL Davion Weatherspoon (3-star, Harper Woods, Mich.) and TE Bryce Butler (3-star, Washington, D.C.). Weatherspoon is the No. 29 recruit from Michigan.

QB Joey Labas flipped from Ball State to Iowa, and 247sports' updated rankings give him a 4-star rating.

Decommitted from Miami: S Samuel Graham — Ferndale, Md. / North County HS (Watch)

His commitment came after the tables you read above, but Akron's recruiting class is up to five now. WR Noel Roach (Pittsburgh, Pa.) announced his commitment Friday.
---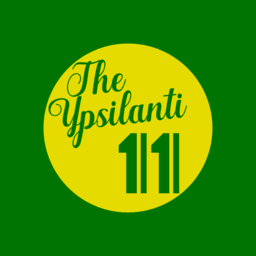 Thank you for reading The Ypsilanti Eleven! Sign up for updates below! | Twitter: @YpsiEleven & @Y11recruiting | Here's my Class of 2021 MAC Recruiting Notebook | At Free on Saturday: 2020 MACtion Transfer Portal Updates | Song of the day: "How Many Bullets" -The Last Poets