Discover more from The Ypsilanti Eleven
Ypsilanti's college football newsletter.
Ranking all of Mathew Sexton's touchdowns scored for EMU
Mathew Sexton's career isn't defined by the numbers left in the record books.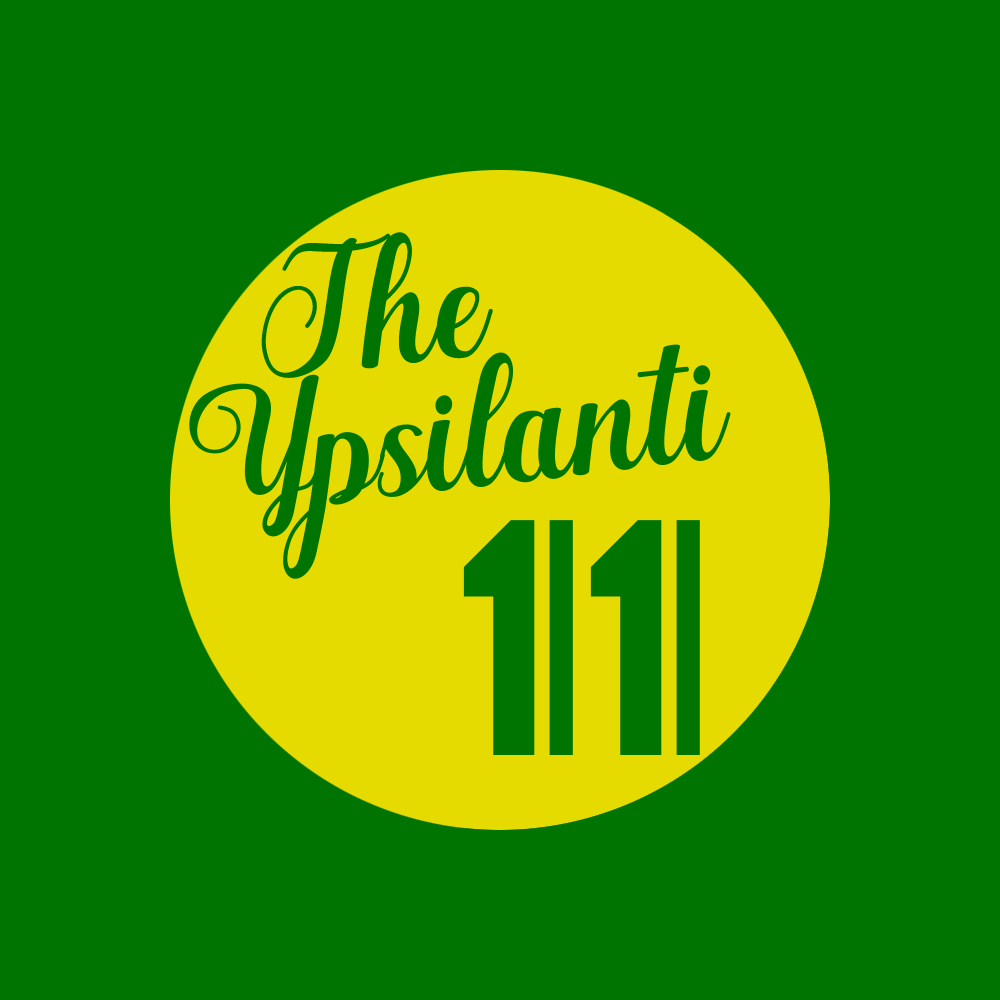 Making your place in this place usually means you're breaking records. Most touchdowns in league history, more rushing yards than anybody in school history — that sort of stuff. The stats are there, they'll always be there to help us debate who the Greatests Of All Time are, but college football isn't always defined by the numbers. So much is just left up to the moments.
If the numbers were all that mattered, Mathew Sexton's Eastern Michigan football career would be too easy to forget. That just isn't the case. In the grand scheme of things, 100 career receptions (15th all-time) for 1,335 yards (13th), 9 touchdowns on offense and another one on special teams is fairly replaceable, but it's not going to be easy to replace all the times Sexton came through for his team.
Sexton's getting ready for the NFL Draft right now and there's an outside chance that he's of the first 255 names called. Eastern Michigan was the only school to give Sexton, then a two-star recruit out of Clinton, Mich., a scholarship offer and the receiver made sure Chris Creighton and his staff would never regret that decision. If Creighton knows one thing, it's that whichever team takes their chance on Sexton is the one that also respects the hell out of his clutch factor.
During his time as an Eagle, Sexton scored 10 times. Let's re-live all 10 of those moments, ranked:
10. Sneaky, sweeping, 5-yard score in the 4th at Central Michigan (10/5/19)
Game stats: 5 receptions, 56 yards, 1 TD
First up on the list is this score Sexton had as a senior at Central Michigan. CMU's star running back Jonathan Ward just bounced for an 86-yard score to make this a 35-10 ball game late in the third quarter, so EMU absolutely needed to score the following drive. EMU did that on five plays, but failed to get the ball in the end zone after that. Still, Sexton sneaking it in on a sweep play kept his team in the ball game just a little bit longer. EMU fell in this rivalry game 42-16.
9. 4-yard catch in 3rd quarter vs. Army (10/27/18)
Game stats: 1 rec., 4 yards, 1 TD
Army's playing style keeps the ball out of its opponent's offense's hands and this day was no different. Army was 10-for-19 on third downs, and 4-for-4 on fourth. Add in 4.0 yards per carry and the Black Knights held the ball for 45:42, which means every snap EMU took on offense had to matter. This sweep is Sexton's only touch of the night, and the sophomore had to lower his shoulder and get through a guy first before he gave his team its first score of the game. Before Sexton's score, Army hit three field goals and had a TD run by Jordan Ashberry to have a 16-0 lead by halftime. Army won 37-22.
8. Sexton TD makes rivalry one-score game (11/8/17)
Game stats: 4 rec., 51 yards, 1 TD; 2 tackles
"Covered" by Sean Bunting, the CMU corner who was drafted in the second round (39th overall) by Tampa Bay after this season, Sexton made Roback's job a little bit easier by getting behind the secondary for a timely score. The score capped EMU's second TD in two minutes and brought the deficit within one possession (35-30), but an unfortunate pick-six in the final minute would give the Eagles their seventh loss of the year (42-30). A win would've put EMU in possession to still make a bowl game with Miami and Bowling Green remaining on the schedule — games EMU won.
7. Sexton shows athleticism with TD vs. Monmouth (8/31/18)
Game stats: 3 rec., 20 yards, 1 TD; 1 tackle
This is about as low-stakes for a touchdown as Sexton could've had, but it was still fun to watch happen with a new grad transfer in at quarterback. Tyler Wiegers, a local QB who spent his undergraduate years with Iowa, was 18-for-21 passing on the night and this was one of his two scoring throws. Sexton and Wiegers both had to improvise a little bit and connected on a play that could've ended up as a sack instead. This TD, the first of Sexton's junior campaign, brought the score up to 37-10 in the third quarter of the home opener.
6. His first TD: Sexton and Roback connect for 4th-quarter tie at Army (10/14/17)
Game stats: 4 rec., 43 yards, 1 TD; 3 kickoff returns, 46 yards (long 21)
In his first touchdown as an Eagle, Sexton and Brogan Roback connected for an 8-yard strike to tie up the much-anticipated road game against Army. On this drive, Sexton contributed with a 14-yard screen play to move the chains on first down, and was overthrown on a touchdown opportunity the play before he finally scored. While this score tied the game up at 21-21, the Eagles ended up losing the contest 28-27.
5. /skrrt (11/2/19)
Game stats: 3 rec., 87 yards, 1 TD
EMU's offense couldn't get things going against Buffalo, but Sexton at least got this nice TD grab in before things went sideways. Sexton got the deep ball, and left Buffalo's corner in the dust after a nice play after the catch. EMU lost this crossover home game 43-14.
This was Sexton's final touchdown scored as an Eastern Eagle.
4. Sexton dashes 54 yards in his only grab at Illinois (9/14/19)
Game stats: 1 rec., 54 yards, 1 TD
Sexton only had one catch in EMU's 34-31 upset at Illinois as a senior, but boy did he make it count. Sexton ran right through the Illini defense took Mike Glass' pass to the house for 54 yards in a busy 1st quarter. Teammate Arthur Jackson had EMU's first TD to take an early lead, then Sexton's catch and score put the game in EMU's advantage again at 14-10.
3. Sexton beats Purdue's man coverage, takes it to the house (9/8/18)
Game stats: 3 rec., 81 yards, 1 TD
Instant classic. A year after beating Rutgers — the first win over any Power 5 team in program history — EMU was on a mission to make this its second year in a row with a win over the Big Ten. Immediately after Purdue got on the board with a 29-yard field goal, Sexton took this catch the distance on the first play of the following drive to make it a 7-3 ball game. Sexton was a slim junior who beat a 5th-year cornerback on the play, but he also beat 10 other dudes on the field who had no chance of catching up to him. The Eagles ended up getting that second Big Ten win with a 20-19 final score from West Lafayette, Ind.
2. Game-winner: Sexton wins jump ball to stump WMU (10/19/19)
Game stats: 4 rec., 40 yards, 1 TD
Preston Hutchinson surprised everybody when he, not Glass, started at QB for the Eagles against rival Western Michigan. The sophomore dazzled with a four-score game in his first start, but he knew like any good veteran to just look in Sexton's direction to have a clutch moment.
Give credit where it's due. Anton Curtis, WMU's corner on the play, didn't let Sexton come down with the ball without a fight for the ball. This play could've just as easily come down as incomplete and the Eagles would be tasked with converting on third down. Feels nice to play the "What If?" game in this direction, doesn't it?
EMU won the game 34-27, and was the first time this team beat WMU under Chris Creighton.
1. Game-winner: The punt block returned to beat Central Connecticut State (9/21/19)
Game stats: 2 rec., 16 yards; 2 rush, 4 yards; 1 punt block, 1 TD
This will probably go down as the best play of Sexton's life.
After beating Illinois the week before, EMU had its first home game of 2019 against a pretty good FCS team Central Connecticut State. No reason the Eagles shouldn't lose this game. It was an ugly game, ugly weather — the power went out and caused a delay late in the game! — and CCSU took a 29-28 lead on a 68-yard touchdown catch and score with two minutes left. Just, what many assumed to be, a dagger.
Nobody was having a good time out there. Teammates started to argue with one another on the sidelines, Mike Glass' throws were off that night and ended the following drive with an interception on 4th & 10. The defense stepped in and held the Blue Devils to a three-and-out. EMU burned all its timeouts, CCSU killed all the clock it could but left maybe 20 seconds left on the clock. With CCSU set it away, Sexton came through untouched and made the play of the year just one week after beating a Big Ten team. Final score: EMU 34, CCSU 29, Anxiety 1,000,000,000.
This wasn't the kind of win EMU fans were hoping for, but Sexton, wearing No. 2 at Rynearson for the first time, gave everybody that stuck around a play they'll remember for the rest of their lives.
---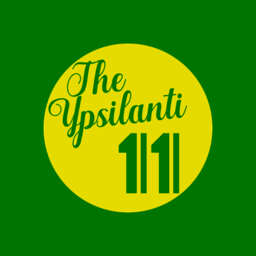 Twitter: @ARAlvarado13 & @Y11recruiting | Song of the day: "Giorgio by Moroder" -Daft Punk | Sign up for updates below!