Discover more from The Ypsilanti Eleven
Ypsilanti's college football newsletter.
Q&A: EMU strength coaches Fred Hale and Brian Fink
EMU's strength coaches see these athletes more often than their head coaches. With everybody at home isolated instead of being together in the weight room, Hale and Fink have to get creative.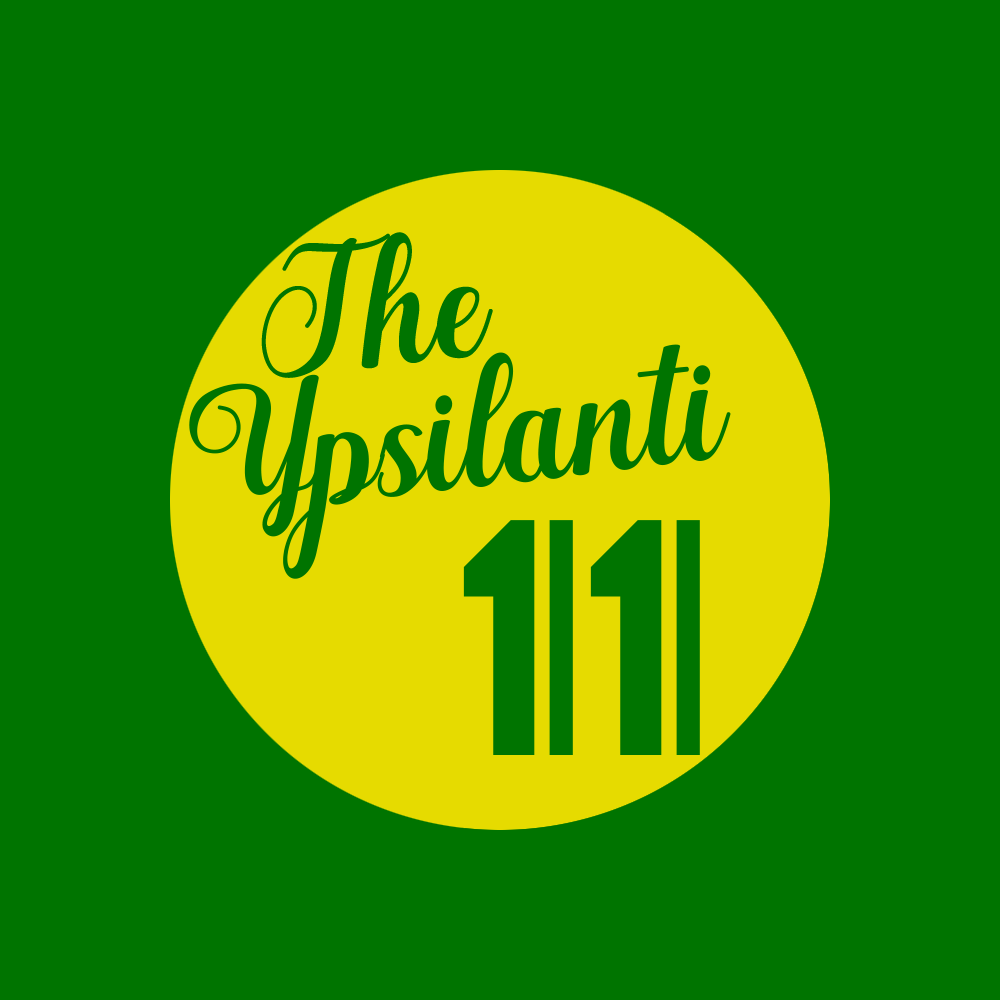 Nobody knows when college sports can resume normal activity again, but it's these guys' jobs to make sure the athletes are ready to go. Usually, Eastern Michigan's co-directors of sports performance Bryan Fink and Fred Hale (football team's primary strength coach) are in the weight room with teams to be more hands-on with everybody's developments, but now they're in a position to help their athletes grow from miles and miles away from each other.
How do they do it? There are hundreds of athletes across 17 different rosters with varying situations at home. Everybody's got their workouts to do at home, but there are so many more moving parts that they have to consider. Is everybody doing the workouts the way they should be done? Are they getting enough sleep? Are they eating too much? Not eating enough of the right things? Is there a lack of focus or motivation?
A few weeks ago, I interviewed Fink and Hale via a Zoom call to see what the changes have looked like through their eyes and what might be on the horizon for them. The questions and answers have been edited and condensed for clarity and length.
The Ypsilanti Eleven: Everyone's job in sports is really unique already, and now everyone's schedules had to change. But you guys specifically, it's unique because unlike coaches who have to go off their recruiting trails, the students on campus see you pretty much every day. How much of this job has everything changed for you two?
Bryan Fink: It's pretty dramatic. Obviously we're used to doing a lot of hands-on training. We don't know what each athlete has access to weight rooms still, some still have equipment in their houses or apartments, and some of them have absolutely nothing.
One challenge is the creativity of workouts that we're designing for them. We have to be able to design workouts that are going to be difficult for them. If all they have is their body weight and things around the house they can use as implements. On the flip side of that, we also have to design programs if they still have access to a full gym that they're able to utilize.
Another a big problem has been with the NCAA stipulations that have come down, we're not able to get on a Zoom call and see the athletes workout and maybe correct their technique or lead them through a workout or make sure the tempo of exercises is done right, the number of repetitions is what we want or anything like that. The loss of being able to keep that accountability has been a big thing.
But on the flip side of that too, 15 years ago, we wouldn't have been able to do a lot of the stuff we can do now. We can use FaceTime, Zoom, Google Hangouts — all of that stuff has been helpful for us to do exercise and workout demonstrations, and be able to push those to the athletes. So they can see what our workouts that we're trying to actually get for them, or what it's actually supposed to look like.
We're hamstrung a little bit by not being able to see that, but the technology has been a good tool for us.
Fred Hale: One of the biggest changes is not having the face-to-face contact with our athletes. We're not developing those relationships as we normally would. That's a big, big part of our program:  having relations and getting to know the athlete on a deeper level.
We're not there to be that figure in their life to help them through tough times, or using the weight room as an outlet to let them express themselves in a different way, or get that stress off their shoulders that they're usually able to do during training. For some guys, being at home's not the best place for them, so being on campus and having that athlete identity has been sort of taken away from them.
Y11: Many people probably understand strength coaches as the ones to get these athletes stronger and more conditioned, but I think the relationship aspect of the job might not be recognized enough. How much of that part of the job do you think is overlooked?
Fink: I think those relationships get overlooked too because when people think sports, people think game days. When you think of coaches, especially from a sports performance side, we're used to seeing them every single day whether they have to lift or not.
It's all those days in between that lead up to those games that you don't think about, and that's where we kind of live.
Y11: How many athletes would you normally see if everybody were still on campus?
Fink: Individually, I'd guess 100-150. It really depends where we're at on the academic calendar year too, so this wouldn't have been a normal week for us anyway.
(Note: At the time of this interview, postseason spring sports was scheduled to collide with final exams.)
Y11: About how many athletes are you able to keep up with now?
Hale: For football and then our other respective sports, we split the team in half where coach Fink will have offense and specialists and I'll have defense, and we just text back and forth just to see how they are, how they're doing, what questions they have, and we've sent them all workouts online. If they have questions they're able to reach out, but it's just making sure they're on top of each other and creating good routines.
For our other sports, we're corresponding back and forth with them, but that's really the big piece of it right now.
Fink: The rest of our staff is doing that with their sport-assigned teams as well. We're trying to have some sort of daily contact with all of our athletes throughout the week. It's not necessarily accountability like "You better be doing your workouts," or anything like that. It's just "How is everything going? How are you doing?"
Some people are having a harder time with this, some people are just annoyed by everything that's going on. It's just reaching out to see how everyone's doing.
Y11: Has it been hard to get some of the athletes to understand why staying home is so important, and why all of these extra precautions might be necessary?
Fink: Initially, I think it was hard for them to understand it. If you're someone whose season got canceled but you don't know anybody that's been affected by it or don't know of anybody that's been affected by it, I think it's hard for them to realize the severity of it sometimes if it hasn't directly affected them. I think the longer that this has gone on, more and more people have started to understand the severity of it, and this is for real.
There's also that fear. All the seniors who have been working their whole lives that this season that maybe they just lost or who might be coming up for them. There's that fear of not having that, and that's something some of them are having a hard time with.
Hale: From my end, it's been pretty good to get guys to understand. Everyone on our team comes from different states, so it's a wide range of where their states are at. So it's interesting to see they're adhering to the stay-at-home orders per state and being told what they're allowed to do.
Y11: What's the hardest part about working out from home?
Hale: Creating your own space and doing it. Some of our guys are outside a lot living in Florida or Georgia, but if you've got an apartment or a condo where you might now have a basement or garage, you're kind of stuck doing it in your living room. That's the same place you're doing homework and eating dinners. It's defining that space you're doing it, because you've got everybody else living in that same house, then structuring it into your day at the same time. 
Fink: The consistency factor of it is probably hard. I know sleep schedules are out of control when they don't have to wake up for certain things. Their day isn't scheduled for them anymore so having some consistency with it is a tough part for them.
I'd also say the motivation of not working out with your teammates or your coach who's pushing. If throughout a program we do a set of max push-ups, if you have someone working out with you, you're going to push yourself harder to try and outlast them and get that next rep. If you're in your living room all by yourself, it's easy to quit and come up shorter than what you're capable of. Not being able to be around their teammates and working out to push and motivate them is a challenge that some of them are facing. 
Y11: Last question, and it's kind of weird. In normal times, there are ways of whether knowing how to evaluate and self-evaluate how you've done with working with these athletes. But how do you know if you're doing a good job through this pandemic?
Hale: We won't know until we get back. You hope everybody comes back like we never left. We hope, we can only hope. It's really when everybody comes back how well we're getting across to the guys, the expectations. 
Your goals are still going to be the same. For our guys, it's to win, go to a bowl game, win a MAC Championship — that's something for them to decide. Whatever that is, you're striving for it each day. For us, it's our guys coming back ready to go. 
Fink: It's such a hard thing to say like we know that it's going well or that we're doing a good job because it's such an unprecedented thing that we've never had to do before. So we won't know until we get back. 
The type of training we're going to do is dramatically different than if we would have had that the last eight weeks, and we know where the fitness levels are at. It's just going to be a re-calibration of where everyone is when we get back. We send out the workouts and we're checking in with them, but we don't know if everyone's doing everything exactly the way we wanted or the way it's supposed to be. 
It's not like a winter phase or a summer phase where, as we're going, we know kind of where everyone's at, we know developmentally we're getting better. Our numbers are getting increasing, our conditioning levels are getting better, we're able to see that change day-to-day because we're seeing those athletes. Without seeing them every single day, we kind of have no idea if it's going well or not. 
---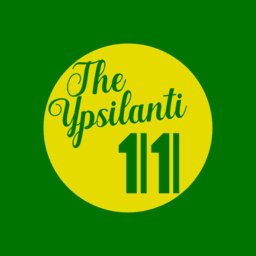 Thank you for reading The Ypsilanti Eleven! | Twitter: @ARAlvarado13 & @Y11recruiting | Song of the day: "It's a Sin" -Pet Shop Boys | Sign up for updates below!