Discover more from The Ypsilanti Eleven
Ypsilanti's college football newsletter.
Projected Depth Charts Anyway: Wide Receivers
Only four players from this group caught passes in 2019, but Dylan Drummond is the team's only returning All-MAC player.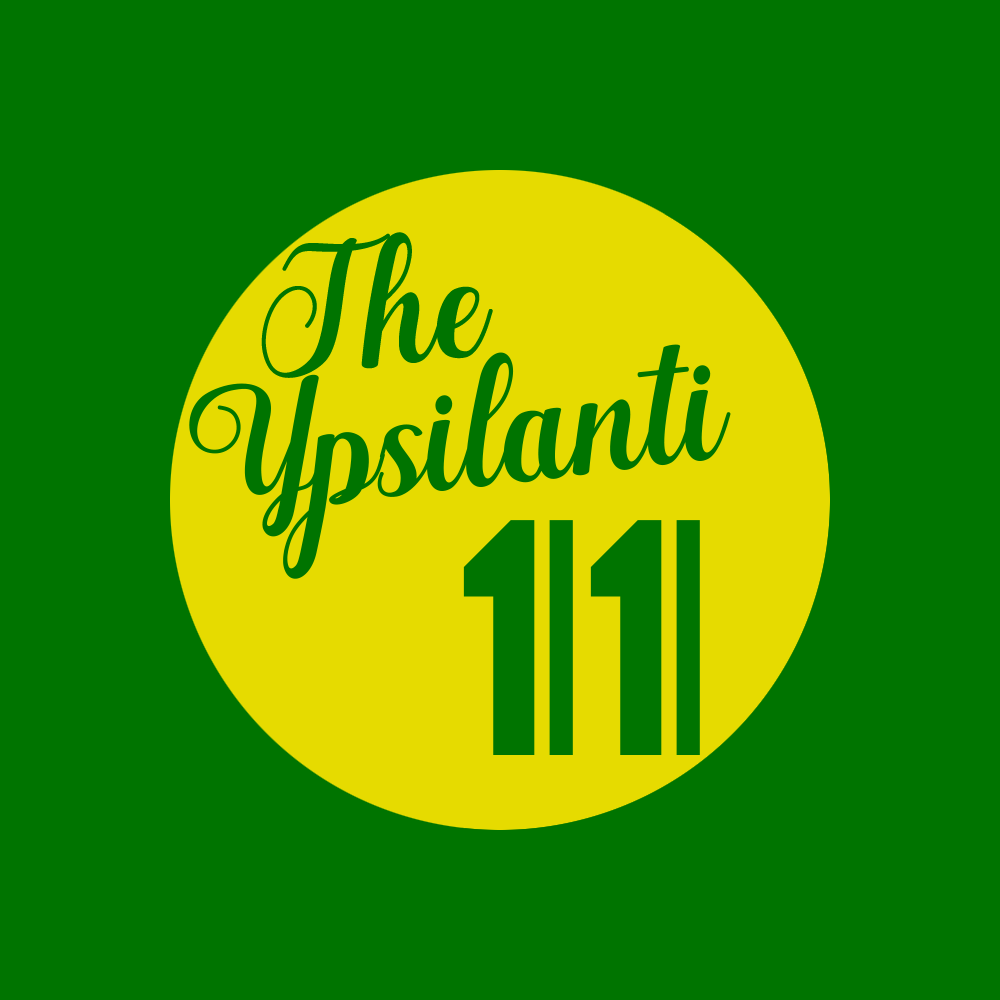 Eastern Michigan's spring game was supposed to be played on this past Saturday, but there's still no football being played right now with he coronavirus pandemic. This wide receiver group really could've used the reps since it has to replace Mathew Sexton and Arthur Jackson, who have been top players for the team over the last two seasons. There's a lot of youth coming into this position and guys that were already on campus have been developing for some time now.
This is an ongoing series where even though there was no spring for these players (they only had one practice), we take a look at the roster and see what the depth charts could've looked like for this team.
Previous posts in series: Quarterbacks, Running Backs.
Wide Receivers
Jacob Barrett (Fr.) — Barrett's an incoming freshman from Council Hill, Okla. (Checotah). Not on campus yet.

#16 Hassan Beydoun (Jr.) — Beydoun's a local walk-on (Dearborn) that earned a scholarship as a holiday gift leading up to last season's Quick Lane Bowl. Beydoun played every game last year and made five starts. For the season, he caught 30 passes for 349 yards and made his first career touchdown vs. Central Connecticut State. In the Quick Lane Bowl vs. Pitt in Detroit, he caught nine passes for 113 yards — a career night.
#44 Noah Cameron (R-Fr.) — Cameron is a walk-on from Kokomo, Ind. (Kokomo) that joined the team last year. His brother, Luke, is a junior linebacker on the team that joined last year as an Army transfer.

#80 Dylan Drummond (Jr.) — Drummond is EMU's only player that returns with All-MAC honors from 2019. As a sophomore, Drummond caught 55 passes (team best) for 493 yards and scored 3 TD. In his first year out of high school (Cleveland / Cuyahoga Heights), Drummond played every game, made 25 receptions for 245 yards, and 1 TD. Drummond also returns punts and kicks for EMU.

#84 Logan Giordano (R-So.) — Giordano's a Florida native (Davie / Chaminade-Madonna Prep) that picked EMU over Miami over Ohio during his recruiting process.

#6 Jairus Grissom (R-Jr.) — Grissom's from Detroit, played his high school ball at Dearborn Robichaud then River Rouge. Grissom came to EMU as a quarterback, but the coaching staff converted him to wide receiver last spring. In his career with EMU, Grissom's played in 19 games, ran the ball 23 times for 175 yards (7.6 avg.) and scored 2 TD. He's caught five passes for 31 yards and one score, too.

#19 Jeremiah Jones (So.) — Jones walked on this year and needed the spring reps for further evaluation. Jones is from Saginaw, Mich. and went to Heritage HS.

Jent Joseph (Fr.) — Joseph is an incoming walk-on receiver from New Philadelphia, Ohio where he played WR with incoming QB Baron May. Not on campus yet.

Kaiden Keefe (Fr.) — At 6'2, Keefe is listed as the tallest, incoming scholarship freshman receiver for EMU. Keefe is from Highlands Ranch, Colo. (Valor Christian). Not on campus yet.

#24 Tanner Knue (R-So.) — Knue played his high school ball with QB Preston Hutchinson in Mason, Ohio (Mason), and has been with EMU for the last three years as a preferred walk-on.

Kolton Malinczak (Fr.) — Malinczak's a smaller-sized receiver at 5'7, 150 lbs., and will be a freshman walk-on for EMU from local Saline HS. Not on campus yet.

C.J. Parks (Jr.) — Parks is a JUCO receiver transfer from Santa Ana, Calif. (Cerritos College) who comes in as EMU's highest-rated signee of this year's signing class. Not on campus yet.

Bryce Sloan (Fr.) — Sloan's not on campus yet either, but will be a walk-on receiver from Aurora, Colo. (Regis Resuit).

Rico Small (Fr.) — Small is the highest-rated freshman receiver of the 2020 signing class. He's from Willoughby, Ohio (Willoughby South) and not yet on campus.

Xavier Smith (Fr.) — Of the five freshman receivers coming to EMU on scholarship, Smith is the only Michigan native (Detroit / River Rouge). His HS teammate, David Carter, is also coming to EMU as a freshman defensive back. Not on campus yet.

#17 Michael Thompson (R-Sr.) — At 6'5, Thompson is the tallest receiving target out of this group. Thompson came to EMU through the JUCO route in 2018 (Modesto College). He was a three-for-two signee, and is on his last year of eligibility with the team. He's yet to record any game stats.

Zack Walling (Fr.) — Walling's the biggest incoming freshman receiver on paper at 6'3, 200 lbs. Walling is from Toledo, Ohio (Whitmer), and will join the team as a walk-on when he gets to campus.

#81 Quian Williams (R-Jr.) — Williams made enough one-handed grabs last year to make me feel comfortable with him as a threat in the downfield passing game. Williams was just a two-star recruit out of Oklahoma City (Southmoore) that picked the lone FBS team to offer him. Last year, Williams finally had passes thrown his way and shined: 12 games (one start), 52 catches, 661 yards, and 6 TD.
What the 2-deeps could've been
Simply using last year's 2-deeps and only players that were set to practice in the spring, here's what I have:
X receiver: 1. Quian Williams, 2. ??? (Last year's starter: Arthur Jackson)

H receiver: 1. Dylan Drummond, 2. Hassan Beydoun (2019 starter: Drummond)

Z receiver: 1. ???, 2. ??? (2019 starter: Mathew Sexton)
Friends, I don't have good guess as to who the starting receivers should be for this team right now.
Drummond's never missed a game since joining EMU, and started 10 games last year at the Y. Over his career, Drummond's caught 80 passes for 738 yards with 4 TD. Drummond, 6-0, 181 lbs., could bounce outside for a few plays, but I think he'd stay put at the H receiver spot for the most part.
Beydoun played backup to Drummond all year and I'd expect for that to be the same on paper. On turf, I don't think Drummond's limited to lining up as a flanker. His speed's too good to keep on the sidelines, and I think it's enough for Chris Creighton and his offensive staff to design plays where he gets the ball in his hands with room to sprint away from.
Williams played backup to Arthur Jackson last year and had an excellent debut season. He made enough one-handed grabs and highlight plays for me to feel comfortable with him still out there and two years still to play.
The only other returning receiver with any receptions at all from last year is Grissom, who actually had more rushing attempts (20) than catches (4). Grissom's a strong athlete that this coaching staff has been wanting on its roster for a while. He came in as a dual-threat quarterback, transitioned to wide receiver last year, and now's the time to see how far he's come since last spring.
When he signed with the team, I assumed Thompson would get similar playing time to what Arthur Jackson was going to get since the two signed out of their respective California JUCOs two years ago. Jackson immediately came in to be a star receiver for the offense while Thompson has yet to play for the offense. His 6'5 frame's gotta buy him some playing time at some point, right?
Some spring questions I had in my notebook
Will one of Beydoun or Drummond play out of the X more than they did in previous years?

What's Grissom's role on the team going to be? Will he, again, have more handoffs than catches?

Is Thompson going to play? He's 6'5, but will the coaches go to him for size advantages in the passing game or one of the tight ends instead?

How effective is this group that's on campus right now? If this team can get comfortable running 4-wide with the players that were on campus, it'd make things easier for when Parks + incoming freshman move in come June.

How far along are the developments of Giordano, and walk-ons Cameron and Knue?

What does recent walk-on Jeremiah Jones have to offer?
---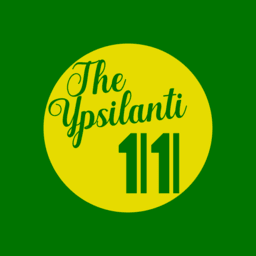 Twitter: @ARAlvarado13 & @Y11recruiting | Song of the day: "The Golden Eel" -Ween | Sign up for updates below!