Discover more from The Ypsilanti Eleven
Ypsilanti's college football newsletter.
Preseason SP+ projects Eastern Michigan to finish 4-8
SP+ projects Ohio to have MAC's best season with 8-4 record.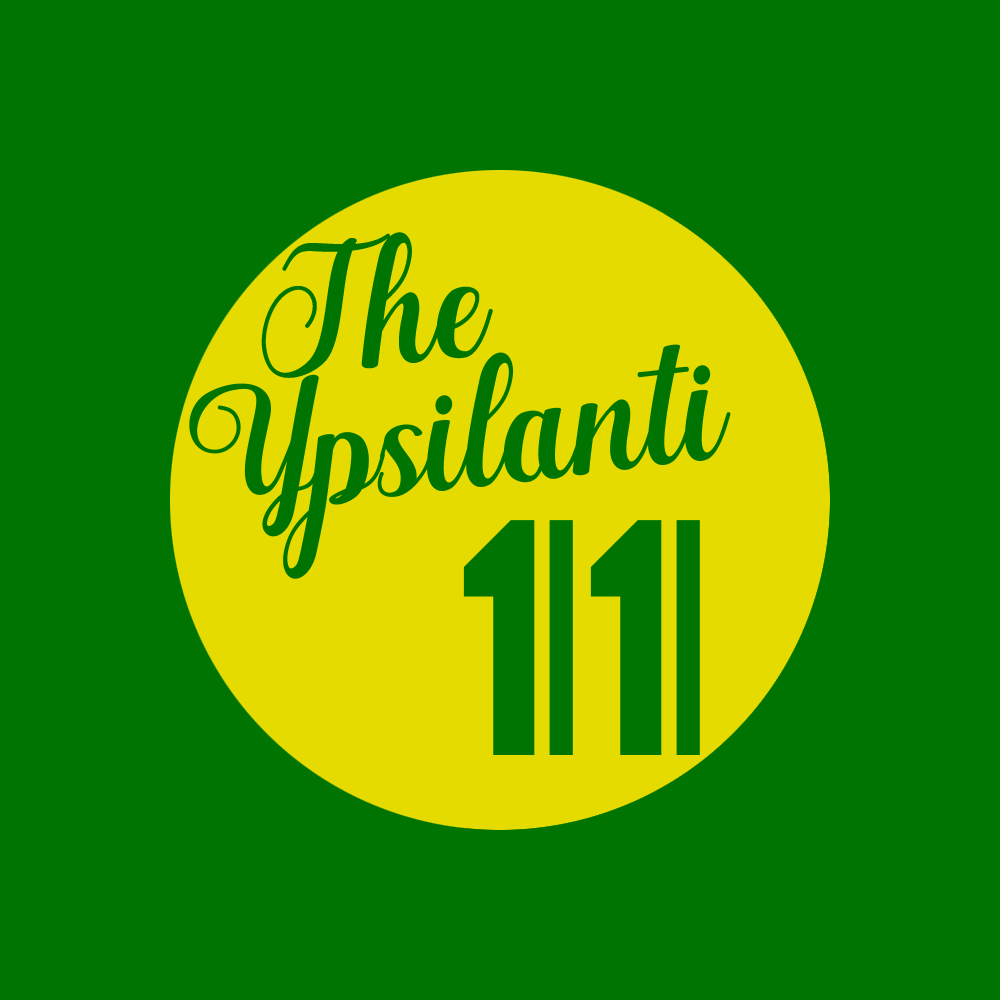 ESPN's Bill Connelly has been rolling out the preseason SP+ details across the country and started things off with the Mid-American Conference. Last week, he published his divisional previews for the MAC East and West, and has also been tweeting out team-specific information daily.
Per SP+, Eastern Michigan's projected to go 4-8 this season overall, 3-5 in league play. That's not a diss on how EMU's performed. This is to say that there's just a lot of players that haven't played entire seasons yet.
EMUs coming into the spring with the lowest returning production percentage in the MAC (44% overall, 40% offense, 49% defense), and is 116th in overall SP+. Again, these numbers can change for everybody, but probably not by too much.
SP+ on Eastern Michigan
Head coach: Chris Creighton (28-47, seventh year)

2019 record: 6-7 (3-5 in MAC play), 101st in SP+

2020 projection: 4-8 (3-5), 116th in SP+

Top returning players: DE Turan Rush, WR Quian Williams, CB Freddie McGee III, LB Terry Myrick, WR Dylan Drummond

It is incredible to think about what Chris Creighton has accomplished at EMU.

When Creighton arrived in Ypsilanti in 2014, the Eagles hadn't enjoyed a winning season in 19 years and hadn't been to a bowl in 27. In fact, since joining what would become the FBS in 1975, they had managed only three winning records, compared to a downright cruel 15 seasons with two or fewer wins. They had yet to beat a power conference team. There are plenty of nearly hopeless jobs in FBS; this might have been the most hopeless of all.

That hopelessness might be why Creighton got a shot in the first place. He boasted 16 years of head-coaching experience and eight conference titles, but they came at the NAIA (Ottawa), Division III (Wabash), and non-scholarship FCS levels (Drake). Jim Harbaugh aside, a successful Pioneer League coach doesn't usually get a shot at an FBS job, but EMU needed someone to take the job. And after winning just three games in his first two seasons, here's what his Eagles have done since:

In 2016, they beat Bowling Green, Ohio and Ball State on the road on the way to a 7-6 finish and their first bowl in nearly three decades.

In 2017, they beat Rutgers, scoring their first win over a Power 5 program. In 2018 (Purdue) and 2019 (Illinois), they earned their second and third, bowling again in both years as well.

Granted, Creighton has yet to win a bowl or division title, but that's almost a good thing -- it's kept him off of bigger programs' radars. He's back at EMU for a seventh season.

Before Creighton arrived, a 4-8 season would have been considered a pretty solid campaign, and that makes 2020 a pretty interesting year for EMU. (Read more.)
On Feb. 26, Connelly also had a more in-depth thread on Twitter to preview the team, like he does for every school. The images and quotes below are all pulled from that thread: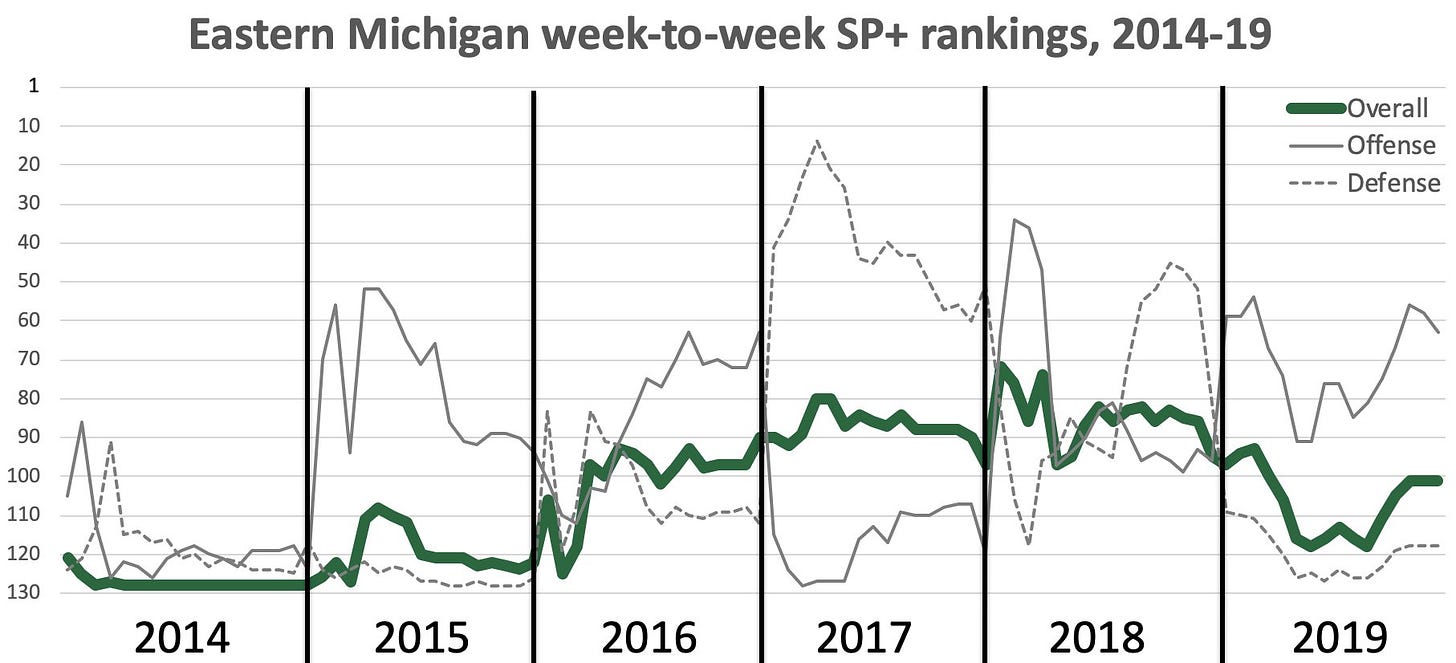 The only thing harder than improving for five straight years is improving for six straight. Chris Creighton couldn't quite pull that off, but ... good god, what a job he's done there.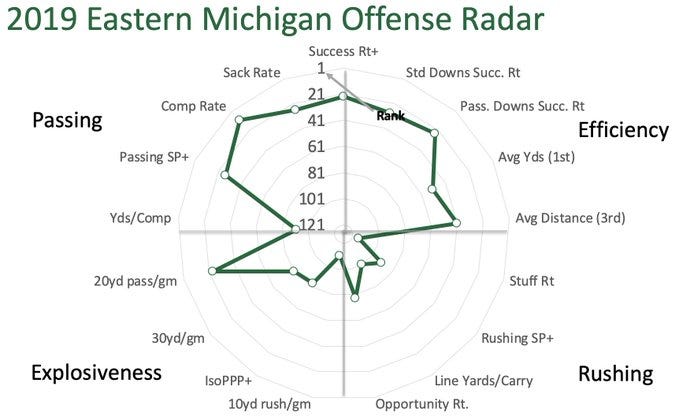 It's gonna be difficult to rebound to any major degree in 2020 -- the offense that carried the team (per SP+, they were 63rd on O and 118th on D) loses QB/ref boxer Mike Glass III, RB Shaq Vann, and 3 of 5 WRs. QB Preston Hutchinson could be pretty good, though.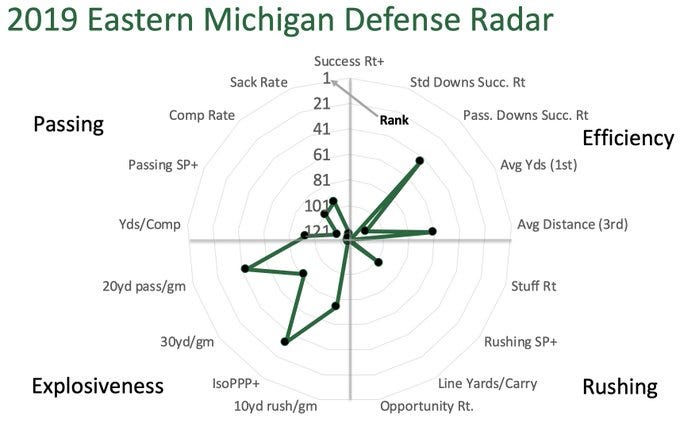 EMU's defense collapsed last year and now has to replace arguably its 4 best players (inc. 2 good safeties). Safety Noski LaFleur is gonna be good (easily the best Noski in FBS), and the pass rush might be alright, but it's hard to see major improvement here.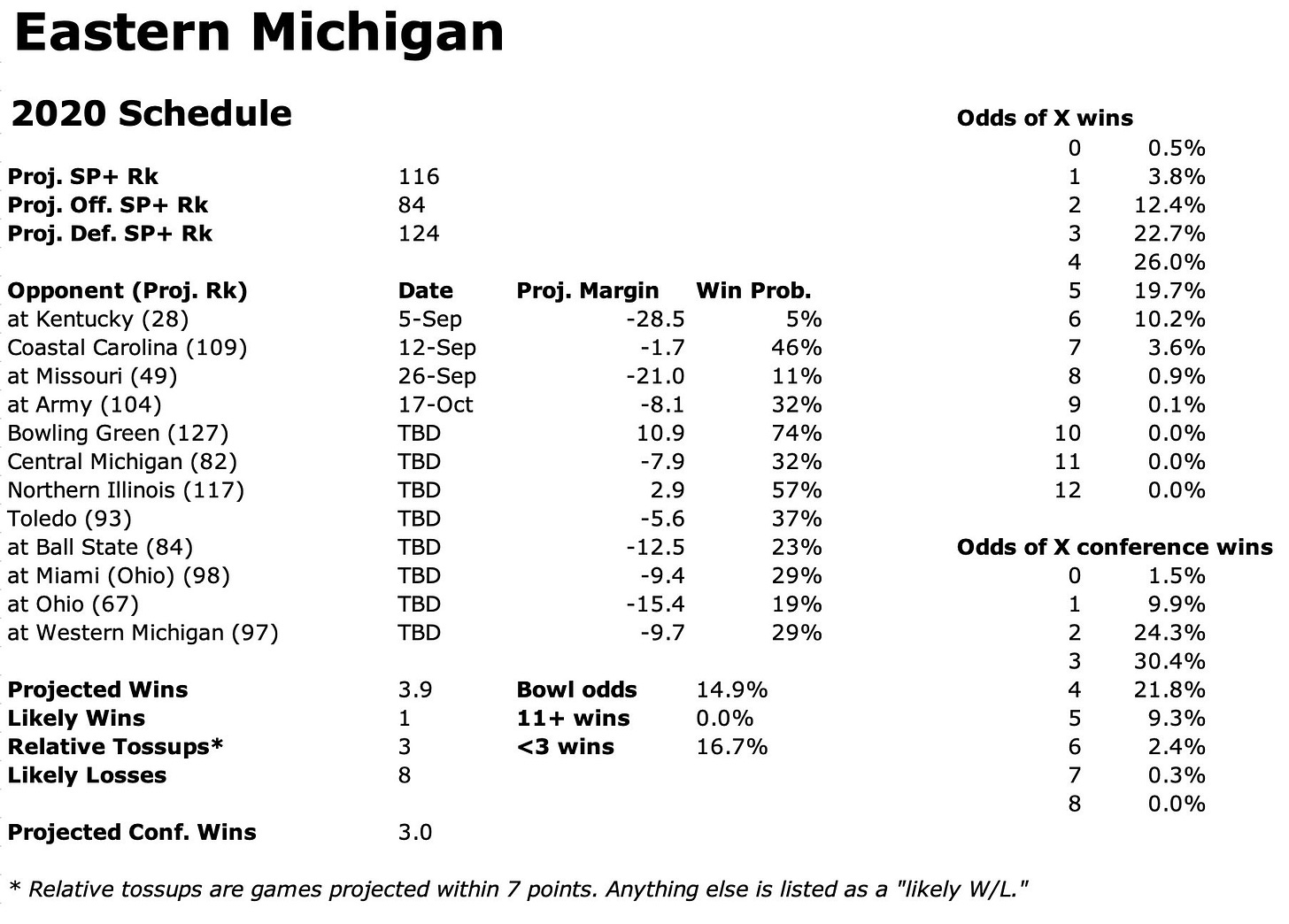 Hard to see a path to a 4th bowl in 5 years w/o major defensive improvement. I guess "go 2-2 in non-con and win your 4 conference home games" isn't impossible. Either way, you figure Creighton's earned multiple mulligans.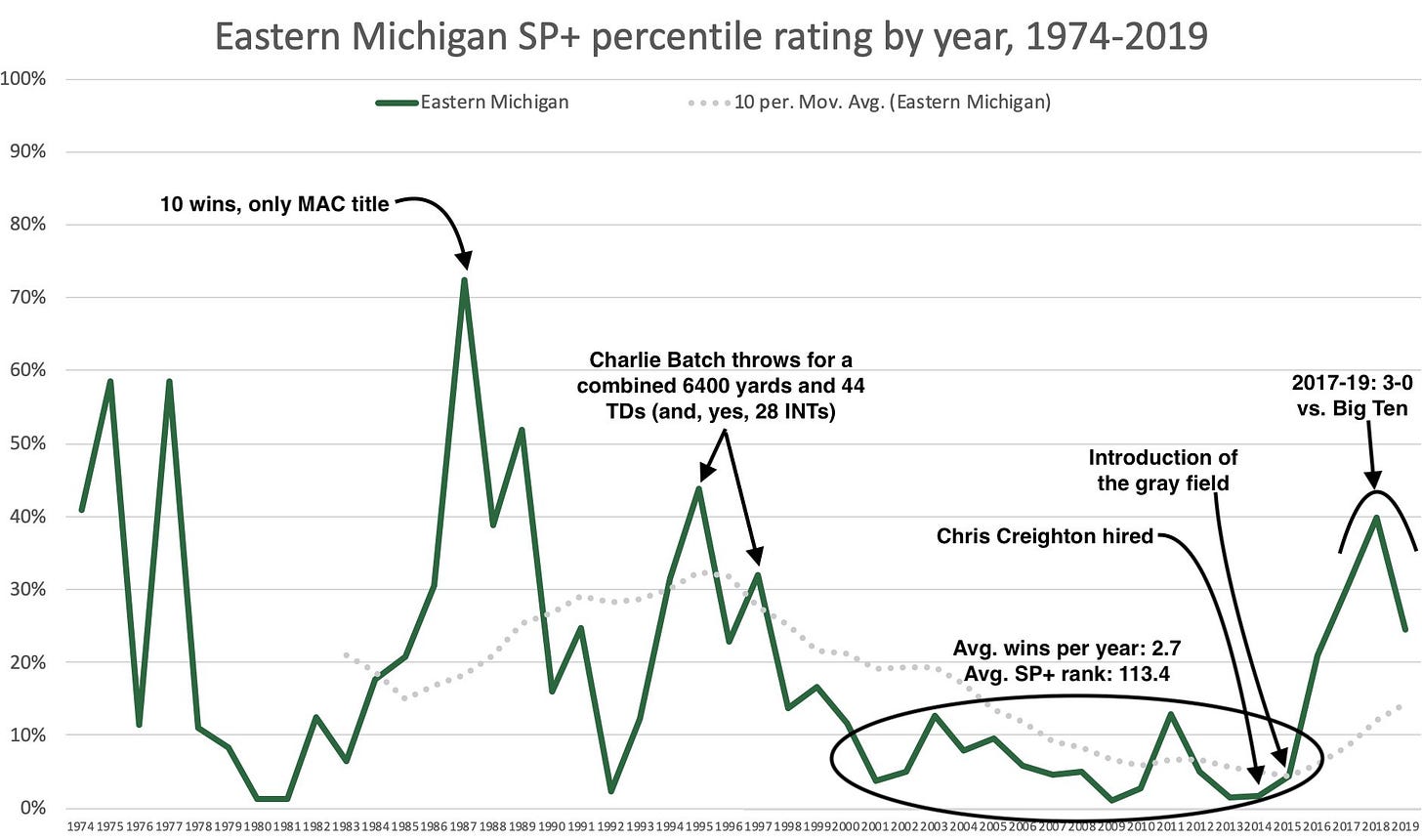 Rarely does a team have a more depressing, nearly two-decade stretch like the one EMU dealt with between The Immortal Charlie Batch's graduation and about 2016.
I… don't really disagree with anything Connelly has to say above. There's so much that could, and absolutely will, go sideways next season but there's no way to count for weirdness six months before the season begins. There's a lot that this team has to prove, but there's a lot that this team can prove.
EMU's not projected to win many games (3.9), but EMU's still expected to be in eight games that could go either way. Just like every other college football team, EMU just needs to have good answers at quarterback and defensive line to have a good year. If the answers are good, then those eight games are very winnable. If not, then EMU could miss out on a bowl game.
SP+'s MAC picks
SP+ really did not like what it saw out of the MAC last year, and I do not blame it at all. Ohio is SP+'s favorite MAC team this preseason (67th in SP+) and gives it the best-projected record at 8-4. Ball State, Buffalo, Central Michigan, and Toledo projected to go 7-5, Miami and Western Michigan to go 6-6, Akron, EMU, Kent State, and Northern Illinois at 4-8, and Bowling Green's the MAC's least-favored team at 3-9.
Ohio wouldn't be my personal favorite for a number of reasons (1. Nathan Rourke graduated, 2. I've seen this movie before) but I can understand why it's liked as much as it is. The Bobcats return a lot on defense, and its offense had the fewest tackles for loss allowed last season. While Ohio doesn't recruit at the highest level in the MAC, Frank Solich's good for developing guys in his system. But what the numbers don't factor in is that Ohio tends to lose one or two important MAC games when it really, really shouldn't have.
The only other team that stands out here is Kent State picked to have a 4-8 record after going 7-6 last year. Sean Lewis's team is energized and he returns a super accurate thrower in Dustin Crum. There are some holes on defense, but this team just out-paced NFL Draft pick to-be QB Jordan Love for a program-building win in the Frisco Bowl. I'm excited to have this conversation again in July.
Akron leads the MAC in returning production percentage (78%) and I have to think that's giving this team such a big boost in the numbers here. Sure, SP+ says the Zips will only win four games this year which would be pretty big considering how bad things got last year.
---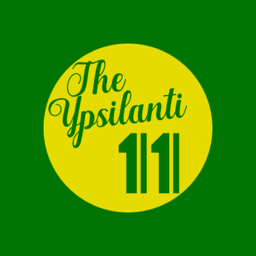 Twitter: @ARAlvarado13 | Song of the day: "Above The Clouds" -Gang Starr, Inspectah Deck | Sign up for updates below!