Discover more from The Ypsilanti Eleven
Ypsilanti's college football newsletter.
No sports at Eastern Michigan until further notice
EMU announced that all athletic activity is suspended until you hear otherwise due to the Coronavirus pandemic.
In response to the Coronavirus pandemic, Eastern Michigan's athletic department has announced that there will be no more athletic activity for the time being. There will be no games, no practices, no workouts — nothing until everything's back to normal.
On campus, EMU has already ended in-person classes and will go fully online on Monday for the next couple of weeks.
The MAC, by the time of EMU's announcement, had already canceled the remainder of its basketball tournaments, the women's gymnastics championship, and all other activity for the rest of the school year. The NCAA has also canceled all winter and spring championships.
Recruiting cannot be done face-to-face and there are to be no visits of any kind for the time being either. Coaches can only text, DM, phone call, mail, or email their recruits.
(I don't think it's wise to send physical mail at this point, but that's just me.)
Governor Gretchen Whitmer announced the first two cases of COVID-19 on Tuesday night and issued a state of emergency. On Thursday night, she announced that all K-12 schools are closed until April 5. There are 12 confirmed cases of Coronavirus in Michigan across seven counties including two in Washtenaw county. One woman is believed to have caught it on a trip to Europe, and a man who caught it recently traveled to New York.
If you are not taking the Coronavirus seriously yet, then you should start right now. This is not to say that you should run to the nearest Costco and hoard all the Purell and, apparently, toilet paper. This means you need to take care of yourselves, you need to make sure you're taking care of others, you need to make sure others are taking care of you, and you need to make sure other people are taking care of each other.
We don't know what next week will look like, but we do know next week looks pretty good if you play for the Utah Jazz, so I'm going to try and do that. Even when I do make it into the NBA and play for the Utah Jazz, I'll still be washing my hands, and I hope you do too.
I hope you understand that you, reader, may be well and safe through the pandemic, but know that healthy people can unknowingly pass on a virus (it doesn't have to be COVID-19) to someone more vulnerable. There is no vaccine for the Coronavirus yet, and hospitals really don't need hundreds or thousands of people overcrowding those spaces for something we hadn't heard of until last month.
Sports are fun as hell, but this needs to be treated with the utmost importance.
---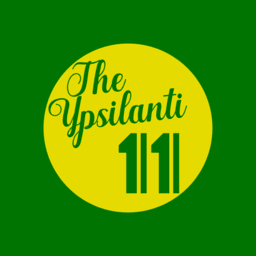 Twitter: @ARAlvarado13 | Song of the day: "Geek Down" -J Dilla | Sign up for updates below!