Discover more from The Ypsilanti Eleven
Ypsilanti's college football newsletter.
March MACtion 2020 Championship Round: 2016 Western Michigan vs. 2013 Northern Illinois
Which team will be crowned the best MAC football team of the 2010s?
Hello and welcome (back?) to The Ypsilanti Eleven! I've been wondering what the best football team of the 2010s was. That thought's been put into bracket format and the internet has spoken, it's either one of these two teams: the 2016 Western Michigan Broncos, or the 2013 Northern Illinois Huskies.
So let's settle this once and for all. Who would win in the MAC Championship Game of the Decade?
MARCH MACTION 2020: FINAL ROUND

Click here if the tweet above doesn't pull up on your end.
PROGRAMMING NOTE: I will be accepting votes all through Tuesday at midnight.
1 vs. 7: 2016 WMU Broncos (13-1, 8-0) vs. 2013 NIU Huskies (12-2, 8-0) 
2016 WMU Broncos (13-1, 8-0)
MAC Champions (won 29-23 over Ohio)

All-MAC players (12): QB Zach Terrell, RB Jarvion Franklin, WR Corey Davis (Offensive Player of the Year), TE Donnie Ernsberger, OL Chukwuma Okorafor, OL John Keenoy, OL Taylor Moton, LB Asantay Brown, LB Robert Spillane, CB/KR/PR Darius Phillips (Special Teams Player of the Year), DB Keion Adams, DB Justin Ferguson

Coach of the Year: P.J. Fleck

More wins: 22-21 at Northwestern, 34-10 at Illinois, 49-31 vs. Georgia Southern, 55-35 vs. Toledo, 45-30 vs. NIU

Only loss: 24-16 vs. No. 8 Wisconsin (Cotton Bowl)
2013 NIU Huskies (12-2, 8-0)
MAC West Champions (lost 47-27 to BGSU in MAC Championship)

All-MAC players: QB Jordan Lynch (Vern Smith Award, Offensive Player of the Year), WR Da'Ron Brown, Tommylee Lewis, OL Tyler Loos, OL Jared Volk, DL Ken Bishop, DL Joe Windsor, LB Jamaal Bass, S Jimmie Ward, DB Dechane Durante

MAC Coach of the Year: Rod Carey

Key wins: 30-27 at Iowa, 55-24 at Purdue, 48-27 vs. Ball State, 35-17 at Toledo, 38-24 at Kent State

Other loss: 21-14 vs. Utah State (Poinsettia Bowl)
ROUND FOUR RESULTS
Voters were even on their thoughts on this round. #1 2016 WMU earned 75% of the vote against #5 2010 NIU, and #7 NIU beat #3 2015 BGSU with 75% approval, too.
---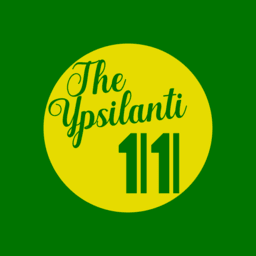 Twitter: @ARAlvarado13 | Song of the day: "It's The End Of The World As We Know It (And I Feel Fine)" -R.E.M. | Sign up for updates below!