Discover more from The Ypsilanti Eleven
Ypsilanti's college football newsletter.
Mailbag: Feeling good up front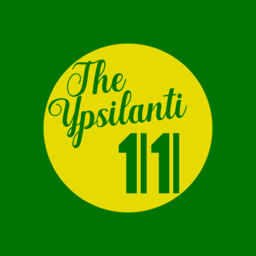 Good evening and welcome back to The Ypsilanti Eleven!
A couple of readers asked some good questions about the Eastern Michigan offense and I wanted to answer them both. Right now, Chris Creighton has to replace offensive coordinator/quarterbacks coach Aaron Keen and tight ends coach Rob Reeves from the staff, and it's time to start thinking about what the depth chart might look like.
Thank you both Frank and steve4840. This was more lengthy than I expected.
If you're like these two and have a thought, question, comment, whatever you wanted to share my way, you can do so by clicking this link here or the green button below.
Alright, you get the picture. Let's talk shop.
From Frank: Who would be a good candidate for our new Offensive Coordinator? Looks like TE coach Rob Reeves left as well. What about that position?
I am honestly glad to have the opportunity to get two new coaches in, especially at OC. Hope we get some good recruiters out of both positions.
Answering who is on my radar to be anybody's tight ends coach is honestly a little bit impossible. Rob Reeves wasn't coaching the two years before Chris Creighton brought him on the staff. I think (can't confirm) that he signed a two-year contract in 2018 and his services weren't renewed.
I don't know who I'd want to replace Reeves, but the two most important things to look for in the next TE coach are job experience and the ability to recruit in and around Detroit. Reeves is from Saline, Mich., which is just outside of Ypsilanti.
As for your other question, I'm not prepped to pitch names for who the next offensive coordinator should be, let alone know a good way of finding anybody that could or should be on Chris Creighton's radar.
Creighton's first offensive coordinator at EMU was Kalen DeBoer, which I think turned out well for everybody. After DeBoer left for Fresno State, Aaron Keen was promoted from within from special teams coordinator/TE coach to OC/QB coach. Likewise, things seemed to work out for everybody as Keen is now a head coach at his alma mater (WashU in St. Louis, Division III).
Neither DeBoer nor Keen had worked with Creighton before being hired onto the 2014 staff.
Of course he could always go in-house for his next offensive coordinator and maybe promote one of the other assistants on that side of the ball — James Patton (OL coach), Darren Paige (WRs), or Sam Sewell (RBs) — but who's to say that any of these guys want to be an OC?
Patton's been a coach since 1995, but he's never called plays before. He's coached offensive lines (entering his second year at EMU), tight ends, fullbacks, and coordinated special teams units in seven different states, but he's never called offensive plays before.
Paige's only coordinating experience happened in the high school ranks after playing a couple of years in the Arena league, but hasn't called plays at the college level. Paige is still really young in his coaching career with eight years of collegiate coaching experience. He's entering his second year coaching in Ypsilanti.
Sewell's been coaching since 2010 and is entering his third year with the EMU running backs. This is Sewell's fifth coaching job but he's yet never called plays before either. He's been a special teams coordinator in sub-Division-I ranks, but nothing on offense. He's since focused on running backs at Indiana State and EMU.
If the answer for EMU's next OC is one of those three, then I wouldn't be surprised if Creighton decided to split coordinating responsibilities with that person. At least for the first season. But is that the kind of decision Creighton would like to make? After building up EMU's street cred, why experiment with a first-time offensive coordinator when the last two OCs had play-calling and head coaching experience before running the Eagles' offense?
If the answer for EMU's next OC isn't any of the three (which is the likely case here, I assume), then I have a bunch of questions for what Creighton may or may not be looking for in a candidate.
Is the next OC a proven recruiter in and around Detroit? Does the OC have experience in this job? Does the OC have any (college) head coaching experience? How good is the next OC at working with quarterbacks? Is Creighton interviewing enough persons of color? Does the next OC have an assistant he wants to bring on as EMU's TEs coach? Is there something in the candidate's playbook that we don't normally see used by other Mid-American Conference teams?
Again, DeBoer and Keen were both outside hires in 2014 and things turned out fine when they both got to call plays. They both get to say that they left Ypsilanti's offense better than when they found it. Now Creighton has the chance to make another outside hire here, and he's earned his fans' trust to do so.
From steve4840: Hi Alex, two questions for you.
1. It looks like we have a lot of talent coming back at skill positions (WR and RB) but what's your take on the Oline? I think it should be really good with our returners and also getting to see some guys coming off redshirts (Merritt, Dmitri, Howie and others). Is this our deepest position on the team?
2. What's your take on Grissom and his lack of touches. This guy is a difference-maker and I think needs the ball in his hands half a dozen times a game. Is it in the team's best interest to put him at WR and run some wildcat as well as screen plays for him? Never saw a single screen last year for him and I thought Keen was terrible at getting creative for this guy who can help the team.
Thanks Alex, appreciate the new outlet.
I agree that the wide receiver group is promising, but I'm not as sold on the running backs as you are since there's not a lot of experience there.
The O-line's in good shape heading into 2020. Only two starters and one backup graduate and there are 18 linemen (returning + incoming) that should be on the roster this year. Consider these notes: three incoming freshmen will probably wear a blanket redshirt this year, plus Michigan State transfer Dimitri Douglas will have to sit out this year (pending paperwork that says otherwise), most starters and rotation players return, and we still don't know what kind of offense EMU will be running this season.
I'll get into positional previews and whatnot later, but the only true starting job opening is at left tackle with Steven Nielsen's graduation. Nielsen's an all-conference guy who came to EMU from Denmark, played in 49 games, and probably has an opportunity to work out for some NFL teams in his near future. There's going to be 10 guys (more or less) fighting to be EMU's next starting left tackle, and it should be an exciting one to follow.
For the second question, I'm not sure what to make how this staff has used Grissom. He's been floating around on offense, and I'm not 100% sold that he's going to stay exclusively at wide receiver but that's where he's at right now.
Let's not pretend like this Creighton and his staff doesn't want the ball in Grissom's hands. He's bound to make some plays in this league, but he's got to develop into his role before he sees the field. EMU fans have seen enough from him to know he's going to make some highlights, but it hasn't been as simple as "throw the talented guy at (ATHLETE) since quarterback didn't pan out for him here," because that transition requires some practice before you start calling his number on gamedays.
I have no idea which direction the next OC will want to take Grissom, but I'm excited to see what he does next.
---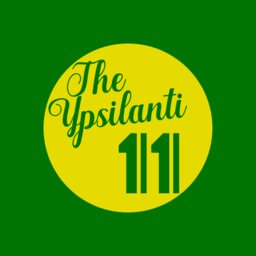 Twitter: @ARAlvarado13 | Song of the day: "Free at Last" -PUP | Sign up for updates below!