Discover more from The Ypsilanti Eleven
Ypsilanti's college football newsletter.
MACtion News: CMU gets Texas Tech QB
Jett Duffy, the new Chippewa quarterback, is immediately eligible.
The Athletic reporter Manny Navarro said that Central Michigan's getting a really big addition to the team. Texas Tech quarterback Jett Duffey will join CMU as a grad transfer with one year to play. He's immediately eligible.
Texas Tech football career
Most recently, Duffey started the final eight games for the Red Raiders (10 games), completed 65.1% of his passes (239-367) for 2,840 yards (7.7 yards per attempt, 8.1 adjusted Y/A) with 18 touchdowns and five interceptions. As a runner (not adjusted for sacks), Duffey had 72 carries for 212 yards (2.9 yards per carry) with one score.
For his career, Duffey played in 18 games, was 345 of 523 passing (66%) for 4,077 yards (15th in school history) with 26 TD, 11 INT. He had more success as a runner his sophomore season, which helps out his career rushing totals: 155 attempts, 587 yards (3.8 avg.), and five scores.
Duffey played in seven games as a sophomore and made a cameo appearance as a redshirt-freshman in 2017. Duffey didn't play his first year in Lubbock in 2016.
Off-field
Duffey has notably been suspended twice at Texas Tech.
The first time came in 2017 after he lost a Title IX hearing where a woman said he had sex with her when she was "too incapacitated to consent," reported Lubbock Avalanche-Journal.
From the 2017 report:
They had two different recollections of what happened the night of April 16 last year.

But, ultimately, a Texas Tech Title IX hearing panel sided with a woman who alleges Jett Duffey had sex with her twice when she was too incapacitated to consent, according to a disposition letter provided to A-J Media following an open records request in January.

Still, on Friday, the Texas Tech quarterback's attorney said a grand jury didn't find sufficient evidence to prosecute the case.

Duffey, a redshirt freshman, was suspended from Tech for the spring and summer semesters, but is expected to return in the fall. The last day of his suspension is Aug. 23.

Documents regarding the Title IX hearing were provided to A-J Media on Thursday, one day after spring football practice ended and nearly two weeks after the Texas Attorney General's Office ruled the university must promptly release the information. Tech officials said the delay was a result of their office checking with the U.S. Department of Education to ensure releasing the letter, which for the first time publicly identifies the reason for Duffey's suspension, is not a violation of federal privacy laws.

…

Title IX hearings are different than the criminal court system in that students are not considered "guilty" or "not guilty," but rather "responsible" or "not responsible" for a policy violation, Matthew Gregory, Tech dean of students, told A-J Media earlier this year.
In 2018, Duffey was suspended a second time after causing a disturbance in front of a nightclub in Lubbock with three of his teammates (and six others). This suspension lasted one week.
Here's another report from LAJ:
Quarterback Jett Duffey, linebacker Christian Taylor, wide receiver Quan Shorts and defensive back Desmon Smith were in the Lubbock County Detention Center Sunday morning, according to jail records.

Duffey, 21, and Taylor, 21, were charged with a misdemeanor count of criminal mischief. Smith, 20, and Shorts, 21, were charged with misdemeanor counts of disorderly conduct. Their bonds were set at $750. Texas Tech's football team spent part of Saturday in Midland for a spring scrimmage, and the arrests were conducted by the Lubbock Police Department early Sunday.

…

"After attempting to locate (the) armed suspect, an officer observed an individual intentionally cause damage to a vehicle by smashing the windshield," Whitley stated in the release. "When officers tried to arrest the suspect, the crowd became aggressive toward the responding officers."

A total of 10 suspects were arrested, eight for disorderly conduct, and two for criminal mischief, the release stated.

…

Duffey, a sophomore from Mansfield Lake Ridge, is competing for the Red Raiders' starting quarterback job. Shorts, a junior from Atascocita, and Smith, a junior from Odessa Permian, both are first-teamers, and Taylor, a junior from Houston Jersey Village, played in every game last year as a backup.
The Detroit Free Press has reached out to Central Michigan athletic director Michael Alford, but he did not respond back by the time of its report Saturday.
Tulane was Plan A
Duffey tweeted (and since deleted the tweet) that he would be transferring to Tulane.
Texas Tech graduate transfer quarterback Jett Duffey is no longer in the picture at Tulane after being denied admission academically, a source said Saturday.

Duffey, who visited Tuesday and tweeted his picture in a Green Wave jersey with the words "Roll Wave" two days later, deleted the tweet Saturday and put up a new one, writing "I have decided to keep my recruitment open and continue looking for my new home. I would like to wish the Tulane football program the best of luck during their upcoming season, and to thank them for believing in me."

It was not a sudden change of heart from Duffey, who was all set to go to Tulane, the source said.
CMU's QB room
Here's a new look at what Central's QB room looks like now:
Jett Duffey (Gr.-Sr.)

John Keller (R-So.)

David Moore (Sr.)

George Pearson (R-So.)

Daniel Richardson (So.)

Tyler Pape (Fr.)
With Quinten Dormady and Tommy Lazzaro both graduated from the team, a starting job is open in Mt. Pleasant. CMU head coach Jim McElwain brought on Duffey the other day, and last week it was Cincinnati bounceback John Keller who committed to the Chippewas. Keller spent his freshman year at Cincinnati, transferred and played one year with Pearl City Community College, then committed to CMU on Monday, Jan. 13. Tyler Pape, an in-state, 3-star quarterback, signed with the team in December.
McElwain's entering his second year with CMU and this is the second time he's brought on three quarterbacks to add more competition to this position. Last year, Daniel Richardson joined out of high school, David Moore is a Memphis bounceback from Garden City C.C., and Dormady was a one-year graduate transfer from Houston.
Moore played a little bit last year when Dormady was sidelined with an injury, then Moore was handed a suspension by the NCAA for testing positive for a banned substance. In six games played with CMU last season, Moore was a 57.3% passer for 1,143 yards (7.0 Y/A), threw five TD, four INT.
Dormady, who doesn't have Duffey's ability to run, fared well in his short time with CMU and really turned things back around after the team's dismal 2018 performance. CMU went from being a 1-win team to a MAC West division champ for McElwain to find quick success in Mt. Pleasant, but now he's tasked with finding sustained success there.
---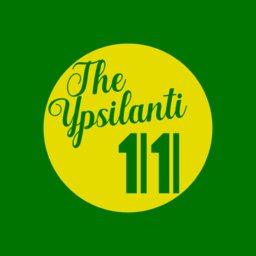 Site: The Ypsilanti Eleven | Send to: Mailbag! | Twitter: @ARAlvarado13 | Song of the day: "Skew it on the Bar-B" -OutKast & Raekwon | Sign up for updates below!