Discover more from The Ypsilanti Eleven
Ypsilanti's college football newsletter.
MACtion News: 2020 SP+ projections, NIU vs. BYU on Chicago soccer field, CMU corner suspended
EMU has 67 freshman and sophomores on its roster, which might explain why the Eagles aren't projected too highly by SP+.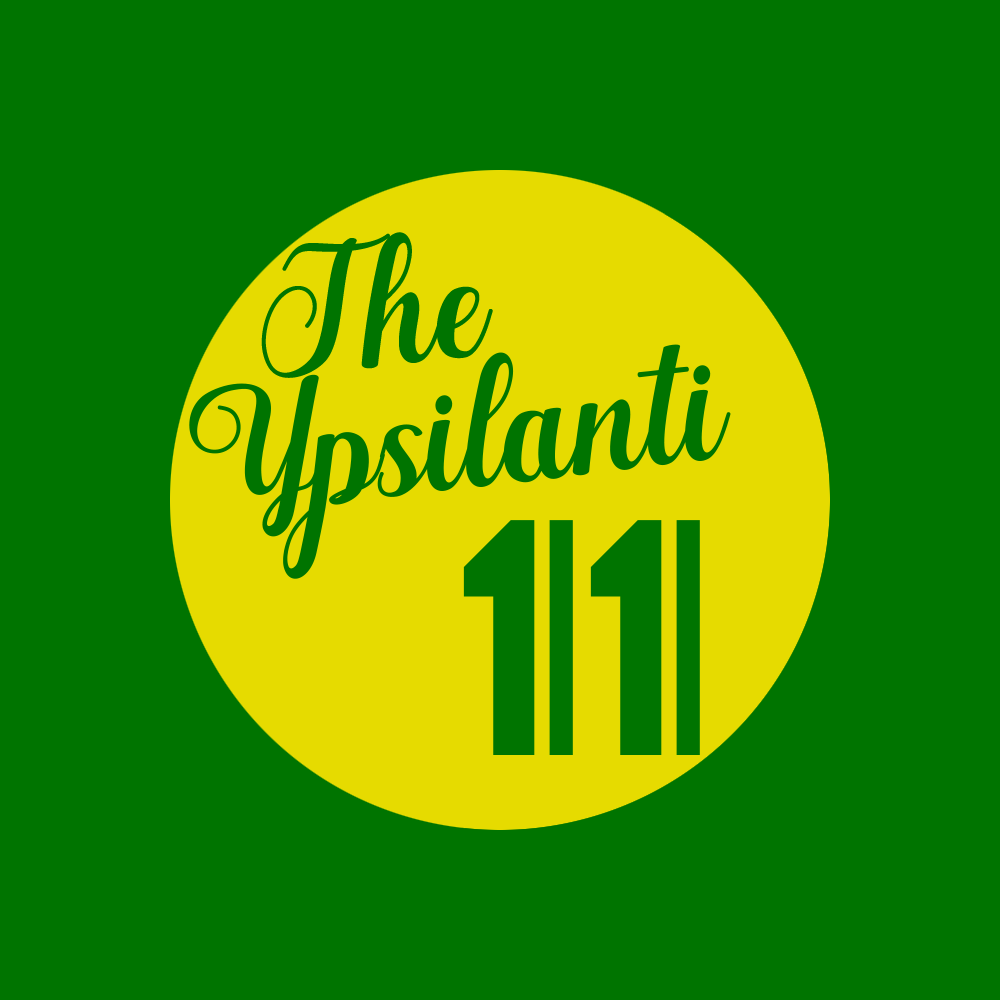 Good morning, and happy Sunday from The Ypsilanti Eleven! I hope everybody had a good (/checks notes) dunk contest.
Did you watch it?
Yes?
No?
Didn't come here for that? Good, watch this instead:
I've got a few MACtion talking points to bring to your attention, from the preseason SP+ projections to NIU moving its game with BYU to a pro soccer venue to the latest (bad) news coming out of Mt. Pleasant. I've got a few more things tucked in the cracks of this newsletter, so let's just get to it.
2020 SP+ preseason projections: EMU 116th nationally
Bill Connelly's SP+ projections for the season came out earlier this week and Eastern Michigan's overall rank puts the team 116th nationally, ninth in the Mid-American Conference.

5 quick takeaways
1. These numbers will change in a few months
The overall integrity of the standings will probably go mostly unchanged, but the door for impact [graduate] transfers to come in or out of these schools is still there.
I will update these numbers in August, once further transfers, injuries and more can be taken into account. But here are the estimates to date.

A reminder on SP+: It's a tempo- and opponent-adjusted measure of college football efficiency. I created the system at Football Outsiders in 2008, and as my experience with both college football and its stats has grown, I have made quite a few tweaks to the system. SP+ is intended to be predictive and forward-facing. That is important to remember. It is not a résumé ranking that gives credit for big wins or particularly brave scheduling -- no good predictive system is. It is simply a measure of the most sustainable and predictable aspects of football. If you're lucky or unimpressive in a win, your rating will probably fall. If you're strong and unlucky in a loss, it will probably rise.
2. EMU graduated *a lot*
There were 22 seniors from last year's team, and this year's roster has a lot of underclassmen. There are 67 freshman and sophomore-eligible players on the EMU roster this year — that young. Last week, Connelly's returning production percentage also had EMU last in the MAC with 44% overall coming back this year. That probably explains why EMU's going to be so lowly-projected headed into the season.
EMU returning production— 44% overall (123), 40% offense (116), 49% defense (111)
3. Eagle defense last in MAC
Over the last two years, EMU has lost a ton of talent on this side of the ball: Maxx Crosby, Vince Calhoun, Brody Hoying, Kevin McGill, Jeremiah Harris, Kyle Rachwal, Kobie Beltram.
Coming into the spring with a defensive SP+ rank that's seventh-worst nationally to me means a blend of three key things. One, it's mostly young and unproven. Two, the 2019 defensive unit didn't create the same havoc that the 2018 team had. And three, it's too damn hard to replace a guy like Crosby.
Now EMU gets to learn how hard it'll be to replace Calhoun, Hoying, McGill (and others) all at once this year too.
Sure the team's got its options, we just haven't seen them play entire seasons yet.
4. Ohio, Buffalo, CMU, Ball State, Toledo are top 5
Well, Ohio's a good team and all. It's, uh, well, just hasn't a lot to show for the hype it's received over the years. Ohio's preseason SP+ rating is 67th nationally to lead the league, followed by Buffalo (80), Central Michigan (82), Ball State (84), and Toledo (93).
I'm not arguing with the numbers, I'm just using the numbers to spark an argument. Should Ohio be more highly-favored than Buffalo this season? The Bobcats lead the MAC in offensive SP+, but Buffalo leads the conference defensively. Both units do lose some starters, but it's probably harder to replace one of the best quarterbacks in Ohio's school history than it is to replace defensive backs in Buffalo.
CMU, Ball State, and Toledo are, in order, the top teams in the MAC West. Of the three, I trust Toledo to have the best season in 2020. CMU won the division under Jim McElwain in his first season, but how much of that success can be repeated this year? Ball State was impressive early, but the second half of last season was sort of a dud. Wash, rinse, repeat.
5. Defense still strength for defending MAC Champs Miami
Going back to returning production, Miami's got 86% of its offensive production coming back this season. SP+ says Miami's coming into the spring with the 101st ranked offense.
Miami's replacing some dudes on defense and has 61% of that side of the ball returning. Miami still has the third-best defense in the league, by the projection.
It took six years, but Chuck Martin finally got to tell his locker room for realsies that defense wins at least one championship — especially when the league's having an off-year from top to bottom. Miami's got plenty of room for improvement on defense too, and Martin's had success in finding good replacements for graduated players right away. If he keeps it up, Miami's always going to be seriously considered for an East title.
NIU vs. BYU at SeatGeek Stadium
Northern Illinois likes the somewhat regular occurrence of its football team playing games in and around Chicago — the city NIU continually wants to win over the most.
NIU: Chicago's college football team since 2010.
Instead of having BYU and its fanbase flood Huskie Stadium on Oct. 24 this season, NIU athletic director Sean Frazier has been hard at work in making sure that BYU's first trip ever to play NIU isn't wasted on a trip to DeKalb.
Instead, NIU and BYU will play at SeatGeek Stadium, and Frazier would appreciate it if you called it the Huskie Chi-Town Showdown.
In three games at Soldier Field, home of the Chicago Bears, NIU played Iowa in 2007 (lost 16-3), Wisconsin in 2011 (lost 49-7), and Iowa again in 2012 (lost 18-17).
In 2016, NIU played its MAC rival Toledo at Guaranteed Rate Field, home of the Chicago White Sox, and lost 31-24.
With this next game against BYU, NIU will have its third "home" game at a Chicago-based pro sports venue in eight years. SeatGeek Stadium is a soccer venue that fields the Chicago Red Stars of the National Women's Soccer League, and other former pro soccer teams.
"These games should be played on campus!"
Absolutely. One hundo percento. Here's the thing though: Nobody goes to games at NIU. As an EMU grad who lived through the Ron English years (minus 2009, I was in high school), I am uniquely qualified to know what poor gameday support looks like. NIU's got fans and it has locals that care about the program, but they're not paying for tickets on Saturdays. Or on Wednesdays.
In 2018, NIU's average attendance was 10,404 persons per home game. I'm not going to spell out how everybody else did, but Akron's average that year was 18,515. (The MAC average was 15,458, last in FBS). Which team won the MAC that year and which team ended up firing its head coach?
As a bonus, Frazier told the DeKalb Daily-Chronicle that there are plenty of huge football teams coming to town that you'll certainly care about anyways:
"We still have a lot more coming to DeKalb," Frazier said. "Understanding with Vanderbilt (2022) and Maryland (2025) and some of those other schools that are still yet to come to DeKalb, this was a way taking a look at the schedule and where we are securing wise and what we're trying to get done attendance-wise, this was a no-brainer for us."
Yes, indeed.
CMU CB McKinney-Harper suspended indefinitely
News never stops at Central Michigan. Cornerback Kyron McKinnie-Harper, who played 12 games as a true freshman last season, has been suspended indefinitely after being charged with larceny.
From CM-Life:
On Feb. 13 an arrest warrant was issued for McKinnie-Harper. He faces several criminal charges including one count of using a computer to commit a crime, one count of unauthorized computer access, one count of computer fraud and three counts of larceny by conversion, according to Isabella County Court records. 

Central Michigan University Police Det. Scott Bailey said he could not comment on the case. He said the investigation into McKinnie-Harper is ongoing. 

It is unclear if McKinnie-Harper remains enrolled at CMU. 

McKinnie-Harper played in 12 games last year. According to court records, police are looking at his Oct. 27 online activities, the day after CMU's game against Buffalo. McKinnie-Harper did not travel with the team that day, but finished the rest of the regular season and played in the Dec. 7 Mid-American Conference championship game at Ford Field. 

In an interview prior to the New Mexico Bowl, McElwain listed McKinnie-Harper as "injured." The coach would not elaborate on the injury and McKinnie-Harper did not travel with the team, though other injured teammates did go to Albuquerque. 

McKinnie-Harper is charged with one felony larceny count of more than $1,000, less than $20,000. Conviction could result in 5 years in prison and/or fines of up to $10,000 or 3 times the value of the stolen property. He also faces two misdemeanor larceny counts of $200, less than $1,000. A conviction is punishable by 1 year in jail and/or fines of up to $2,000 or 3 times the value of the stolen property. Using a computer to commit a crime is a felony that could result in 4-to-10 years in prison. 
McKinnie-Harper was the fourth-ranked recruit on CMU's 2019 signing class. As a true freshman, he recorded 36 total tackles (25 solo) with 10 passes defended and two forced fumbles.
David Moore update
News never stops at Central Michigan. Remember when quarterback David Moore was suspended for using a banned substance? The appeal process is still in motion, and his case was finally assigned. Still, McElwain said that there's no timetable on the process, quote: "[REDACTED: DEFLECTION] [REDACTED: DEFLECTION] [REDACTED: DEFLECTION]."
EMU in the XFL: Roback time?
The XFL hasn't been happening for fellow Eastern grads Ike Spearman (LB, Tampa Vipers) and Sergio Bailey (WR, Seattle Dragons), but maybe Brogan Roback could have a different fortune today.
Roback signed with the Dallas Renegades early last week, and his team plays in Los Angeles against the Wildcats at 3 p.m. (ABC). There's no telling if Roback will start or play at all for his team, but I also don't see why he wouldn't at least get a few live snaps. (I'm not smart enough to know one way or the other.)
MACtion, in brief
Akron OL Brandon Council adds his name to the transfer portal. He'll be a graduate student. Council was a starter that battled injuries early and often in his career, but started all 12 games for the Zips in 2019.
WMU corners coach James Adams has left Kalamazoo for Navy, same position. (The Athletic)

Keith Murphy joins CMU as the team's linebackers coach. The job was last held by Mark DiBastiani who made a return to Appalachian State. Murphy is a former quality control assistant at Florida. (The Athletic)

Akron coaches Shelton Felton (OLB) and Jonathan Cooley (CB) left the program for Tennessee and the Los Angeles Rams, respectively. (The Athletic)

Non-MACtion: Saginaw Valley's in deep shit. According to this lengthy report from MLive, SVSU had 137 self-reported violations that were "all clerical in nature." The report goes on to show how understaffed the compliance office at SVSU is compared to others in the state.
At SVSU, the compliance office officially employs three people, covering 19 sports and 500 athletes.

While those numbers aren't close to the University of Michigan's, they are equal to or more than the sports or student-athletes covered by Mid-American Conference compliance offices. Central Michigan University, with three compliance employees, offers 18 sports and approximately 450 athletes, while Western Michigan has two compliance employees with 16 sports and 375 athletes. Eastern Michigan has four compliance employees with 18 sports and 455 athletes.
P.S.
What are your top 20 MAC teams of the 2010s?
My list will come out later, but in the next post, I'll let you know what my favorite games of the decade were.
---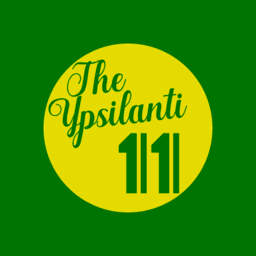 Twitter: @ARAlvarado13| Song of the day: "In Vein" -Alkaline Trio | Sign up for updates below!