Discover more from The Ypsilanti Eleven
Ypsilanti's college football newsletter.
MACtion in the NFL: Week 6
Wylie's House of Pancakes; Khalil Mack plays in 100th career game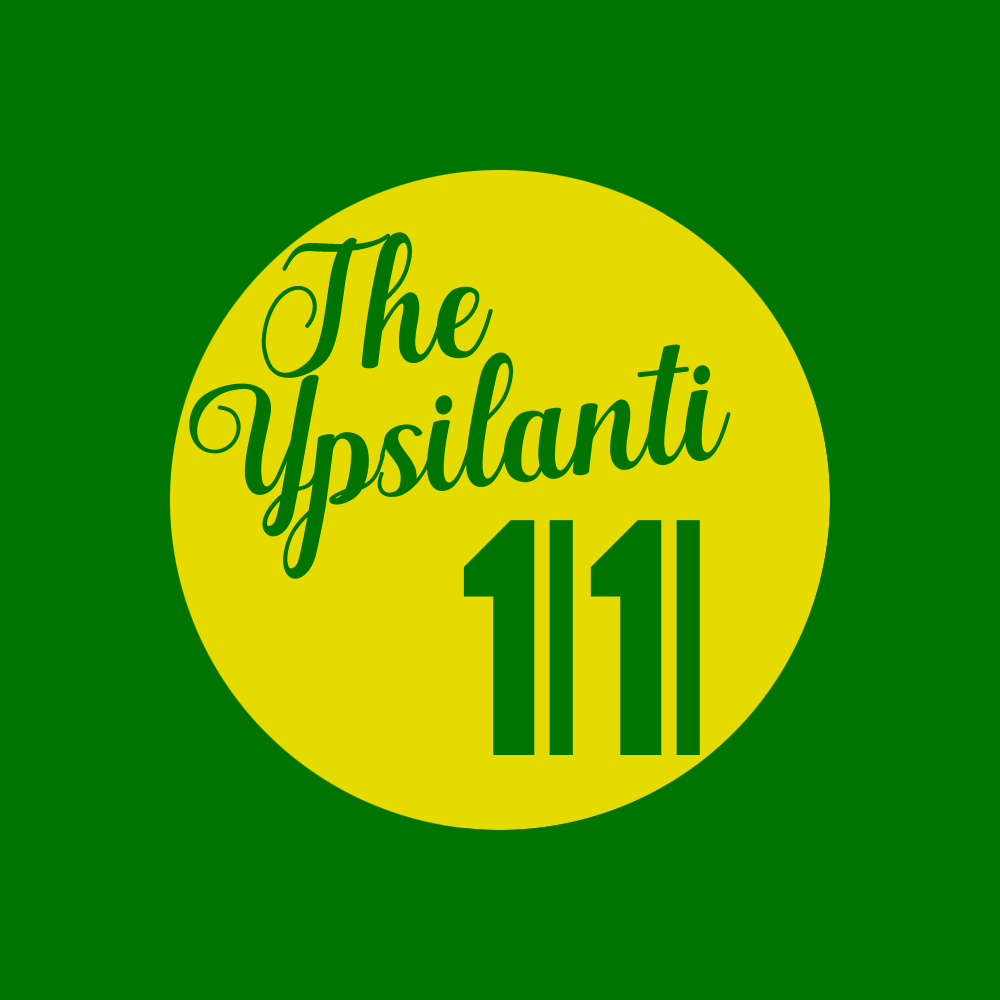 Welcome to The Ypsilanti Eleven! Catching up (late) on the NFL games from the weekend on an empty stomach is no fun, but the good news is that I heard that a former EMU offensive lineman was serving up breakfast for dinner this weekend.
The MAC's 2020 season, if you can believe it, begins two weeks from today which means there's going to be some catching up to do. Here's a plug: As an aside from Y11, Kaleb Carter, who wrote something for the newsletter recently, we started our MAC Football Forever channel on YouTube that starts with a MAC East previewsode to help you get caught up on everything on that end. On the newsletter side, be on the lookout for a readable preview for the MAC, and another preview some time after that with a focus on Kent State, the team Eastern Michigan opens up the season with.
If you're into MAC football and have a desire to read those and more posts alike in the future, subscribing to this newsletter (and following it on Twitter) is 100% free.
MACtion in the NFL: Week 6 Roundup:
WHOP (Wylie's House of Pancakes)
So what if Andrew Wylie's three times 21's size? That man gets paid enough to not get got like this, but he messed around and got got by the former EMU lineman during Monday evening's matchup between the Chiefs and Bills.
Plays like that are why guys like him — an under-the-radar lineman who had to tryout with various teams before somebody finally fell in love with him — stick around in the league. Wylie wasn't drafted in 2017, but he eventually got scooped up by Kansas City in 2018, and has worked himself into being the team's starting right guard (when healthy) with 26 starts in 32 career games played with the team.
Khalil Mack: 100 career games & still dominant
There's no Maxx Crosby update this week (no game) so it's time to just make sure everything still looks normal outside of the normal beat. When checking your temperatures for anything, you always want to make sure that you calibrate your thermometer by sticking it in ice to see if it reads a freezing temperature.
But I don't have any ice, so I'm just going to test it out by making sure Khalil Mack of the Buffalo Bulls is still one of the best defensive players to ever come out of the MAC.
Yep, this thing works.
Mack has played in 100 career games between the then-Oakland Raiders and Chicago Bears. He's a five-time Pro Bowler, three-time All-Pro listee, was the Defensive Player of the year in 2016, and still has somehow exceeded all expectations of him when he was drafted fifth overall in 2014.
For his career, Mack has made 419 total tackles (319 solo), with 92 tackles for loss, 66 sacks, 124 QB hits, two interceptions, and 20 forced fumbles. Whoever's responsible for making Mack's head bust for the day he gets enshrined into the National Football Hall of Fame really, really doesn't want to make him look ugly.
And now, to read off some stat lines from the league's box scores.
Box Scores: Snap counts & stats for all former MAC players
(Note: All former EMU players are in bold. All players that formerly transferred out of MAC programs while still in school are italicized. All information via NFL's official box scores)
Chicago Bears 23, Carolina Panthers 16
Buffalo-CHI: LB Khalil Mack (79% defensive snaps) — 4 tackles, 2 solo, 1 sack (-5 yards), 2 tackles for loss, 1 QB hit

WMU-CAR: OL Taylor Moton (100% offensive snaps, 19% special teams) — 1 misc. tackle
Indianapolis Colts 31, Cincinnati Bengals 27
Ohio-IND: CB T.J. Carrie (5% defensive snaps, 69% special teams) — 1 solo tackle

WMU-CIN: CB Darius Phillips (48% defensive snaps, 38% special teams) — 4 solo tackles

Buffalo-CIN: TE Mason Schreck (3% offensive snaps, 28% special teams)
Detroit Lions 34, Jacksonville Jaguars 16
Miami-JAX: DT Doug Costin (30% defensive snaps, 35% special teams) — 4 total tackles, 2 solo

NIU-DET: WR Kenny Golladay (74% offensive snaps, 1 special teams play) — 6 targets, 4 receptions, 105 yards

UCF-DET: K Matt Prater — 2/3 field goals (made: 31, 41; miss: 57), 4/4 PATs
Atlanta Falcons 40, Minnesota Vikings 23
NIU-ATL: WR Christian Blake (19% offensive snaps, 61% special teams) — 2 targets, 1 rec., 5 yards

Buffalo-ATL: DE Steven Means (55% defensive snaps, 18% special teams) — 1 assisted tackle, 1 QB hit

NIU-MIN: WR Chad Beebe (39% offensive snaps, 14% special teams) — 5 targets, 2 rec., 13 yards; 1 fair catch (punt)

CMU-MIN: TE Tyler Conklin (12% offensive snaps, 54% special teams)
New York Giants 20, Washington Football Team 19
Baltimore Ravens 30, Philadelphia Eagles 28
Ball State-BAL: WR Willie Snead IV (67% offensive snaps, 1 special teams play) — 2 targets, 1 rec., 32 yards

WMU-PHI: OL Luke Jurig (1 special teams play)
Pittsburgh Steelers 38, Cleveland Browns 7
Toledo-PIT: LB Olasunkanmi Adeniyi (16% defensive snaps, 74% special teams) — 2 solo tackles

Toledo-CLE: RB Kareem Hunt (53% offensive snaps) — 13 rush att., 40 yards; 3 targets, 2 rec., 17 yards

WMU-PIT: OL Chukwuma Okorafor (95% offensive snaps, 22% special teams)

Miami-PIT: QB Ben Roethlisberger (89% offensive snaps) — 14/22, 162 yards, 1 TD, 100.9 QBR; 3 rush att., 5 yards

WMU-PIT: LB Robert Spillane (53% defensive snaps, 78% special teams) — 5 tackles, 4 solo, 1 TFL; 1 ST tackle
Tennessee Titans 42, Houston Texans 36
Toledo-TEN: P Brett Kern — 1 punt, 54 yards

NIU-HOU: OL Max Scharping (17% special teams snaps)
Tampa Bay Buccaneers 38, Green Bay Packers 10
BGSU-TB: WR Scotty Miller (35% offensive snaps) — 2 targets, 1 rec., 6 yards

CMU-TB: CB Sean Murphy-Bunting (100% defensive snaps, 23% special teams) — 4 tackles, 3 solo, 1 QB hit

EMU-TB: DL Patrick O'Connor (3% defensive snaps, 80% special teams)

Toledo-GB: CB Ka'dar Hollman (8% defensive snaps, 43% special teams) — 1 solo tackle
San Francisco 49ers 24, Los Angeles Rams 16
Miami-LAR: K Sam Sloman — 1/1 field goals (made: 42), 1/1 PATs

NIU-SF: DB Jimmie Ward (100% defensive snaps, 33% special teams) — 4 tackles, 3 solo
Denver Broncos 18, New England Patriots 12
Kent State-NE: WR Julian Edelman — 6 targets, 2 rec., 8 yards; 2 /2 passing, 38 yards
Miami Dolphins 24, New York Jets 0
Ohio-NYJ: LB Tarell Basham (43% defensive snaps, 25% special teams) — 2 solo tackles, 1 sack (-7 yards), 1 QB hit

CMU-MIA: S Kavon Frazier (1 defensive play, 82% special teams snaps)
Arizona Cardinals 38, Dallas Cowboys 10 (Monday)
CMU-ARI: RB Jonathan Ward (46% special teams snaps)
Kansas City Chiefs 26, Buffalo Bills 17 (Monday)
CMU-KC: OL Eric Fisher (100% offensive snaps, 20% special teams)

Toledo-BUF: TE Reggie Gilliam (6% offensive snaps, 52% special teams)

Buffalo-BUF: CB Cam Lewis (14% defensive snaps)

Kent State-BUF: OL Brian Winters (100% offensive snaps, 16% special teams)

EMU-KC: OL Andrew Wylie (100% offensive snaps, 20% special teams)
No games for
Las Angeles Chargers

Las Vegas Raiders

New Orleans Saints

Seattle Seahawks
---