Discover more from The Ypsilanti Eleven
Ypsilanti's college football newsletter.
MACtion in the NFL: Week 3
Two sacks for Maxx Crosby, a punt block by Pat O'Connor, and debuts made by LeVante Bellamy and Jonathan Ward.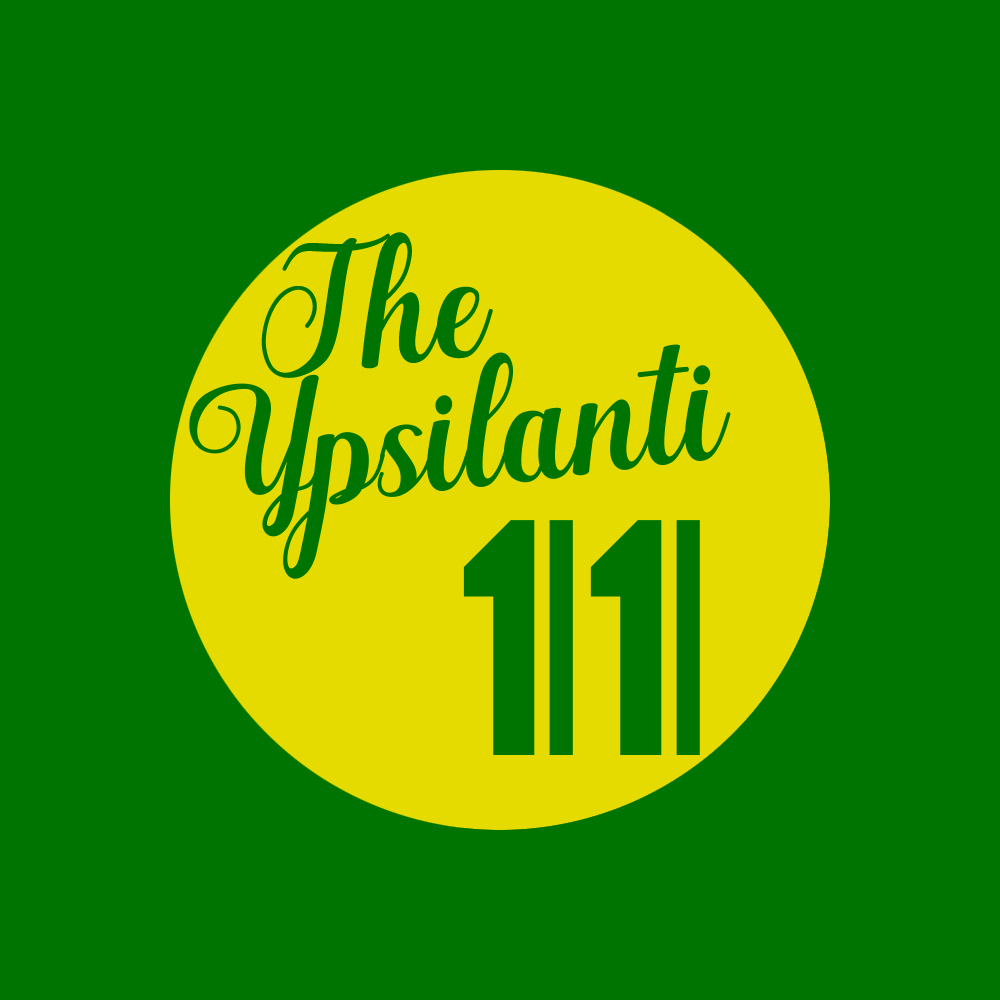 Welcome to The Ypsilanti Eleven! NFL games happened yesterday, which means it's time to hit you with some stats and snap counts. Most importantly: Maxx Crosby brought Cam Newton down twice yesterday for his first pair of sacks of the year. The new awful nickname that won't catch on but I'm still going to introduce to you right now anyway: Saxx Crosby.
MACtion in the NFL: Week 3 Roundup
Saxx Crosby
Former Eastern Michigan standout Maxx Crosby recorded his first two sacks of his sophomore season yesterday in the Raiders' loss against New England.
Here's a clip of his first one:
And here's the second:
Those were his 11th and 12th sacks of Crosby's young career and he's having a decent second year in the league so far. Over his first 19 games, Crosby has recorded 52 tackles (39 solo), 18 for loss, and five passes defended.
Since this is an EMU football-first newsletter, it's hard not to talk about how Crosby, specifically, is doing in the league with these weekly posts, but it's hard not to talk about Crosby when he keeps making plays too. Since another EMU alum made a nice play in the league this weekend too, let's take a look at Pat O'Connor's punt block against the Broncos.
Big Man Tuddy
In Monday Night's Chiefs-Ravens game, former first-overall draft pick out of Central Michigan Eric Fisher, 29, caught his first career touchdown pass. Executing the trick play gets a thumbs up out of me, but he gets a D+ out of me for the touchdown celebration.
Below is a roundup of all of the NFL's games from Thursday and Sunday with stats and snap counts of how every former MAC player performed.
(Note: All former EMU players are in bold. All players that formerly transferred out of MAC programs while still in school are italicized.)
Miami Dolphins 31, Jacksonville Jaguars 13 (Thursday)
CMU-MIA: S Kavon Frazier (9% defensive snaps, 74% special teams)
Chicago Bears 30, Atlanta Falcons 26
NIU-ATL: WR Christian Blake (9% offensive snaps, 55% special teams)

Buffalo-CHI: LB Khalil Mack (90% defensive snaps, 1 special teams play) — 5 total tackles, 1 solo, 0.5 sack (-3.5 yards), 2 QB hurries
Buffalo Bills 35, Los Angeles Rams 32
Toledo-BUF: TE Reggie Gilliam (1 offensive play, 33% special teams snaps)

Buffalo-BUF: CB Cam Lewis (21% special teams snaps)

Miami-LAR: K Sam Sloman — 1/2 field goals (made: 30 yards out; missed: 53), 2/2 PATs

Kent State-BUF: OL Brian Winters (100% offensive snaps)
Tampa Bay Buccaneers 28, Denver Broncos 10
WMU-DEN: RB LeVante Bellamy (64% special teams snaps) — 2 ST tackles

BGSU-TB: WR Scotty Miller (43% offensive snaps) — 5 targets, 3 rec., 83 yards

CMU-TB: CB Sean Murphy-Bunting (30% defensive snaps, 11% special teams) — 1 pass defended

EMU-TB: DL Patrick O'Connor (64% special teams snaps) — 1 punt block
Cleveland Browns 34, Washington Football Team 20
Toledo-CLE: RB Kareem Hunt (46% offensive snaps) — 16 rushes, 46 yards; 3 targets, 2 receptions, 18 yards

Akron-CLE: WR JoJo Natson (6% offensive snaps, 14% special teams) — 1 rush, 3 yards; 1 punt return, 11 yards; 1 kick return, 31 yards
Tennessee Titans 31, Minnesota Vikings 30
NIU-MIN: WR Chad Beebe (34% offensive snaps, 18% special teams) — 1 target, 1 rec., 7 yards; 2 fair catch punts, 1 ST tackle

CMU-MIN: TE Tyler Conklin (15% offensive snaps, 38% special teams)

WMU-TEN: WR Corey Davis (73% offensive snaps) — 6 targets, 5 rec., 69 yards

Toledo-TEN: P Brett Kern — 3 punts, 143 yards, 1 touchback, 1 inside 20
New England Patriots 36, Las Vegas Raiders 20
EMU-LVR: DE Maxx Crosby (snap counts n/a) — 2 tackles, 2 sacks (-6 yards), 2 QBH

Kent State-NE: WR Julian Edelman (snap counts n/a) — 6 targets, 2 rec., 23 yards
San Francisco 49ers 36, New York Giants 9
NIU-SF: DB Jimmie Ward (87% defensive snaps, 44% special teams) — 4 tackles, 2 solo
Detroit Lions 26, Arizona Cardinals 23
CMU-ARI: RB Jonathan Ward (52% special teams snaps)

NIU-DET: WR Kenny Golladay (73% offensive snaps) — 7 targets, 6 rec., 57 yards, 1 TD

UCF-DET: K Matt Prater — 4/4 field goals (made: 37, 24, 35, 39), 2/2 PATs
Cincinnati Bengals 23, Philadelphia Eagles 23 (tie)
WMU-CIN: CB Darius Phillips (98% defensive snaps, 17% special teams) — 4 tackles, 3 solo, 1 pass defended
Pittsburgh Steelers 28, Houston Texans 21
Toledo-PIT: LB Olasunkanmi Adeniyi (13% defensive snaps, 74% special teams) — 2 ST tackles

Toledo-PIT: WR Diontae Johnson (24% offensive snaps, 7% special teams) — 2 targets, 0 rec.; 1 fair catch punt

WMU-PIT: OL Chukwuma Okorafor (100% offensive snaps)

Miami-PIT: QB Ben Roethlisberger (100% offensive snaps) — 23/36 passing, 237 yards, 2 TD, 101.3 QBR; 5 rush, -3 yards

NIU-HOU: OL Max Scharping (57% offensive snaps, 11% special teams)

WMU-PIT: LB Robert Spillane (74% special teams snaps)
Indianapolis Colts 36, New York Jets 7
Ohio-NYJ: LB Tarell Basham (53% defensive snaps, 59% special teams) — 2 tackles, 1 solo, 1 pass defended

Ohio-IND: CB T.J. Carrie (84% defensive snaps, 33% special teams) — 3 tackles, 2 solo, 1 INT (returned for touchdown), 1 pass defended; 1 ST tackle

Ball State-IND: OL Danny Pinter (13% offensive snaps, 1 special teams play)
Green Bay Packers 37, New Orleans Saints 30
Toledo-GB: CB Ka'dar Hollman (28% special teams snaps)
Carolina Panthers 21, Los Angeles Chargers 16
WMU-CAR: OL Taylor Moton (100% offensive snaps)
Seattle Seahawks 38, Dallas Cowboys 31 (OT)
Kansas City Chiefs 34, Baltimore Ravens 20 (Monday)
CMU/Michigan-KC: DE Mike Danna (43% offensive snaps, 20% special teams) — 1 solo tackle

CMU-KC: OL Eric Fisher (100% offensive snaps) — 1 target, 1 rec., 2 yards, 1 TD

Ball State-BAL: WR Willie Snead IV (84% offensive snaps) — 2 targets, 2 rec., 4 yards
---