Discover more from The Ypsilanti Eleven
Ypsilanti's college football newsletter.
MAC Players on NFL Rosters to Open 2020 Season
EMU lands three former stars on 53-man rosters in the NFL: Maxx Crosby, Pat O'Connor, and Andrew Wylie.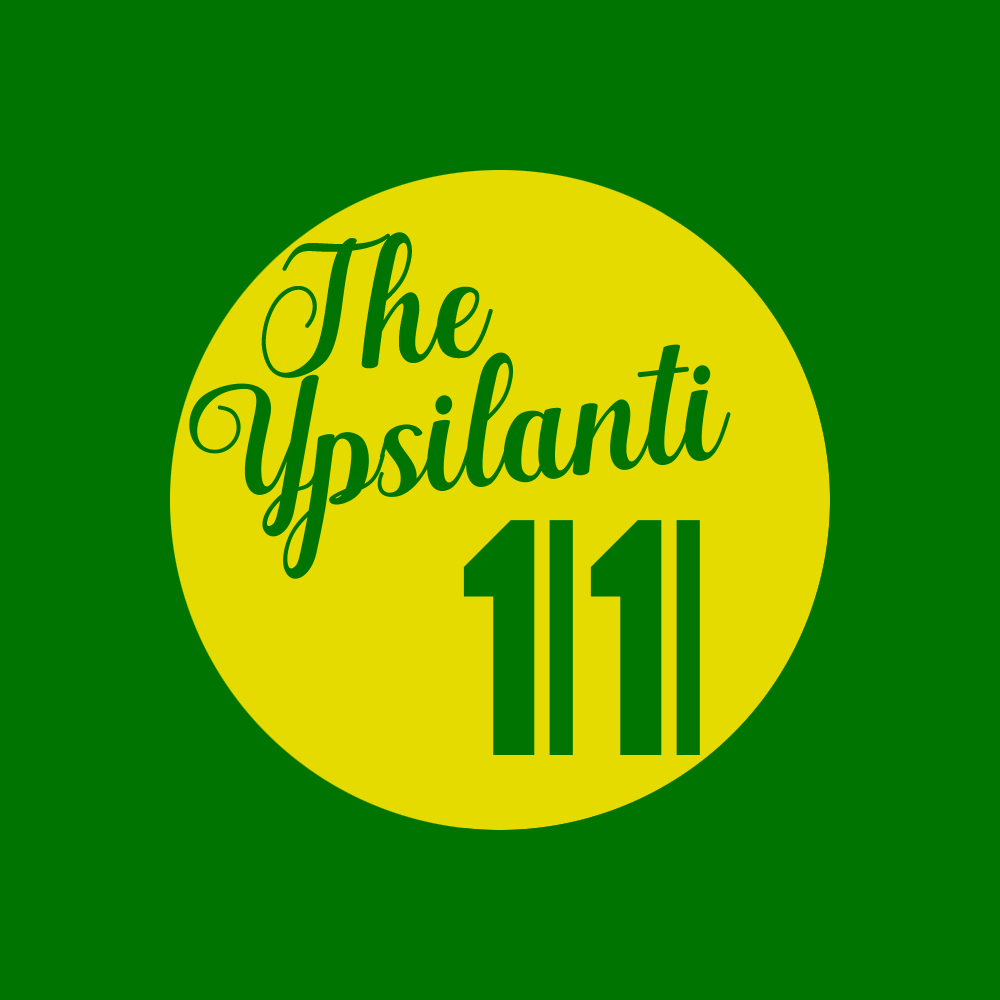 Welcome to the Ypsilanti Eleven! The NFL just finished its gameless preseason with teams making final decisions on who to cut from and keep on their respective 53-man rosters. I've got the entire list of former MAC players that made the official and practice rosters but don't forget to hit the subscribe button before you get to scrolling.
Editor's note: I misplaced Pat O'Connor from EMU's list of grads on NFL rosters as he was erroneously placed with Bowling Green's players. The edit has been made.
The NFL is following through with having a 2020 season beginning this week, and the 32 professional teams made their final decisions on who to put on their 53-man rosters, who to place on their practice rosters, who to cut, and note the players who are on the reserve lists. The league's game schedule begins this Thursday, so let's get acquainted with which former Mid-American Conference players landed on NFL rosters to open the season.
Toledo leads the MAC with 12 players on NFL rosters, including eight players on active 53-man lists. Western Michigan and Northern Illinois have five alums each on active 53-man rosters, followed by Central Michigan with four, then Eastern Michigan and Miami-OH with three each.
Eastern's three NFL rosters right now: DE Maxx Crosby with the Las Vegas Raiders, Pat O'Connor with the Tampa Bay Buccaneers, and OL Andrew Wylie with the Kansas City Chiefs.
Crosby was a fourth-round draft pick last year by the Raiders after he opted out from playing his senior year to fulfill his NFL dreams. As a rookie, Crosby recorded 43 total tackles, 16 tackles for loss, 10 sacks (team-best), four forced fumbles, and four passes defended.
O'Connor was a seventh-round pick by the Detroit Lions in 2017, but he broke through with Tampa Bay and has made a home for himself down there. He played in 10 games so far with the team, and recorded six total tackles over his career.
Undrafted in 2017, Wylie tried out for three teams before he landed a roster position at Kansas City, and has been with the team ever since. While a late injury kept Wylie sidelined during the Super Bowl, he still got a ring for the Chiefs' most-recent success. In three years with the team, Wylie's played in 27 games with 21 starts.
Recent graduates CB Kevin McGill and OL Steven Nielsen instantly signed with NFL teams right after the draft, but have been among the slew of cuts made by teams over the last month. OL Ka'John Armstrong ('18) recently signed a deal with the Atlanta Falcons after a try-out but was cut by the team yesterday. Other Eastern grads that didn't make NFL rosters include: S Vince Calhoun, S Brody Hoying, WR Arthur Jackson III, QB Brogan Roback ('18), WR Mathew Sexton, and RB Shaq Vann.
Below is the complete list of former MAC players that made it onto NFL rosters by Sunday's deadline.
Akron
CB Kyron Brown (undrafted, incoming class of '19) — Jets, Reserve/PUP

DE Jamal Davis (undrafted, '19) — Titans, Practice

LB Ulysees Gilbert III (6th round, '19) — Steelers, 53-man

WR JoJo Natson (undrafted, '17) — Browns, 53-man
Ball State
OL Danny Pinter (5th round) — Colts, 53-man

WR Willie Snead IV (undrafted, '14) — Ravens, 53-man
Bowling Green
WR Scotty Miller (6th round, '19) — Buccaneers, 53-man
Buffalo
DE Demone Harris (undrafted, '18) — Chiefs, 53-man

CB Cam Lewis (undrafted) — Bills, Practice

LB Khalil Mack (1st round, '14) — Bears, 53-man

DE Steven Means (5th round, '13) — Falcons, Reserve/COVID-19

TE Mason Schreck (undrafted, '19) — Bengals, Practice
Central Michigan
TE Tyler Conklin (5th round, '17) — Vikings, 53-man

CB Xavier Crawford (6th round, '19) — Bears, Practice

OL Eric Fisher (first overall pick, '13) — Chiefs, 53-man

S Kavon Frazier (6th round, '16) — Dolphins, 53-man

CB Sean Murphy-Bunting (2nd round, '19) — Buccaneers, 53-man

DL Joe Ostman (undrafted '19) — Eagles, Practice

QB Cooper Rush (undrafted, '17) — Giants, Practice

RB Jonathan Ward (undrafted) — Cardinals, Practice
Eastern Michigan
DE Maxx Crosby (4th round, '19) — Raiders, 53-man

DL Pat O'Connor (7th round, '17) — Buccaneers, 53-man

OL Andrew Wylie (undrafted, '17) — Chiefs, 53-man
Kent State
WR Julian Edelman (7th round, '09) — Patriots, 53-man

S Nate Holley (undrafted, '17) — Dolphins, Practice

OL Brian Winters (3rd round, '13) — Bills, 53-man
Miami-OH
TE Nate Becker (undrafted, '19) — Bills, Practice

OL Brandon Brooks (3rd round, '12) — Eagles, Reserve/PUP

DT Doug Costin (undrafted) — Jaguars, 53-man

QB Ben Roethlisberger (1st round, '04) — Steelers, 53-man

K Sam Sloman (7th round) — Rams, 53-man
Northern Illinois
WR Chad Beebe (undrafted, '18) — Vikings, 53-man

WR Christian Blake (undrafted, '18) — Falcons, 53-man

WR Kenny Golladay (3rd round, '17) — Lions, 53-man

OL Max Scharping (2nd round, '19) — Texans, 53-man

S Jimmie Ward (1st round, '13) — 49ers, 53-man
Ohio
LB Tarell Basham (3rd round, '17) — Jets, 53-man

CB T.J. Carrie (7th round, '14) — Colts, 53-man

S Javon Hagan (undrafted) — Buccaneers, Practice
Toledo
DE Olasunkanmi Adeniyi (undrafted, '18) — Steelers, 53-man

LB Jayrone Elliott (undrafted, '14) — Steelers, Practice

TE Reggie Gilliam (undrafted)— Bills, 53-man

CB Ka'dar Hollman (6th round, '19) — Packers, 53-man

RB Kareem Hunt (3rd round, '17) — Browns, 53-man

WR Diontae Johnson (3rd round, '19) — Steelers, 53-man

WR Jon'Vea Johnson (undrafted, '19) — Cowboys, Practice

P Brett Kern (undrafted, '08) — Titans, 53-man

OL Greg Mancz (undrafted, '15) — Texans, Practice

S Rolan Milligan (undrafted, '16) — Colts, Reserve/Opt-Out

OL Elijah Nkansah (undrafted, '18) — Texans, Practice

OL Storm Norton (undrafted, '17) — Titans, 53-man

WR Cody Thompson (undrafted, '19) — Seahawks, Practice

QB Logan Woodside (7th round, '18) — Titans, 53-man
Western Michigan
CB Sam Beal (3rd round supplemental, '17) — Giants, Reserve/Opt-Out

RB LeVante Bellamy (undrafted) — Broncos, Practice

WR Corey Davis (1st round, '17) — Titans, 53-man

OL Luke Juriga (undrafted) — Eagles, Practice

OL Taylor Moton (2nd round, '17) — Panthers, 53-man

OL Chukwuma Okorafor (3rd round, '18) — Steelers, 53-man

CB Darius Phillips (5th round, '18) — Bengals, 53-man

TE Giovanni Ricci (undrafted) — Panthers, Practice

LB Robert Spillane (undrafted, '18) — Steelers, 53-man
Transfers Out, More
CMU: DE Mike Danna (5th round) — Chiefs, 53-man (Note: Played at Central Michigan from 2015-2018 before he spent one year at Michigan.)

BGSU: WR Gehrig Dieter (undrafted, '17) — Chiefs, Practice (Note: Played at Bowling Green in 2015 and 2016 before he spent one year at Alabama.)

Buffalo: TE Tyler Mabry (undrafted) — Seattle, Practice (Note: Played at Buffalo from 2015-2018 before he spent one year at Maryland.)

BGSU: QB James Morgan (4th round) — Jets, 53-man (Note: Played at Bowling Green in 2015-2017 before he spent two years at Florida International.)

Buffalo: WR K.J. Osborn (undrafted) — Vikings, 53-man (Note: Played at Buffalo from 2015-2018 before he spent one year at Miami-FL.)

UCF: K Matt Prater (undrafted, '06) — Lions, 53-man (Note: UCF used to be in the MAC, from 2002-04.)

UMass: WR Tajae Sharpe (5th round, '16) — Vikings, 53-man (Note: Played for UMass when it was in the MAC from 2012-2015.)
---
Thank you for reading! | Twitter: @YpsiEleven & @Y11recruiting | Class of 2021 MAC Recruiting Notebook | 2020 MACtion Transfer Portal Updates | Song of the day: "Big Fish" -Vince Staples