Discover more from The Ypsilanti Eleven
Ypsilanti's college football newsletter.
MAC Football Notes: Spring football might begin late Feb., EMU auctions helmets
If you experience midweek MACtion withdrawals in November, make sure you check the TV guide in March.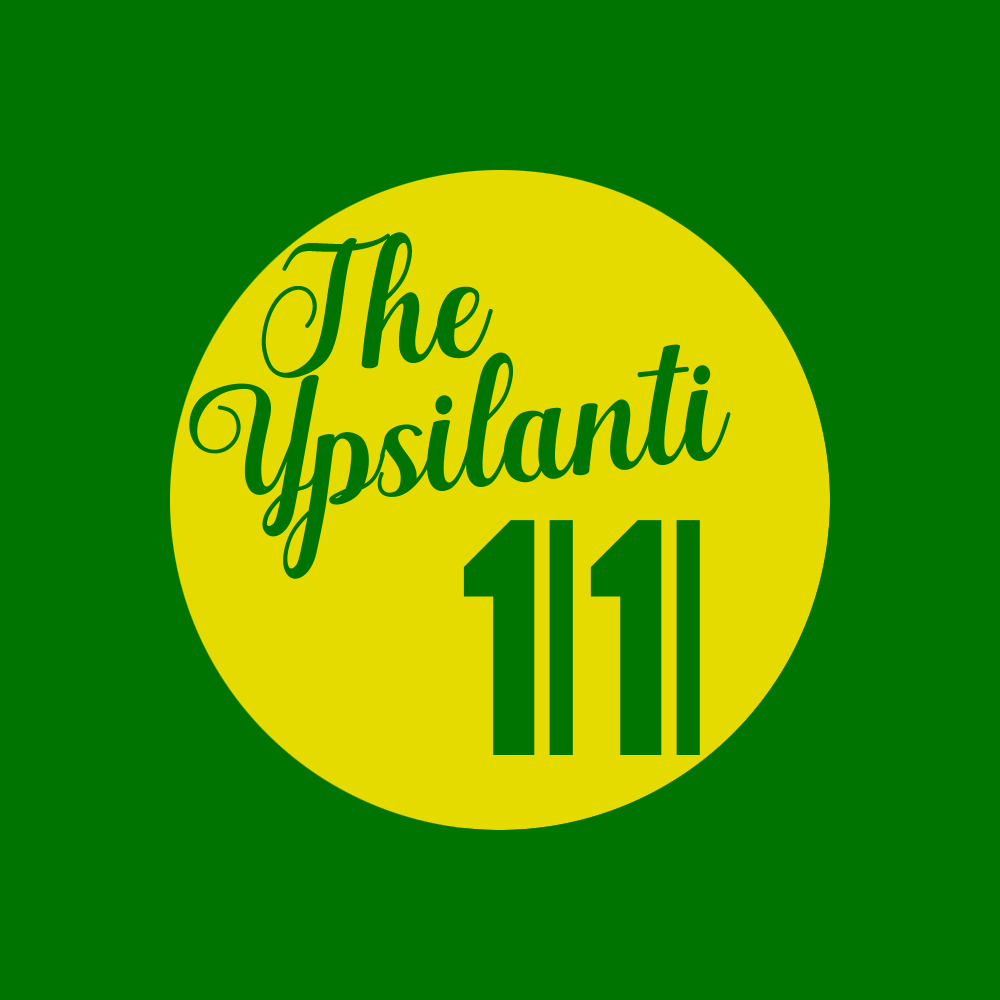 Welcome to The Ypsilanti Eleven! The Mid-American Conference is considering a late-February start for football, and right now we're looking at 8-game schedules with some traditional midweek games thrown in.
MAC Considers Feb. 20 Start for Football
Nick Piotrowicz reported yesterday that what he's been hearing is the Mid-American Conference may start its spring football season on Feb. 20 with teams playing an eight-game schedule. The report also says that football teams may still keep playing the traditional weeknight games to avoid playing the same days as the NCAA men's basketball tournament, which begins its first-round play on March 18.
Also from the report:
The MAC also has not yet made a distinction on winter sports — such as basketball and swimming — that traditionally begin their seasons during the fall semester.

In any event, the league aims to have a concrete plan on all sports in 2021 in November or December.

According to sources familiar with discussions, who also requested anonymity, ESPN remains a key player in the talks to resume football during the 2020-21 school year.

The MAC and ESPN have a primary agreement to televise the league's football games, a partnership that has achieved a level of national popularity for playing on weeknights, particularly during the second half of the traditional fall season.

Even before the MAC postponed its season — becoming the first Bowl Subdivision conference to do so — the network expressed its interest in televising MAC football games during the spring semester.

The television agreement typically distributes roughly $1 million per year to each of the 12 MAC schools.

Six of the 10 FBS conferences stuck with fall football seasons, while the Big Ten, Pac-12, and Mountain West chose to postpone their seasons after the MAC.

The MAC typically plays eight league games per year in football, but the scope of the season could change based on how and when the league chooses to return.

At the time of postponing the fall seasons, MAC commissioner Jon Steinbrecher said coronavirus "will have a big determination to say, 'It's a go' or 'It's a no-go.'"

One consideration is a spring season's potential effect on the traditional 2021 season. Asked about playing football in the spring last month, Steinbrecher said players are taking part in team activities during the spring even during normal times.

"They are active during that period of time," Steinbrecher said. "They'll dig in deep. I won't pre-judge it, but we're going to make our decision based on can we go forward, and can we do so in a way that is responsive to the health and well-being concerns of the student athletes."
EMU Auctions Off Game-Worn Helmets
There's no football going on right now, but that doesn't mean you can't spend some hard-earned coin on some memorabilia. Eastern Michigan's auctioning off game-worn football helmets with bids ending Sunday at 5 p.m.
As of right now, the green helmet's going for $860 and the white helmet's current high bid is at $500. Check the link to see if either of these has gone up yet.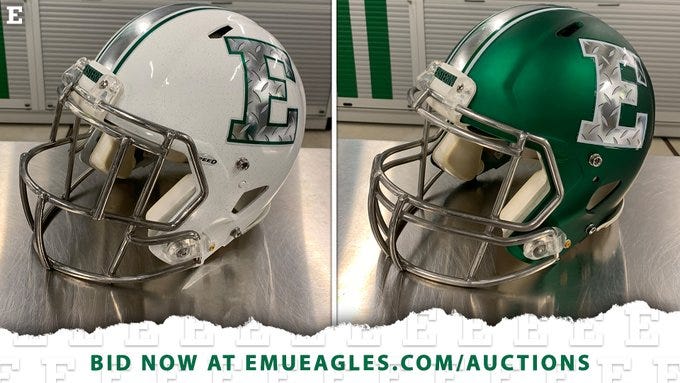 via Eastern Michigan Athletics
In other relevant news, I'm on Venmo and Cash App in case you ever thought about making any monetary donations for my home decorating.
Non-football: EMU hires inaugural lacrosse coach
In the process of beginning the school's first-ever women's lacrosse program, Eastern Michigan hired Alicia Groveston Jackson to be the team's head coach. Lacrosse will begin play during the 2022-23 school year.
This is the first year women's lacrosse became a Mid-American Conference-sponsored sport, which currently includes six member schools: Akron, Central Michigan, Detroit Mercy, Kent State, Robert Morris, and Youngstown State. EMU will be the seventh MAC team when it begins play in two years.
Groveston Jackson is from Annapolis, Md. (Salisbury College grad) has been coaching the sport for over a decade with a lot of her highlights coming from Grand Valley State up in Allendale, Mich. In seven years with the Lakers, she coached 50 All-GLIAC players, All-Americans, All-Defensive players, All-thises, and All-thats. Likewise, GVSU didn't even have a lacrosse program before Groveston Jackson was hired in. Under her tutelage, the team made it six regular-season championships and the program's first-ever NCAA postseason appearance in 2016.
From the EMU press release:
Nationally, Groveston Jackson served as the IWLCA President for three years where she was a spokesperson for over 1,700 coaches and 550 member organizations, while also serving as a US Lacrosse Coach Development Committee Chair for one year and multiple NCAA Committees.

Professionally, Groveston Jackson was awarded with the 2016 IWLCA Nike Presidents Cup Award, which is awarded to the individual who has worked to promote, develop and enhance the intercollegiate women's lacrosse game. In 2011, she was awarded the IWLCA Service Award, which is given to the individual who has committed themselves to the betterment of the intercollegiate Women's Lacrosse Coaches Association.

Most recently, Groveston Jackson was on the staff at the University of Michigan as the director of operations for the women's soccer program. Her primary duties included managing the team schedule and coordinating all team travel and logistics.

Aside from her collegiate coaching career, she also took on the responsibilities of head girl's lacrosse coach at Cranbrook Kingswood School in Bloomfield Hills, Mich. during the 2020 campaign. Groveston Jackson also created and coached for six years with the Rapid Lax Lacrosse Club in Grand Rapids, Mich.

Before arriving in Allendale, Groveston Jackson was the head coach at Gannon University. She led GU to a 12-4 record dur­ing the 2009 campaign and a final IWLCA ranking of No. 8. The Knights finished 5-3 in the Pennsylvania State Athletic Conference (PSAC), but failed to make the PSAC Tournament on a tie­breaker . In addition to an outstanding season on the field, Gannon's 2009 lacrosse team earned the IWLCA Merit Award for having the second-best team GPA (3.34) in NCAA Division II lacrosse.

Groveston Jackson spent the 2008 season as an assistant coach at NCAA Division II member Belmont Abbey College in North Carolina. The Crusaders posted a 12-7 record, includ­ing a 7-4 league mark against Conference Car­olina opponents. The squad was also nationally-ranked throughout the season in the IWLCA Top 10 poll.
I don't know anything about lacrosse, but I do know that this is an incredibly vital time for any university to try to find new, exciting ways to get high schoolers thinking about going to EMU their freshman years. University enrollment is one issue, but athletic director Scott Wetherbee clearly likes the high marks on her resume and wants a ring too.
---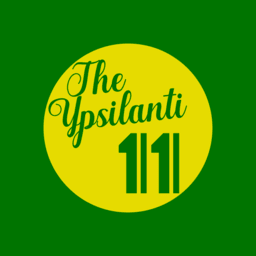 Thank you for reading! | Twitter: @YpsiEleven & @Y11recruiting | Class of 2021 MAC Recruiting: Commits | 2020 MACtion Transfer Portal Updates