Discover more from The Ypsilanti Eleven
Ypsilanti's college football newsletter.
MAC Football Notes: MAC players stats from Week 1's Monday Night Football games
Steelers, Titans with former first round draft picks out of the MAC shine during Monday Night Football
Welcome to The Ypsilanti Eleven! Yesterday I published a bunch of stat lines from former MAC football players, and today I've got a few more to add to the list with the two Monday Night Football games. Having the Steelers on always makes this project easier to do.
MACtion in the NFL: Week 1 Monday Night Roundup
Sunday's games were fun, and Monday night's games looked like they didn't disappoint either (I didn't watch the MNF games, admittedly). The Steelers were one which means that there were plenty of Mid-American Conference football graduates on display.
Here's a better elevator pitch. Both MNF games had former first-round draft picks from the MAC lead their offenses to victories.
Ben Roethlisberger, the 11th pick in the draft sixteen years ago had a three-score game in Pittsburgh's 10-point win over the Giants of New York.
Corey Davis, picked fifth by the Titans in 2017, had 101 yards receiving to help his team slide by the Denver Broncos, 16-14.
In the most uncertain year in the history of this country, it's nice to know that America got behind two former MAC guys like that to celebrate live football on our televisions.
Pittsburgh Steelers 26, New York Giants 16
Toledo-PIT: LB Ola Adeniyi (16% defensive snaps) — 1 tackle for loss

Toledo-PIT: WR Diontae Johnson (86% offensive snaps, 23% special teams snaps) — 10 targets, 6 receptions, 57 yards

WMU-PIT: OL Chukwuma Okorafor (14% offensive snaps)

Miami-PIT: QB Ben Roethlisberger (100% offensive snaps) — 21/32 passing, 229 yards, 7.2 Y/A, 3 TD, 117.8 QBR; 3 rush, 9 yards

WMU-PIT: RB Robert Spillane (12% defensive snaps, 69% special teams snaps) — 1 ST tackle
Tennessee Titans 16, Denver Broncos 14
WMU-TEN: WR Corey Davis (81% offensive snaps) — 8 targets, 7 receptions, 101 yards

Toledo-TEN: P Brett Kern — 4 punts, 204 yards, 2 inside 20
For more: MACtion in the NFL: Week 1 stat lines (Thursday & Sunday)
---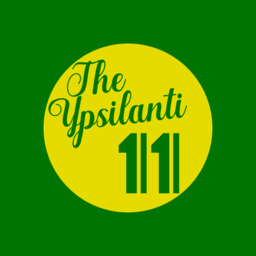 Thank you for reading! | Twitter: @YpsiEleven & @Y11recruiting | Class of 2021 MAC Recruiting: Commits | 2020 MACtion Transfer Portal Updates