Discover more from The Ypsilanti Eleven
Ypsilanti's college football newsletter.
#GangGreenXX: EMU's highest-rated signing class yet
EMU finished up its signing class of 32 total players, which includes the program's highest average-player rating ever, and the most 3-star recruits ever.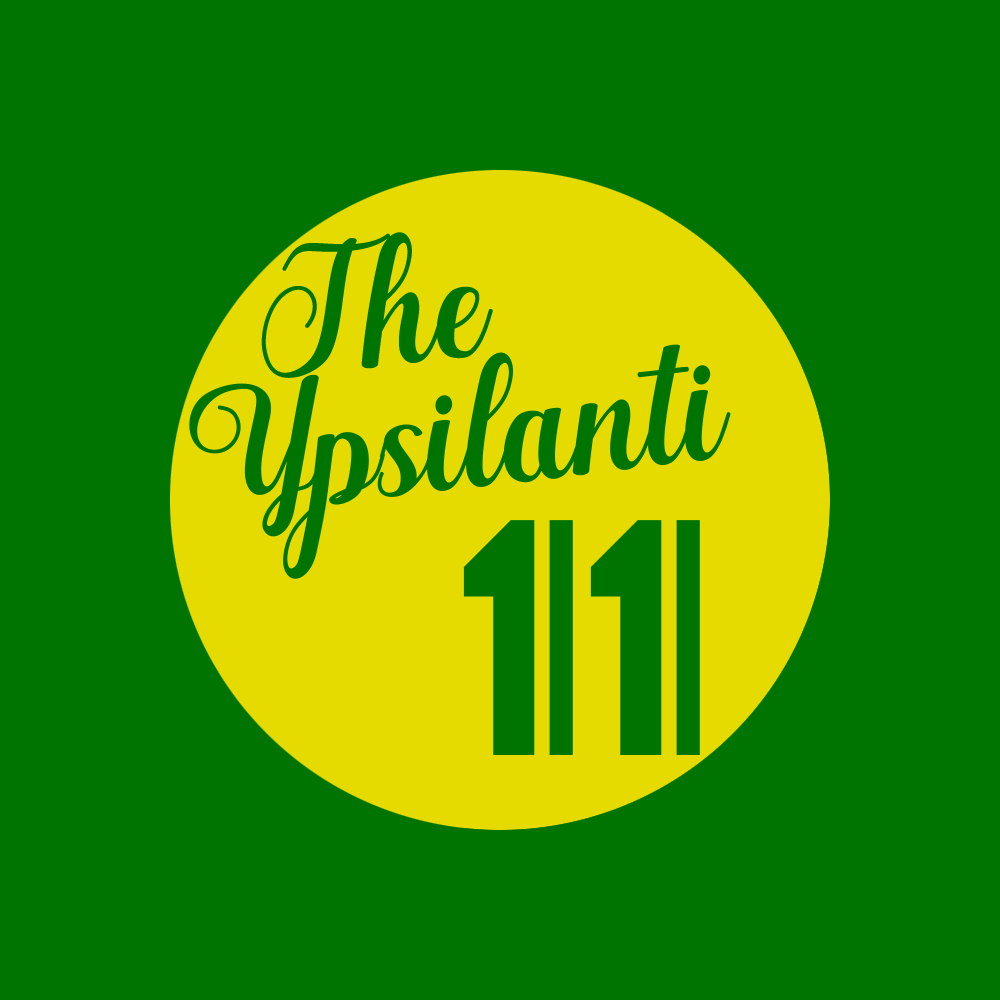 Welcome to The Ypsilanti Eleven on a beautiful signing day. We're a few years into the Early Signing Period era and schools/fans everywhere still have no idea how to all stick the same phrases when talking about these days.
Whether you want to crown yesterday as National Signing Day or not is up to you, but 11 new Eastern Michigan Eagles were officially celebrated into the program.
By 247sports.com, EMU's signing class received an average player rating of 0.8040 — the highest in school history. EMU's signing class of 32 players (16 three-stars) is ranked seventh in the Mid-American Conference, 114th nationally.
#GangGreenXX
Eleven new faces joined the team Wednesday either on scholarship (4) or as walk-ons (7), bringing the signing class up to 32 total players.
I've talked about how EMU likes to go to California and find helpful junior college receivers, and C.J. Parks is the highest-rated of them all. By 247sports, Parks is actually the second-highest rated recruit to ever commit to Eastern. Parks, a 3-star receiver, has a composite score of 0.8600, just behind Brogan Roback (class of 2013) at 0.8662.
Also on scholarship: three-star defensive end Mikah Coleman, long snapper Peyton Knight, and punter Adam Heston.
Signing class of 2020
Notes: Player additions announced Wednesday in bold. Players with '$$' next to their names joined the team last year. Players with '++' are preferred walk-ons.
QB, Chris Helbig (Gr.-Sr.) — Thornton, Colo. / Holy Family HS, Southern Utah

QB, Baron May (Fr.) — New Philadelphia, Ohio / New Philadelphia HS

RB, Trey Bess (Fr.) — McRae, Ga. / Telfair County HS

RB, D.J. Smith (Fr.) — Dallas, Texas / Frisco Lone Star HS

WR, Jacob Barrett (Fr.) — Council Hill, Okla. / Checotah HS

++ WR, Jent Joseph — New Philadelphia, Ohio / New Philadelphia HS

WR, Kaiden Keefe (Fr.) — Highlands Ranch, Colo. / Valor Christian HS

++ WR, Kolton Malinczak — Saline, Mich. / Saline HS

WR, C.J. Parks (Jr.) — Santa Ana, Calif. / Mater Dei HS, Cerritos College

++ WR, Bryce Sloan — Aurora, Colo. / Regis Resuit HS

WR, Rico Small (Fr.) — Willoughby, Ohio / Willoughby South HS

WR, Xavier Smith (Fr.) — Detroit, Mich. / River Rouge HS

++ WR, Zach Walling — Toledo, Ohio / Whitmer HS

++ TE, Evan Furtney (Fr.) — Milan, Mich. / Milan HS

TE, Jere Getzinger (Fr.) — West Branch, Mich. / Ogemaw Heights HS

TE, Zach Hartsfield (Jr.) — Bakersfield, Calif. / Centennial HS, Bakersfield College

OL, Jason Eaton (Fr.) — Clarksville, Tenn. / Clarksville HS

++ OL, Evan Egan (Fr.) —Durand, Mich. / Durand HS

++ OL, Daniel Greene (Fr.) — Goodrich, Mich. / Goodrich HS

OL, Mickey Rewolinski (Fr.) — Caledonia, Wisc. / Union Grove HS

OL, P.J. Ross (Fr.) — Chicago, Ill. / Hope Academy, John Hope College

DL, Mikah Coleman — Reynoldsburg, Ohio / Reynoldsburg HS

DL, D.J. Jackson (Jr.) — Atlanta, Ga. / Hapeville Charter HS, Hutchinson C.C.

$$ DL, Anthony Ransey (Sr.) — Fitzgerald, Ga. / Fitzgerald HS, Hutchinson C.C.

LB, Brycen Huddleston (Fr.) — Ft. Thomas, Ky. / Highlands HS

$$ LB, Tariq Speights (Jr.) — Valencia, Calif. / Valencia HS, College of the Canyons

DB, David Carter Jr. (Fr.) — Ecorse, Mich. / River Rouge HS

DB, Tristen Hines (Fr.) — Milan, Mich. / Milan HS

DB, Myles McNeal (Fr.) — Pontiac, Mich. / Grand Blanc HS

$$ S, T.J. Peavy (R-Fr.) — Fayetteville, Ga. / Sandy Creek HS, Air Force

P, Adam Heston (Fr.) — Highland, N.J. / St. Augustine Prep

LS, Peyton Knight — Indianapolis, Ind. / Indianapolis Lutheran HS
One more note: Dimitri Douglas (R-So.) will have his name appear in the 2021 signing class. Douglas transferred from Michigan State this offseason.
Rankings: Best it's ever been
Creighton's seventh signing day at Eastern Michigan, by 247sports' rankings, was his best. Not only was the average player rating of 0.8040 the highest in EMU's history, but tangentially, another recruiting record was set in the Creighton era.
There was a new school record of eight three-star kids signed in 2018, then broke that record last year with 10, and then broke it a third time in a row with 16 — that's half of the signing class.
Those three-star recruits: RB D.J. Smith, WR C.J. Parks, WR Rico Small, OL Jason Eaton, CB David Carter, OL Mickey Rewolinski, QB Baron May, CB Myles McNeal, WR Jacob Barrett, LB Brycen Huddleston, CB Tristen Hines, WR Xavier Smith, DE Mikah Coleman, RB Trey Bess, WR Kaiden Keefe, and DT D.J. Jackson.

Information via 247sports.com
Going by EMU's all-time commits list on 247sports, Parks is the No. 2 recruit in EMU history and running back D.J. Smith, who signed in December, is EMU's No. 8 recruit all-time with a score of 0.8426. Of the top 10 players featured on the list, two signed this year, one signed last year (John Branham), and another signed in 2017 (Jairus Grissom).
In 2013, Ron English's final signing period as EMU's coach, he signed the program's No. 1 recruit QB Roback (0.8662) and No. 7 recruit DB Jaleel Canty (0.8438), but only one other three-star in OL Dwayne Brown. At the time, it was the No. 8 signing class in the MAC, 113th nationally, and had an average player rating of 0.7649.
FWIW, Douglas' ranking out of HS higher than Roback's
Dimitri Douglas, an offensive lineman who transferred from Michigan State to EMU right after the Quick Lane Bowl, actually has a high enough recruiting rating from high school that should put him atop EMU's all-time commits list (3-star, 0.8688).
Put a pin in this for later. This change will probably be made in time for next year's signing class to be all up in your newsfeeds.
Final thoughts
The C.J. Parks signing, specifically, should be most intriguing for EMU fans. It's a position that needed new talent on the fly, and Parks should come in and help out whichever quarterback gets to throw his way. The four freshman receivers will all get a chance to play right away too, but if none of them truly stand out, Creighton will probably still figure out a way to get some of them their four games in a redshirt season.
I expect most of the freshmen to wear redshirts, but that's not surprising to anybody. Especially since players can play up to four games and still wear a redshirt that year — that's something Creighton and his staff will use next year as much as possible. Last year, 14 players appeared in between one and four games to redshirt into the 2020 season (freshmen & underclassmen).
The official roster says EMU has 48 freshmen-eligible players, which seems like a huge number. Remember, that list includes walk-ons, players who wore redshirts last year and more to wear them this year. Still, it's a different feel from previous classes when Creighton and his staff would go to junior colleges and search for more than just three transfers from JUCO ranks this year — WR Parks, DT Jackson, and TE Zach Hartsfield. For reference, eight former JUCO transfers either graduated or left EMU this offseason.
Spring game: April 11
EMU announced the bookend dates for its spring season.
The team's first spring practice is on Tues., March 10, then will have its spring game on Saturday, April 11. The spring includes 15 total team practices spread through four weeks of competition.
I guess that means it's time to start drafting out some depth charts.
---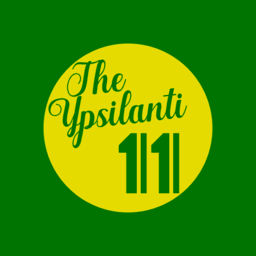 Twitter: @ARAlvarado13 | Song of the day: "Lumberjack Match" -CZARFACE | Sign up for updates below!