Discover more from The Ypsilanti Eleven
Ypsilanti's college football newsletter.
EMU Notes: Staff & recruiting updates, 2 former Eagles in XFL
Co-Recruiting Coordinator Todd Frakes no longer at EMU; Eagles find another promising JUCO receiver out West.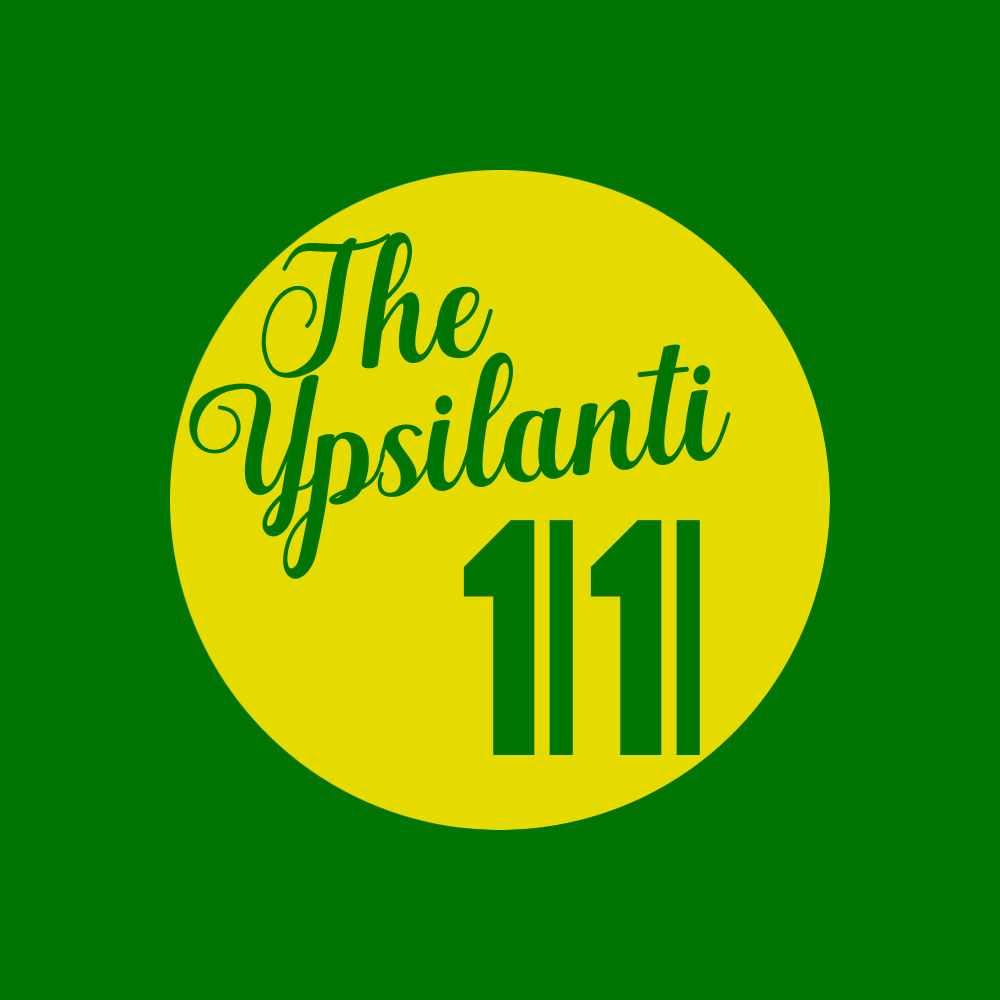 Happy Saturday and welcome back to The Ypsilanti Eleven!
I've got a lot of Eastern Michigan football notes to get through, but first we need to wonder whether or not a former Eagle will play in the biggest football game of the year.
Tomorrow's Super Bowl Sunday, and Andrew Wylie's hometown of Hemlock is excited for it. Wylie wasn't expected to be a starting lineman for Pat Mahomes and the Kansas City Chiefs when he went undrafted out of EMU in 2017, but tomorrow he could be the first EMU grad to play in the Super Bowl since 2010 with T.J. Lang and Charlie Batch for the Green Bay Packers and Pittsburgh Steelers, respectively.
Wylie's been battling an ankle injury that has sidelined him since mid-December and is still a question mark for tomorrow.
Whether he plays or not, Wylie's set to be the 14th former Eastern Michigan player to make it to the Super Bowl. Should the Chiefs beat San Francisco, then it'll be the 10th time a former Eagle is on the winning side.
I don't partake in watching the NFL much, but if there's a chance that a former Eagle will be playing in the Super Bowl, then I guess I can't not watch it. If you're reading this, then I've already started thinking of what the booze and unhealthy foods plan will be.
(Knowing me, it'll end up being fried chicken and Founders' Solid Gold.)
Coaching staff updates
Frakes out, Nunez lone recruiting coordinator
Another longtime assistant has left the program. Former co-recruiting coordinator and safeties coach Todd Frakes is now off the official roster.
Frakes came to Eastern Michigan in 2014, part of Chris Creighton's first coaching staff at EMU, and was the team's secondary coach and recruiting coordinator after holding the same titles under Creighton at Drake the two seasons before.
Over the years, Frakes has helped coach up All-MAC safeties in Brody Hoying and Vince Calhoun, both earning All-MAC honors in each of the last three seasons.
Jay Nunez, who shared co-recruiting coordinator duties with Frakes in 2018 and '19, and is now listed as the team's full-time special teams coordinator and recruiting coordinator.
Nunez will be entering his fourth year at EMU after working with Southern Illinois and Minnesota. Nunez has been EMU's special teams coordinator this entire time, spent 2017 coaching the tight ends, then began focusing more on recruiting in 2018 and '19.
RB Turner's working quality control
Former running back Breck Turner graduated from the team last year and already found a new spot on the roster.
Turner's listed on the support staff as recruiting quality control.
Out of high school in 2015, Turner (Norwalk, Ohio / Norwalk HS) was good enough to go to his choice select MAC schools, and even got the attention of some Power 5 schools as a prospect. He joined EMU, wore a redshirt his first year, and had 806 rushing yards on 189 carries over the next four years.
Recruiting: 2020 WRs C.J. Parks, Bryce Sloan commit
Eastern fans should be excited about its new wide receiver commit. C.J. Parks announced that he'll be signing with EMU. Back when he was a senior in high school, the plan was to attend UCLA. He, a former 3-star receiver from Santa Ana, Cali. (Mater Dei HS), didn't sign with the Bruins out of high school, but spent two years at nearby Cerritos College. Even though Boston College, Howard, Illinois, Iowa State, Maine, Nevada, and Rutgers (among others) offered Parks in high school, EMU was the first and only offer Parks out of junior college on Saturday. He wanted to play P5 football in the Pac-12, but now he's in the Mid-American Conference.
Parks (Jr.) will sign next week and be one of five new wide receivers to join the team this summer on scholarship, along with four incoming freshmen: Jacob Barrett, Kaiden Keefe, Rico Small, and Xavier Smith.
Parks' commitment came after five high schoolers accepted preferred walk-on spots with EMU.
Then there was a sixth.
Bryce Sloan accepted a walk-on spot with EMU Thursday (Aurora, Co. / Regis Jesuit HS), so there's actually going to be six walk-on receivers to join the team this year. EMU had 10 receivers graduate or leave, and now 11 more are set to join.
Pipeline lifeline: Finding hands out West
This isn't the first or second or third or fourth or fifth or even the sixth or seventh time Chris Creighton has taken on a junior college receiver from California.
Here's a list of every Californian tight end and wide receiver that EMU has brought via the JUCO route in the Creighton era:
2015
TE, Cody Tuttle — Newbury Park, Calif. / Westlake HS, Nevada, Moorpark College

TE, Sam Browning — Escondido, Calif. / Escondido HS, Palomar C.C.
2016
WR, Sergio Bailey — San Diego, Calif. / Olympian HS, Grossmont College

WR, Jaron Johnson — Moreno Valley, Calif. / Rancho Verde HS, Mt. San Jacinto College

WR, Johnnie Niupalau — San Mateo, Calif. / San Mateo HS, College of San Mateo

WR, Antoine Porter — San Francisco, Calif. / Mission HS, City College of San Francisco
2018
WR, Arthur Jackson III — Oakland, Calif. / Wood HS, American River College

WR, Line Latu — San Mateo, Calif. / San Mateo HS, College of San Mateo

WR, Michael Thompson — Stockton, Calif. / Stagg HS, Modesto College
Parks is the eighth JUCO WR taken on by EMU during Creighton's tenure, and if recent history has anything to say about this, it's that this move should pay off.
Four years ago, Sergio Bailey was the main guy and ended up having a great career with the Eagles. Over two years, he caught 114 passes for 1,754 yards and had 16 touchdowns, including a game-winner over Central Michigan. Two years ago, the main guy was Arthur Jackson. His two-year career: 92 catches, 1,324 yards, 12 TD.
Stats don't always translate from one league to another, but Parks had a strong football career with Cerritos. Over his two years in JUCO (21 games), Parks had 94 catches for 1,336 yards, scored 14 times and averaged 4.5 receptions per game.
Parks will come into the program to compete right away to replace of the graduated starters. I'll do extensive previews later, but I doubt EMU got a JUCO receiver to develop him right away. He's got a redshirt year to give, but so did Bailey. So did Jackson.
Two new 2021 offers
EMU's offered two more HS juniors this week, both linebackers out of Pennsylvania and Georgia. Click here to see more players offered by Eastern.
With the offers to Corban Hondru and Nicholas Hunter, EMU has offered 33 defensive-sided juniors, 11 at linebacker.
XFL: Sergio Bailey & Ike Spearman on rosters
The XFL announced the rosters for all eight of its teams on Monday and only two former Eagles made the official cut.
Former linebacker Ike Spearman was Phase 5 draft pick by the Tampa Bay Vipers and made the team's official roster.
Spearman's time with EMU began in 2012 with Ron English as the team's head coach, and was the defense's leading tackler in 2013 with 82. After suffering a leg injury and starting nine games in 2016, Spearman's pro career hasn't taken off other than trying out for NFL practice squads and playing with the AAF's Birmingham Iron last year.
Spearman, twice an All-MAC selection, will wear #56 for the Vipers.
Former WR Sergio Bailey went undrafted in 2018 and worked mostly with the Tampa Bay Bucs as a rookie, but an ankle injury sidelined him for the year, then was waived by the team in May. He's since opened up a restaurant in his hometown San Diego, and is now going to try and show scouts that he's healthy and good enough to play on a bigger stage.
Bailey was a third-team All-MAC receiver in 2016, then received first-team honors in 2017. Bailey will wear #11 for the Seattle Dragons.
Wait, where's Brobie?
Despite being the second quarterback taken in Phase 1 of the XFL Draft by the St. Louis BattleHawks, Brogan Roback didn't make the team's official roster Monday.
Instead, St. Louis will go with quarterbacks Nick Fitzgerald (Mississippi State), Taylor Heinicke (Old Dominion), and Jordan Ta'amu (Ole Miss).
Before the XFL Draft began, all eight teams were pre-assigned a quarterback. Then there was a draft broken up into five phases: skill players (10 rounds), offensive line (10 rounds), defensive fronts (10 rounds), defensive backs (10 rounds), then all leftover players (30 rounds).
Ta'amu was St. Louis' assigned quarterback, so the team took a chance on Roback in the second round in search of a backup.
Roback went undrafted after his 2018 senior year, practiced with the Cleveland Browns where he became a featured fan favorite on HBO's "Hard Knocks", and had a reserve/future contract with the Pittsburgh Steelers last year, but didn't crack either roster.
It's a shame, because I was looking forward to seeing more of this on TV:
---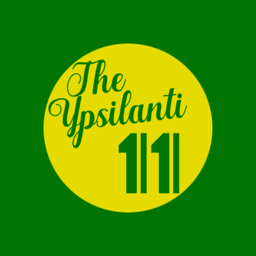 Twitter: @ARAlvarado13 | Song of the day: "Helena" -My Chemical Romance | Sign up for updates below!