EMU News: Brandon Blaney new TE coach
It doesn't look like Creighton was ever pursued for the Michigan State head coaching job either.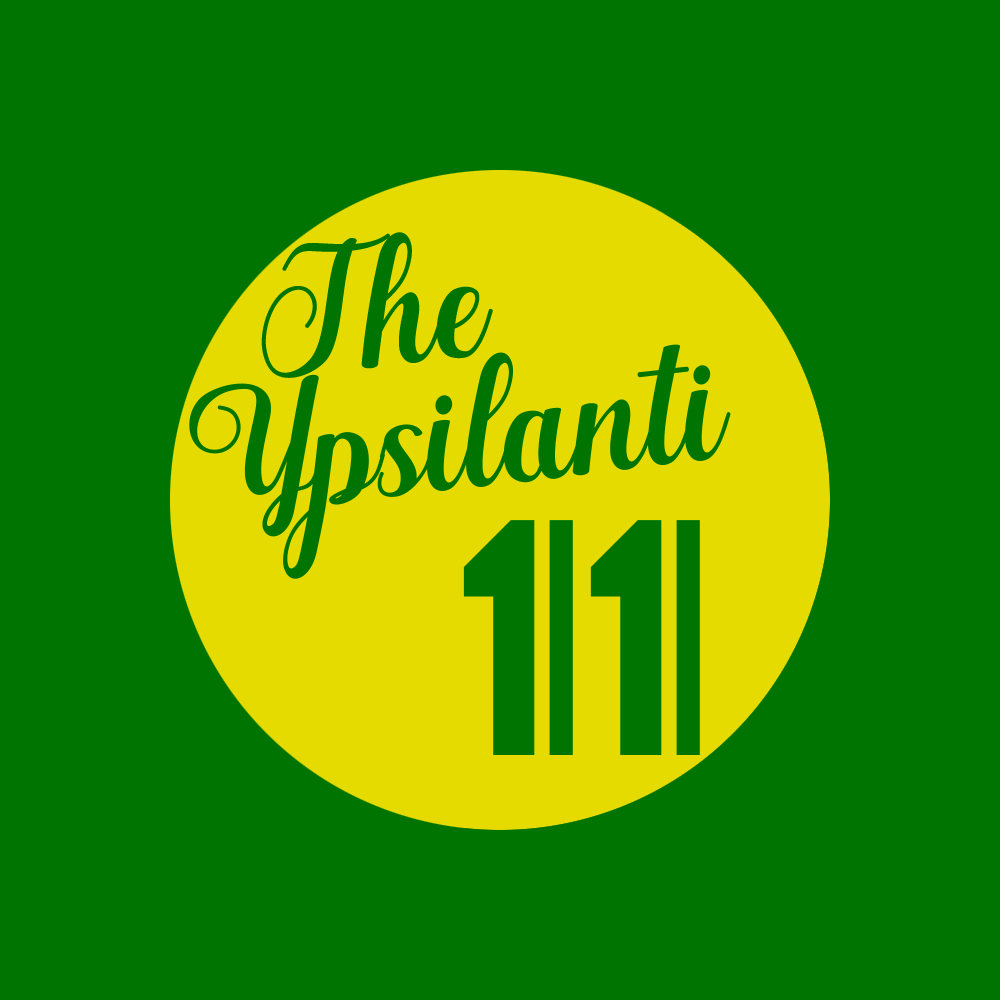 Welcome to The Ypsilanti Eleven, an EMU football-sided newsletter.
It's not officially official yet, but it looks like Eastern Michigan's already made a hire for its new tight ends coach. Today I'll introduce to you Brandon Blaney by looking at his resume. Spoiler: it's pretty impressive.
Also, I have a few closing thoughts on Chris Creighton not being named the head coach at Michigan State. There's no word if Creighton was ever pursued for the job or not, but it was at least got people asking "what if?"
Blaney's a strong hire
Two of the three coaches that have left Eastern Michigan this year have been replaced. The second new coach to join EMU is Brandon Blaney.
Blaney comes to EMU with 17 years of full-time coaching experience and worked for guys like Jim Tressell, Mark Mangino, Bob Stoops, Paul Rhoades, and Jim Harbaugh. Blaney, from Lamar, Mo., is one of the very few guys who made it into full-time college coaching without any college playing experience.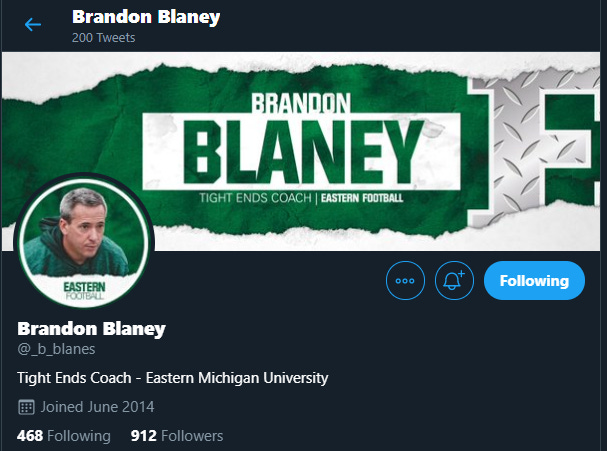 Screenshot of Brandon Blaney's Twitter account, taken 2/13/20.
Most recently, Blaney served as an analyst for Jim Harbaugh at Michigan and spent five of the last 10 years in the NFL. Blaney's first full-time job was to lead the offensive line at Kansas under Mark Mangino at 26, later promoted to recruiting coordinator and tight ends coach, and had three of his Jayhawk players drafted in his eight years there (OT Adrian Jones in 2004, OT Anthony Collins and TE Derek Fine in 2008). Years later, Blaney coached Iowa State's O-line where Paul Rhoads was in his sixth and seventh (final) years, and Mangino was the offensive coordinator.
Blaney didn't play college ball, but was a student assistant for Jim Tressell at Youngstown State from 1995-1998, including a national championship year in 1997. Between playing and full-time coaching, Blaney was a graduate assistant for Bob Stoops in 1999 and 2000 when he was the new head coach at Oklahoma. That coaching roster was stacked too: O.C. Mike Leach, co-defensive coordinators Mike Stoops and Brent Venables, TEs Jonathan Hayes, and WRs Steve Spurrier Jr. were all in attendance for the start of an unforgettable era of college football for those who witnessed it. Blaney spent one more year as a graduate assistant, helping out Tressel's linebackers at Ohio State.
Coaching football is in Blaney's blood. Don't take my word for it, let him be the one to tell you.
Two years ago, he told his hometown paper about how deep (and as far his football coaching roots run:
Blaney comes from a football family.

"Between my grandfather being an assistant coach out in Western Pennsylvania and then Dad coaching for years in the Four-State Area, I'd say it's in my blood," Blaney said. (The Hoplin Globe, Jan., 2018)
And here's a snippet of Kansas' profile on its then newly-hired coach in 2002:
"I never looked at it as hanging in," said the 26-year-old Kansas University offensive line coach, in his first season as a full-time coach. "When you look at something as hanging in, I don't think somebody can be real enthusiastic about what they're doing."

Make no mistake, Blaney is enthusiastic. His father, Chuck, was a high school coach in Ottawa and Blue Valley, among other places before settling into a role as an athletic director in Aliquippa, Pa.

"It's in my blood," Brandon Blaney said.

Playing football, however, wasn't in his genes.

"I worked so hard as a high school player, but God didn't give me a lot of ability," said Blaney, a graduate of Lamar (Mo.) High. "There wasn't a lot of demand for a 190-pound center/nose guard coming out of high school, but I knew that I wanted to be a coach." (Kansas Athletics, 2002)
Blaney's got a lot of experience with a lot of respectable coaches. His role in recruiting was really important for what Kansas was able to accomplish — especially in 2007 — but that's a job that hasn't been asked too much out of him since his years there. I don't think that's really a disadvantage, and I don't think Blaney has to be the guy to take EMU's recruiting to the next level. I do think Blaney's unique experience can still help make improvements to EMU on this front nonetheless.
Blaney's previous jobs
2018-2019- Michigan, Offensive analyst

2015-2017- Tennessee Titans, Defensive assistant

2014-2015- Iowa State, O-line

2011-13- Jacksonville Jaguars, Quality control-Defense, Defensive assistant

2002-2009- Kansas, O-line, recruiting coordinator

2001- Ohio State, Grad. assistant-Linebackers

1999-2000- Oklahoma, Grad. assistant-O-line

1995-1998- Youngstown State, student assistant
EMU still needs safeties coach
Two-thirds of the coaches who left have been replaced, now it's time to see who takes the final job opening.
Blaney successfully replaces outgoing TE coach Rob Reeves, QB coach Mike Piatkowski fills the void left by outgoing OC/QB coach Aaron Keen, and the position left by co-RC/S Todd Frakes is still empty.
Still, most of EMU's coaching staff is figured out with still a month away from spring ball. Not bad.
Mel Tucker, not Chris Creighton, hired at MSU
Chris Creighton was not hired by Michigan State to be its new head coach. There's no indication that Creighton was ever contacted to apply for the job or meet with folks in/around East Lansing. Getting EMU to what it was to what it now certainly deserves a shot at a big job like that, but he doesn't have to get a phone call to be considered.
Even though there were no visible signs of Creighton moving in that direction, the very local job opening left many EMU fans that operate with a ton of anxiety to fear that he'd go to State. Or, if Luke Fickell took the State job, then fans would be worried Creighton could end up in Cincinnati.
Mel Tucker's probably a homerun hire for MSU. There are a lot of other great coaches out there that State could've gotten with the money spent on the situation, which is to say that Creighton wasn't the only, obvious pick here. Tucker's making $3.8 million because he's joined Nick Saban-led staffs three times with a longwhile connection to MSU, has a lot of NFL experience and has won a college national championship in 2002.
What Creighton has done at EMU has been nothing short of humanly impossible to pull off, but Creighton still hasn't won any bowl games or any divisional titles at EMU. Creighton's worth a Power 5 head coaching job, but MSU at some point, internally, must have at least mentioned Creighton's name, but used its resources to interview others instead.
That's not a knock on Creighton, because the locals know about EMU. The locals know what Creighton's accomplishments in green and white look like, and many State grads and fans wanted this to happen.
But the job opening at least got people talking about Creighton and Eastern. People have noticed the strides made in Ypsilanti. They apparently haven't been big enough to get Creighton to East Lansing, but the improvements in and around the program aren't going unnoticed.
---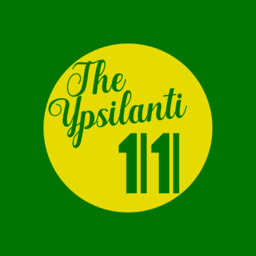 Twitter: @ARAlvarado13 | Song of the day: "Let's Stay Together" -Al Green | Sign up for updates below!