Discover more from The Ypsilanti Eleven
Ypsilanti's college football newsletter.
EMU games at Kentucky, Missouri nixed by SEC's conference-only 2020 schedule
Almost all of the Power 5 has gone to conference-only schedules for 2020, and MAC teams needed those paychecks.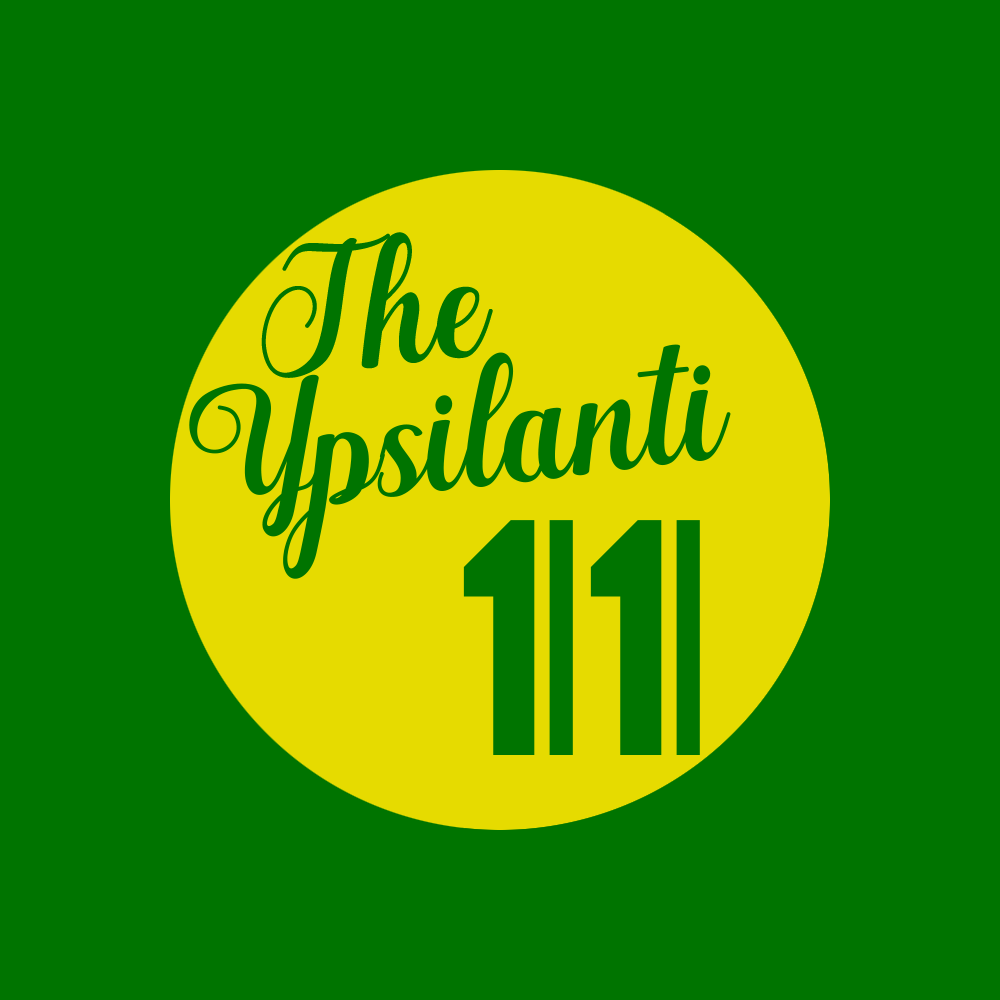 SEC moves to conference-only games in 2020
Is anybody really surprised? Honestly?
The Southeastern Conference has followed suit with the rest of the Power 5 leagues that have previously done the same thing; the SEC will have its schools play conference-only games, as voted on by the league's council of presidents and chancellors. Football in the SEC, which has its own center of gravity, will begin Sept. 26 — a normal year's Week 4.
For Eastern Michigan, that means no more road trip to Lexington, Ky. to open up the season on a Thursday, which was already moved out of its original Saturday spot to accommodate the postponed Kentucky Derby on Sept. 5. That also means no trip to Missouri on the 26th. There are still two out-of-conference games EMU has on the schedule (vs. Coastal Carolina and at Army), but time will probably tell us a different story.
EMU athletic director Scott Wetherbee released the following statement following the SEC's decision Thursday:
"We are aware of scheduling decisions announced today by the Southeastern Conference. We are disappointed for our student-athletes, coaches, and fans that were looking forward to making the trip to Kentucky and Missouri for our non-conference football games. We continue to monitor the ever-changing collegiate landscape and will continue to consult with the Mid-American Conference regarding the 2020 schedule."
The Kentucky game was supposed to be the third matchup between the two schools since 2017, all at Kroger Field. The original contract in 2015, under former athletic director Heather Lyke, had EMU playing at Kentucky in 2017 and 2020, and at Rynearson Stadium in 2019. Obviously, plans changed and EMU requested to be the road team every time, which brought the guaranteed pay for the 2019 game to $800,000, and the payout for this year's matchup to $350,000.
Also in 2015, EMU and Missouri agreed to play each other in Missouri in the 2016 and 2020 seasons. When Lyke was hired in, she didn't like the previous game contract EMU had to play Michigan State in those seasons. EMU would play at Michigan State in 2016, then MSU at EMU in 2020, but Lyke got both teams to pull out of an unfair contract (no guaranteed money in 2016) and replaced the two openings with road trips to SEC country (does Missouri actually count as SEC country?). The 2016 game brought in $1.3 million for EMU, and this year's game was worth $1.1 million.
What else have other leagues done?
The Ivy League's decision to not have any athletics until after the fall was lamented for being so focused on the health of its representing athletes. The Ivy Leauge doesn't have to worry about being in lockstep with whatever TV executives feel like doing, which sparked a big question leading up to the decision: would the Ivy League's delay in sports make the Power 5 leagues react in any way?
One day later, the Big Ten announced that its schools will have conference-only schedules in 2020. The move gutted seven MAC schools of 11 total games this year, and a lot of not-so-guaranteed money. The ACC inherited Notre Dame for 2020, and their schools agreed to play just one non-conference game each this year. Yesterday, Pac-12 schools finalized a plan to play only 10 intra-league games this year. Six FCS leagues have also opted out of playing in the fall, and there isn't a MAC school unimpacted by all of this — probably by a lot more than they expected to maybe a month ago.
The Big XII hasn't made any changes to the 2020 season yet, but it is still actively trying to figure out how it'll best screw Group of 5 leagues so no worries there.
Of the 48 non-conference games originally scheduled for MAC teams in 2020, 24 have been officially canceled and five are up in the air with the ACC's plan.
Status of out-of-conference MAC games
Akron
NO CHANGE: vs. Youngstown State

NO CHANGE: at New Mexico State

TBD: at Clemson

NO CHANGE: vs. UMass
Ball State
CANCELED: vs. Maine

CANCELED, replaced with Iowa State: at Michigan

NO CHANGE: at Iowa State

CANCELED: at Indiana

NO CHANGE: vs. Wyoming
Bowling Green
CANCELED: at Ohio State

CANCELED: vs. Robert Morris

CANCELED: at Illinois

NO CHANGE: vs. Liberty
Buffalo
NO CHANGE: at Kansas State

CANCELED: vs. St. Francis

CANCELED: at Ohio State

NO CHANGE: at Army
Central Michigan
NO CHANGE: vs. San Jose State

CANCELED: at Nebraska

CANCELED: at Northwestern

CANCELED: vs. Bryant
Eastern Michigan
CANCELED: at Kentucky

NO CHANGE: vs. Coastal Carolina

CANCELED: at Missouri

NO CHANGE: at Army
Kent State
CANCELED: at Penn State

NO CHANGE: vs. Kennesaw State

CANCELED: at Kentucky

CANCELED: at Alabama
Miami
TBD: at Pittsburgh

CANCELED: vs. Arkansas-Pine Bluff

NO CHANGE: vs. Cincinnati

NO CHANGE: at Army
Northern Illinois
CANCELED: vs. Rhode Island

CANCELED: at Maryland

CANCELED: at Iowa

NO CHANGE: vs. BYU
Ohio
CANCELED: vs. NC Central

TBD: at Boston College

NO CHANGE: vs. Marshall

NO CHANGE: at Texas State
Toledo
NO CHANGE: at Tulsa

NO CHANGE: vs. San Diego State

CANCELED: at Michigan State

CANCELED: vs. Central Connecticut State
Western Michigan
CANCELED: vs. Stony Brook

NO CHANGE: at Cincinnati

TBD: at Notre Dame

TBD: vs. Syracuse
Optimism? In this economy?
MAC schools are financially reliant on Power 5 teams hosting non-conference games. MAC schools don't need these road trips to Ohio State or LSU every once in a while, they need these games every year. One year without any Power 5 games on the schedule is one thing, but it's another when multiple streams of revenue have already been hit, and there's no telling what we'll wake up to tomorrow.
Players are speaking out in the SEC and the Pac-12. It's August, players across the country are starting to speak up, and if there was ever a year for the athletes to make the decisions that TV execs won't, this might be it.
Seriously, how many decision-makers had to normalize this thought before the unnamed spokesman said this?
"There are going to be outbreaks," one official told players on the call. (The official didn't identify himself, and the SEC spokesman declined to identify him to The Post.) "We're going to have positive cases on every single team in the SEC. That's a given. And we can't prevent it." (Washington Post)
My optimism for there being any [SAFE AND RESPONSIBLY-COORDINATED] college football played this calendar year is nil, but my optimism for what's going to happen for players' rights has grown so much over the past few months. If I had to bet on it, this next month will change the course of college athletics for rest of time.
---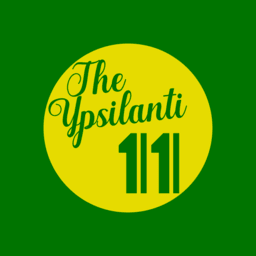 Thank you for reading! | Twitter: @YpsiEleven & @Y11recruiting | Class of 2021 MAC Recruiting Notebook | 2020 MACtion Transfer Portal Updates | Song of the day: "Legend Has It" -Run The Jewels