Discover more from The Ypsilanti Eleven
Ypsilanti's college football newsletter.
All Around the MAC: "Your personal choices are never just your personal choices"
The Toledo Blade found three schools that didn't initially test all of their respective athletes for COVID-19 when they came back for voluntary workouts.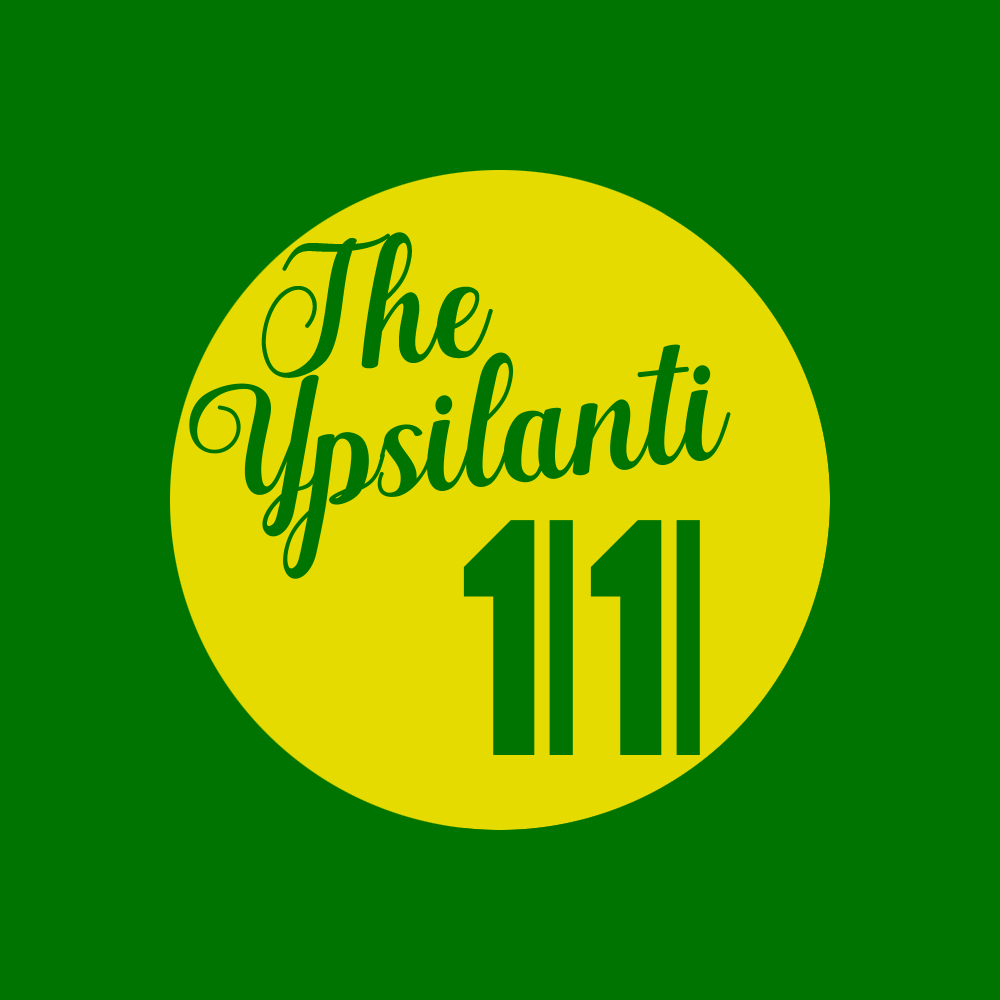 It's almost July and I'm not any more confident in there being a 2020 football season than I was a month ago. If anything, I'm less confident.
I assumed that every school with a Division-I football program would test all of its athletes early and often for Covid-19. Why was I so naive to believe that'd actually happen?
Toledo, Ball State, and Kent State, according to a Toledo Blade survey all tested only its symptomatic athletes that came back to campus for voluntary workouts. Eight other schools have or intend to" test all returning athletes. Akron's athletes start coming back July 6, and the Blade said Akron's plans are still up in the air.
As a self-proclaimed normal person, it's insane to me that testing wasn't at the very top of the list of things to do in order to play sports this year because that was basically the universal understanding of pretending things are still normal during a global health pandemic without a readily-available vaccine to combat the damned thing with. Schools will defer to whatever leadership they feel like, whenever they feel like, and that's good enough for a lot of people. Nobody wants to go broke over coronavirus testing, which means the alternative cost is holding your breath and crossing your fingers for as long as we can pull this thing off.
(Which we won't.)
Dave Briggs of The Blade spoke with an epidemiologist — Zachary Binney at Oxford College of Emory University — whose quotes deserve to be read in full:
Now, to play devil's advocate, I asked one of the experts: Would a college football season really be that unsafe?

To paraphrase one line of fan thinking — and I'm not suggesting most think this way — sure, these are amateur athletes, but they're 18- to 22-year-olds in excellent physical condition. It is extremely unlikely an infected player would be hospitalized. What's the big deal if a batch of largely asymptomatic cases runs through a team?

Well, if you ever wondered what would hit the rawest nerve of an epidemiologist ...

"You're still creating new cases in a global pandemic, so — and you can print this — [expletive] you," Binney said. "That really makes me quite angry.

"There are a few things to worry about here. Even if these players don't get sick at all, you're still creating a vector, another way for the virus to spread, and it could spread to older coaches, older athletic staff, older family members. What if somebody goes home to visit grandma and they didn't know they were sick because they were young and asymptomatic? You're still creating this risk and it's not just for the players. When you deal with an infectious disease, your personal choices are never just your personal choices.

"Also it's important to understand that while most young people seem to recover fine, there is still a lot we don't know about the virus. Even in asymptomatic cases, we're starting to see lung damage and potential other long-term organ damage that didn't make itself known immediately. There's the possibility that these young men and women who are elite athletes in peak physical shape, even a small degradation of that could be career altering. This isn't just, 'Hey, nobody died. No blood, no foul.' It's a lot more complicated than that."
Toledo says it has no known cases so far, but it's still incredibly early. And when things get closer and closer to the season, the door for things to go sideways will always be there for anybody to open. It only took one small group of friends on the Orlando Pride soccer team to get six total players diagnosed with COVID-19, which forced the team to totally withdraw from the NWSL Challenge Cup. How many would it take for one school to say that it can't play college football?
It's really disturbing watching schools try to make college football happen and think that responsible testing plans are less important than saving as much money as possible. There was no readily-available vaccine for COVID-19 back in March when everybody had to quarantine in the first place, and there's still no vaccine for it today. When the season starts in early September (which it won't), we'll be closer to one, but we're not expected to have a vaccine by then. Then there's the whole thing about convincing Americans that vaccines are helpful and necessary, but that's a stupid argument people will have to save until 2021.
If institutions keep looking up to direct leadership for protocols on how to wrongly handle a global health pandemic instead of looking at how other countries around the world have proven how to effectively combat it, then it's a failure on both the leadership and the institution, not just the leadership. Too many leaders are trying to pick between the economical choice and the right choice.
I want to see college football be played this year as badly as anybody, but people are still dying from this thing.
MORE MAC FOOTBALL NOTES
Buffalo at NIU moved to Halloween; still on ESPN2
When the NCAA made its huge push to clear schedules of all college athletics on Nov. 3, Election Day, the MAC had to move its first Tuesday night game: Buffalo at Northern Illinois. In just a week and a half, the MAC announced that the game has moved up to Saturday, Oct. 31, Halloween.
According to the MAC schedule, this league game will still get attention on ESPN2, which doesn't normally happen on Saturdays in October. The other MAC games that night: Ball State at Miami, EMU at WMU, and Toledo at Akron.
Akron: Athletes come back next week
Akron athletes will be able to return to its campus in waves, beginning Monday, July 6. From the Akron Beacon Journal:
No specifics were available, but a UA committee has been working on the protocols necessary to facilitate a restart of sports in the wake of the coronavirus pandemic in the hopes that fall athletics can begin. The final decision rests on approval from the administration.

It doesn't take a leap of logic to guess which program will begin the process. Football, given its TV related revenue, would be the prime candidate to begin the push for which many questions will remain.
Ball State: Mike Neu inks 2-year extension
Ball State finally extended Mike Neu's contract. The former Cardinal quarterback signed an extension to keep him coaching his alma mater through February 2023. Athletic director Beth Goetz made it clear that Neu's job was safe in November with one year remaining on the contract, and last week Neu signed an extension with a base salary of $453,000.
In four years under Neu, Ball State has gone 15-33 overall, 8-24 in Mid-American Conference play. The Cardinals are coming off a 5-7 season (4-4 MAC), the best season in the Neu era. While the football record clearly isn't there, Neu's leadership for that program clearly is. The players rave about the comradery they share because of him, and while the 2019 season wasn't pretty, the Cardinals were a real threat to make the MAC Championship game late in the season.
From The Star Press in November:
"The reality of this year's situation is there's two plays in the last two games that we didn't make that if we make, OK, we're playing to go to Detroit this weekend," redshirt senior linebacker Jacob White said. "It hurts to kind of realize that and definitely hurts to see you're so close, and especially in your last year like myself and all the other seniors. So close. But, it's just not good enough at the end of the day. Coach Neu, on the other hand, he's definitely a father-figure to me and a lot of other guys on this team. We've bought in to everything he's preached and he's been a catalyst in changing the culture for sure. The culture is completely changed."

Senior defensive lineman Chris Crumb would add about the program: "It's closer than anybody would ever know, honestly."

Goetz did tell the Star Press when the Cardinals were 4-4, in an article published November 1, she understood how one could focus on the wins and losses in Neu's tenure. But in addition to how the team is doing in that regard she said then she also looked at how the team responded late on the road in the loss against North Carolina State. She looked at how BSU pulled off the road win against NIU and in her eyes didn't quit in the loss against Ohio.

Goetz looked at the locker room culture, how Neu's players are doing academically, how those players have engaged in the community and more.
Neu's record at his alma mater obviously isn't great, but keeping him is absolutely the right move for the Cardinals. Making Ball State into a continuous threat to make it to Detroit might be the dream situation, but if the school got rid Neu, how many searches would it have to go through to finally get this team back to Ford Field?
With enough perseverance, I think Neu could get his team to Ford Field again, but I don't think Neu can get Ball State to get to the championship game at the rate that NIU used to get there last decade. But I also think Ball State's the kind of FBS school whose realistic ceiling is to have stretches of bowl-eligible seasons. Neu got his Cardinals to reach four wins twice and five wins once over his four years as the head coach, but with the team's slogans of "One At A Time" and "Out The Mud", that program has a much better locker room identity now than it did before Neu took over.
Here's what Neu had to say about the new contract:
"(Goetz) was great about the whole process," Neu said. "She's been more than fair. And so, it's what I expected and certainly wasn't about money or anything like that on my end. Obviously, I know where things stand that way and it's what I expect. Obviously, the goal is to win a championship and we've made lots of progress but the ultimate progress will come when you talk about winning a championship."
Eastern Michigan: 5th year Phelps off roster
Miami: 2025 schedule complete
Wisconsin vs. RedHawks. This will be a Week 1 matchup in the 2025 season, per FBSchedules.com. Miami will get $1.6 million for the game. Hopefully, the game will be a lot closer than the 58-0 blowout at Camp Randall in 2015.
Miami's 2025 non-conference schedule is now complete with road contests at Wisconsin, Cincinnati, and Liberty, and one home game against Missouri.
Northern Illinois: Graduate transfers gone through the portal
Looking at the transfer portal, NIU's been hit pretty badly by the number of guys (read: starters) that left the program. But before I even go down the list of names, I want to note that plenty of these outgoing transfers are going to be graduate transfers with only a year or two to give anyway. And every time a scholarship player from the previous coach's rosters leave, there's one more spot for the new coach to recruit his own types of players in his locker room. Even if the tradeoff means that the immediate talent might be worse off without some of these former All-MAC guys on both sides of the ball, Thomas Hammock's underclassmen get more chances to earn playing time on gamedays.
Graduate transfers of note: TE Mitchell Brinkman to USF, RB Tre Harbison to Charlotte, DLs Jack Heflin and Matt Lorbeck to Iowa, and OL C.J. Perez to Temple.
MACtion, non-football
Robert Morris joins the MAC as a partial member. The RMU women's lacrosse team will join the MAC next season after it left the Northeast Conference last week. Story via TribLive:
The Colonials will join the Mid-American Conference beginning in 2020-21 after the school left the Northeast Conference last week. RMU officials are still searching for a conference for men's lacrosse team.

The women will join Akron, Central Michigan and Kent State from the MAC and Detroit-Mercy and Youngstown State from the Horizon League in the Mid-American for women's lacrosse. Eastern Michigan is adding women's lacrosse in 2021-2022.
---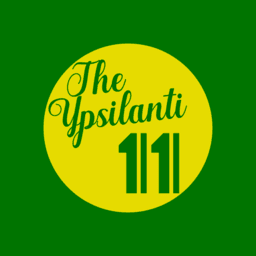 Thank you for reading! | Twitter: @YpsiEleven & @Y11recruiting | Class of 2021 MAC Recruiting Notebook | 2020 MACtion Transfer Portal Updates | Song of the day: "untitled 05" -Kendrick Lamar