Discover more from The Ypsilanti Eleven
Ypsilanti's college football newsletter.
After All That, MAC Football is Coming Back
The MAC was the first FBS league to pivot to spring football. A month and a half later, the MAC presidents voted to reverse their original decision.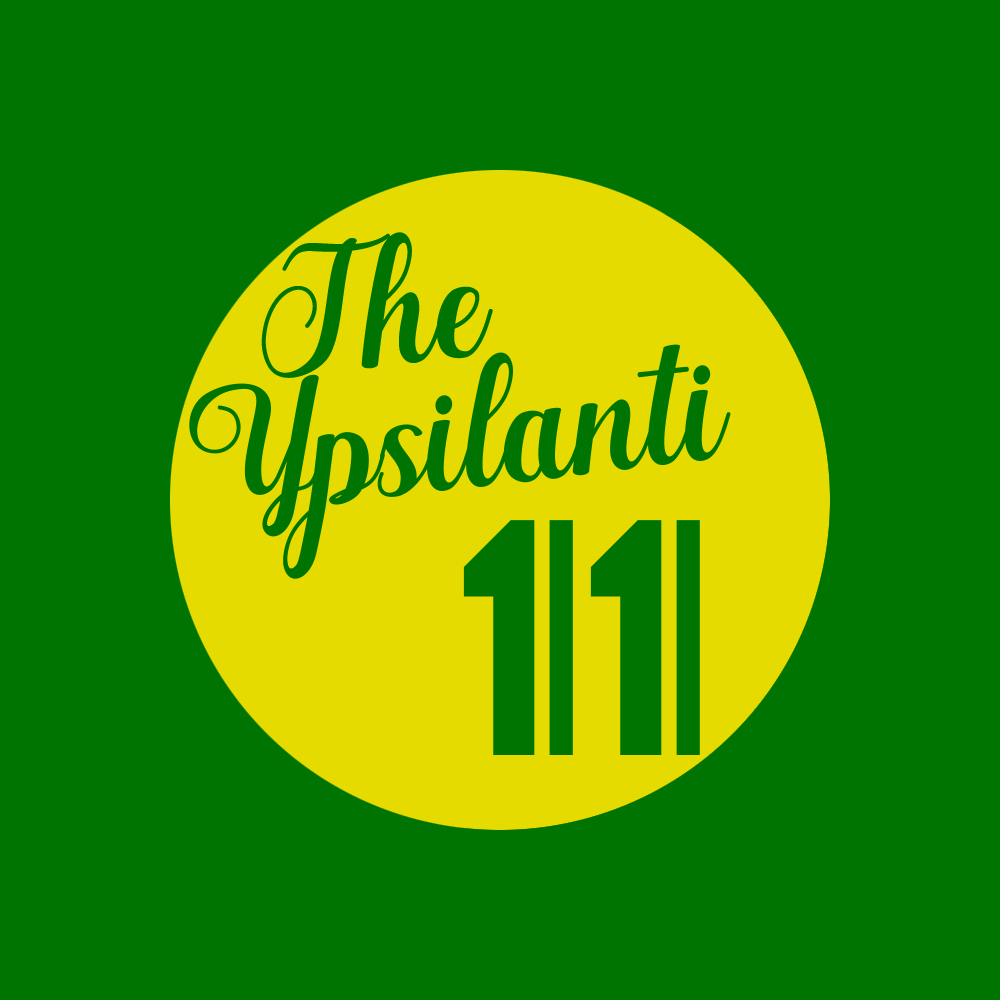 Welcome to The Ypsilanti Eleven! And welcome back to the preseason for that matter, because there's football to be played in just over a month! Not going to lie, I definitely did not see this turnaround coming.
In 37 days, we'll get to do something we didn't expect to do a month and a half ago: watch some midweek MACtion.
"I am pleased to inform our student-athletes, coaches, and fans, that the Mid-American Conference will resume the fall football season," Mid-American Commissioner Jon Steinbrecher said Friday after the league's presidents unanimously voted to resume play. "Our decisions, in August and again today, have been guided by an overriding concern for the well-being of the student-athletes, institutions, and the community at large. Our medical advisory group, presidents, directors of athletics, and others, have worked hard to develop a plan that provides the opportunity for student-athletes to compete."
On August 8, the Mid-American Conference presidents unanimously voted against playing football this calendar year, and was the first FBS league to shift its focus to having a spring season instead. The Ivy League was the first college conference to make this type of move, and it was followed-up with more leagues to do the same.
The question many wondered: Would the MAC's decision lead to more FBS leagues to follow suit?
For a moment, that seemed to be the case. And then it wasn't.
The Big Ten, Pac-12, and Mountain West all shifted their attentions away from the fall to the spring, but the other six leagues continued on with their fall commitments even though only one active team got all 15 of its spring practices in (not to mention the amount of practice time everybody missed over the summer). There have been mixed feelings across the country about how college football should respond to the coronavirus, but the one notion that could not be ignored was the push to resume play from the players' side.
Athletes this year have noticed their voices touch on important issues to create serious (sometimes immediate) change in what they want to see out of the world. Speaking specifically to playing through this health pandemic, Pac-12 players made it known to their coaches and league representatives that consistency in testing between competing teams is important to them (among other things). Clemson quarterback Trevor Lawrence started the national #WeWantToPlay campaign, showing confidence in the institutions that offer consistent tests to its athletes, and believe that playing college football provides the privilege of being around (usually more healthy) peers with everybody taking multiple tests taken per week.
MAC athletes have raised their voices through everything too. Recently, Steinbrecher spoke with Eastern Michigan's Tariq Speights and Akron's Kavari Adams about the league's protocols to protect the athletes (et al.) from the virus, eligibility, and social issues. That meeting came days after the MAC's original decision to focus on a spring season, but many more were about to enter the chat.
Incredibly affordable, rapid-response testing became a new opportunity for schools to take advantage of and is why the Big Ten, Pac-12, and Mountain West all decided to come back for the fall. Representing the only FBS league still on the sidelines, players and coaches published messages on their social media accounts of reasons why their teams believe they should be able to play this fall. Many, many individual players and coaches shared this graphic: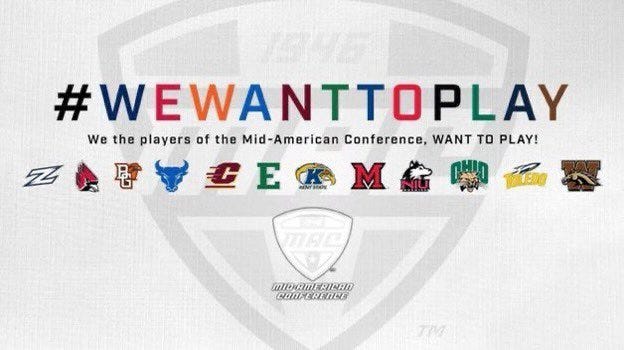 The MAC was patient with its decision, and on Sept. 25, the MAC's presidents finally voted 12-0 to have a shortened fall football season in 2020.
"This was made possible by the ability to obtain rapid "point of care" testing," said Dr. Roger Kruse, MD/FAAFB/FACSM, head physician of Toledo and chair of the Medical Advisory Group in Friday's statement. "We will test four times a week to assure player safety. This protocol was unanimously approved by the MAC Medical Advisory Group and we feel confident of a safe return."
Said EMU president James Smith in the school's statement Friday, "The Conference was among the first to say no to fall sports – and now we are among the last to say yes to the return, on a very limited basis, of fall football. I have been very cautious throughout our discussions with the Conference presidents, which have included extensive guidance from medical experts. A key factor throughout my considerations was the availability of effective and frequent testing. The plan for every football student-athlete to be tested every 48 hours provides a level of reassurance that we will be able to minimize, while not eliminating, the risk of exposure to COVID-19. The totality of the safety measures we have in place, exhibited extensively by our medical experts, coaching staff and student-athletes throughout the summer and now into the fall, will ensure the safest possible experience."
"I'm so fired up that the Mid-American Conference has developed a plan to allow our guys the opportunity to safely play the game they love," EMU head coach Chris Creighton added in the team statement. "We've been preparing to compete for a MAC Championship since December 27. Our focus has been readiness for kickoff, whenever that day finally arrived. I'm very thankful that our players will have a chance to play a 2020 season."
The 2020 season will be shortened to just six intraleague games for MAC teams. Everybody will play all five divisional games plus one crossover matchup. The season will begin on Wednesday, Nov. 4 — the day after Election Day. The MAC Championship Game will still be held at Ford Field in Detroit, either on Friday, Dec. 18 or Saturday, Dec. 19.
There will be no tailgating or attendance for these games. Participation from the marching band, dance team, cheer team, and spirit squads at football games "will be guided by Conference protocols at institutional discretion consistent with public health guidance."
---