Discover more from The Ypsilanti Eleven
Ypsilanti's college football newsletter.
2020 NFL Draft: Only 2 MAC guys picked; why was it so bad?
Only two MAC players were drafted this year, which is the fewest of the millennium.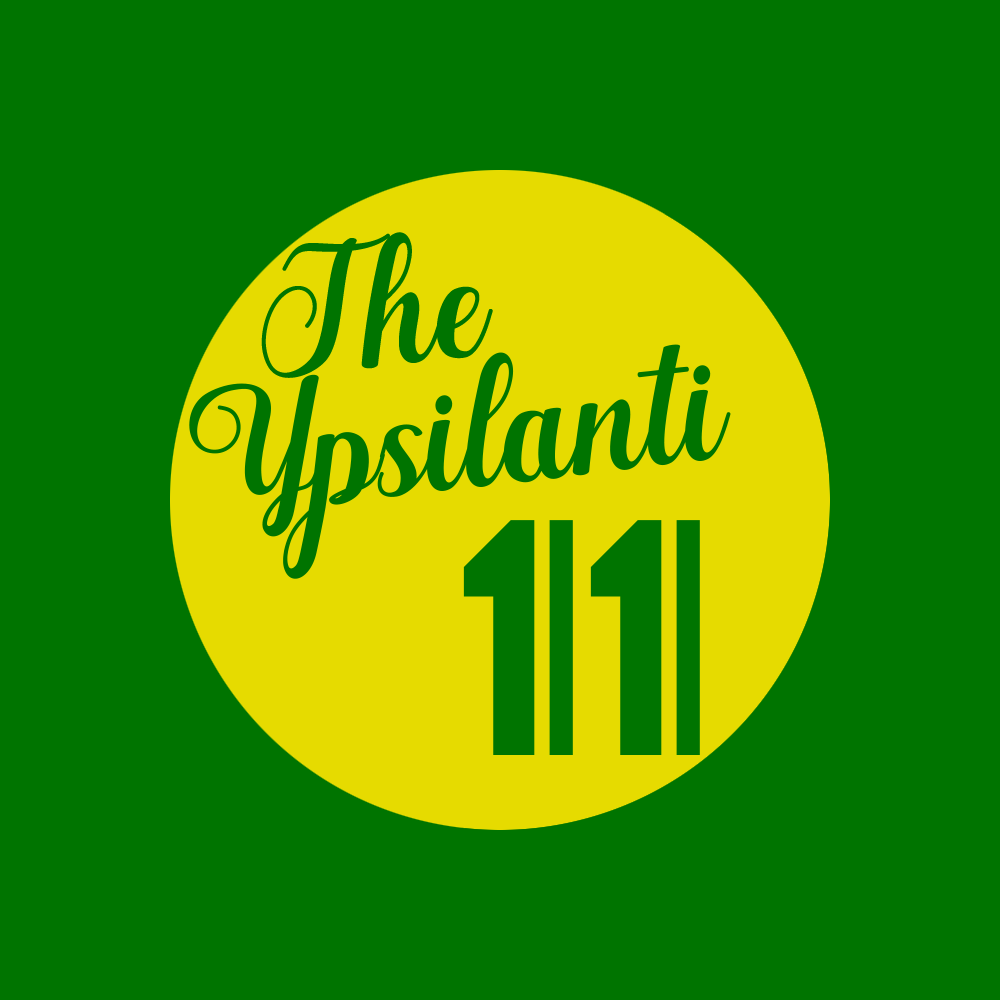 Only two Mid-American Conference players were selected in this year's NFL Draft. Just two. Two is an incredibly small number for an entire league, especially one that's in the FBS. Compared to the rest of the nation, the MAC was the least-represented league in this year's draft.
The American Athletic Conference had 17 players drafted. Ten came from Conference-USA. Another ten came from the Mountain West. Seven players were drafted out of the Sun Belt. Nine non-FBS players were drafted. The first non-scholarship player was off the board before the first MAC player was drafted.
Two, just two. And neither of them were skilled players. Two is the lowest turnout from the MAC since 2011 when the league represented three picks and 2015 when it had four. Saying three in 2011 almost feels like cheating since two of those picks came from Temple, which is now in the American Athletic Conference (and had four picks this year).
Two? That's it? Just two?
It's no secret that the MAC isn't home to many draft picks. "That's just part of the league's charm" is about as good as an attitude as one can have through this weekend's low turnout, but I want to help point you to a couple of very simple reasons why we can tally the entire league's draft selection pool on one hand.
First, let's quickly look at the two guys who did get to hear their names called.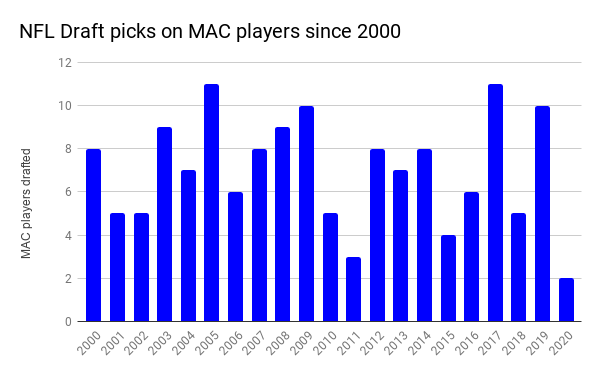 Note: There were nine MAC players drafted in the 2019 NFL Draft proper, but I added one more since Sam Beal's supplemental draft pick in 2018 used up a third-round New York Giants pick in 2019.
2020 NFL Draft: MAC picks & undrafted free agents
OL Danny Pinter (Pick #149, drafted by Indianapolis Colts) — Pinter was the first MAC name called in the draft, and was the longest the MAC went without having a name called in a draft since the 2016 draft with Western Michigan OL Willie Beavers was the league's first pick that year. Pinter came into the program as a tight end, added weight to move to right tackle, and the Colts like him more as a guard. Pinter is the first Ball State player drafted since 2014 when two Cardinals were taken: DE Jonathan Newsome to the Colts (166) and QB Keith Wenning to the Ravens (194).

K Sam Sloman (248, Los Angeles Rams) — Sloman broke the single-season Miami record for most field goals made and attempted his senior year (26 of 30), and was selected by the Rams right before the draft's conclusion. Sloman was the second and final kicker taken in the draft. Sloman is Miami's first draft pick since 2015 when CB Quinten Rollins was a second-round pick (62) by the Packers.
As of this writing, there have been two draft picks and 14 undrafted free agents picked to try their shot in the NFL. So far, WMU has the most players set to work for NFL teams with three, and there are three MAC schools without any (Akron, Bowling Green, Kent State).
I'll be tracking the MAC players' movements as they try to crack NFL rosters for their first chances in 2020. To follow along, click here for my 2020 MAC-to-NFL Player Tracker and be sure to save it to your tabs for future reference.
Six players left early last year
Of the MAC's nine players taken in the 2019 draft, five of them were juniors who left their schools early — Central Michigan's Sean Murphy-Bunting (39th overall, drafted by Tampa Bay), Toledo's Diontae Johnson (66, Pittsburgh), Eastern Michigan's Maxx Crosby (106, Oakland), Northern Illinois' Sutton Smith (175, Pittsburgh), and CMU's Xavier Crawford (195, Texans).
(Tyree Jackson also declared early for last year's draft. He went undrafted and had pro chances with the Buffalo Bills and XFL's D.C. Renegades.)
Of the 64 MAC players drafted since 2011, just seven of them left school after their junior-eligible seasons. Before last year's draft, the last two times a MAC player was drafted after leaving his junior season were WMU's Daniel Braverman in 2016 (230) and Temple's Muhammad Wilkerson in 2011 (30).
It's no secret that the MAC isn't the most represented through the NFL Draft, but of the few who make it, it's usually the guys who came in as two-star or no-star recruits that needed years of development to get to this point. The 2019 draft was an outlier year for the league, and this year's draft might've proved that to be true.
Transfers of note
There were a few "Oh yeah, that guy" moments that MAC fans might've had during and after the draft. Three former MAC players who transferred elsewhere were taken in the draft, including two who left for their respective graduate seasons.
DE Mike Danna (177, Kansas City Chiefs) — Weeks after Jim McElwain was introduced to the team, Danna transferred out of CMU for his final season. He ended up at Michigan where he played in all 13 games and recorded 38 tackles (three for loss).

RB James Gilbert (Undrafted Free Agent signee, LA Rams) — After running for 2,806 yards for Ball State, Gilbert spent his graduate season with Kansas State and was the team's leading rusher (141 att., 737 yards, 6 TD).

TE Tyler Mabry (UDFA, Seattle Seahawks) — Mabry was another starting offensive player to leave Buffalo after the near-championship season in 2018. The tight end transferred to Maryland, caught 13 passes for 155 yards and scored thrice. He started every game for the Terps.

QB James Morgan (125, New York Jets) — Morgan was the first former MAC player off the board in this draft. Morgan transferred from Bowling Green to Florida International after the 2017 season, then threw 40 touchdown passes over the last two years.

QB Riley Neal (UDFA, Denver Broncos) — Neal was Ball State's starting quarterback, but left for Vanderbilt to finish his final college season. Wasn't a great season (nine touchdown passes in 11 games) but he's still got a shot in the NFL.

WR K.J. Osborn (176, Minnesota Vikings) — Osborn caught 96 catches for 1,490 yards and 12 TD when he played for Buffalo, then caught 50 passes for 547 yards in his one season with Miami-FL.
Between former MAC guys that transferred and were drafted this year and guys who left early to be drafted in 2019, the MAC's missing out on claiming eight draft picks for the 2020 cycle. This is still not nearly as good as what LSU or Ohio State or Alabama or Michigan had in terms of total draft picks, but it does help explain where some of the talent went.
And, simply, talent evaluators just didn't like the MAC seniors who stuck around. I don't say that to mean NFL teams scouts have major biases against small-school programs. There's a good chance that most college football players peak in college the same way most high school players peak in high school. I'm not getting paid to say which prospect is better than the others, but these NFL scouts who do or don't sign MAC players are.
EMU Guys: CB McGill & OL Nielsen signed
This is an EMU football-sided newsletter after all. Nobody from EMU was drafted this year, but two players did get to sign pro deals as free agents.
Kevin McGill (UDFA, LA Chargers) — McGill didn't need a redshirt year to make an impact at EMU. Over four years, he recorded 124 tackles and picked off five passes. Pro Football Focus noted that, leading up to the 2019 season, McGill was the league's returning cornerback with the lowest catch rate allowed at 44%, and also didn't allow a touchdown that year.

Steve Nielsen (UDFA, Jacksonville Jaguars) — Nielsen played in 49 games along the Eagle O-line including 25 starts at right tackle as a sophomore and junior, then 13 starts at left tackle his senior year.
Just because guys from Eastern and around the league haven't signed contracts right after the draft, that doesn't mean the professional careers won't still happen. There's still a lot of time for NFL teams to re-evaluate the players they have and still give unsigned free agents a contract or a chance to try out for the team.
The remaining EMU seniors to still be on the lookout for: DE Thad Abram, LB Kobie Beltram, S Vince Calhoun, WR Eddie Daugherty IV, OL Sam Dervil, TE Tre'Shown Fields, WR Line Latu, QB Mike Glass III, S Brody Hoying, WR Arthur Jackson III, WR Mathew Sexton, DE Shawn Simeon, LS Drake Sutton, and RB Shaq Vann.
Again, check back on this sheet for updates.
More notes
Sean Lewis gets some credit in this draft: QB James Morgan, who transferred from Bowling Green to Florida International a few years ago, was drafted in the fourth round. When Lewis was coaching at Bowling Green, he helped recruit Morgan and Scott Miller (a 6th round draft pick last year) to the Falcon team.

San Francisco 49ers made a big trade with the Philadelphia Eagles to receive eventual Hall-of-Famer OL Trent Williams. The reason why: eventual Hall-of-Famer and CMU grad Joe Staley has retired. The retirement means that the longest-tenured 49er is Jimmie Ward, a safety that was drafted from NIU in 2014.
---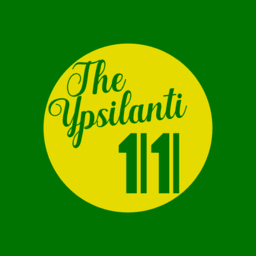 Thank you for reading The Ypsilanti Eleven! | Twitter: @ARAlvarado13 & @Y11recruiting | Song of the day: "Memory" -Sugarcult | Sign up for updates below and join the conversation!