Discover more from The Ypsilanti Eleven
Ypsilanti's college football newsletter.
2020 MAC Football Schedules Released
Eastern Michigan with five home games, two in November, MAC's big rivalry gameday is October 17; Central Michigan vs. Western Michigan to be played in Ford Field.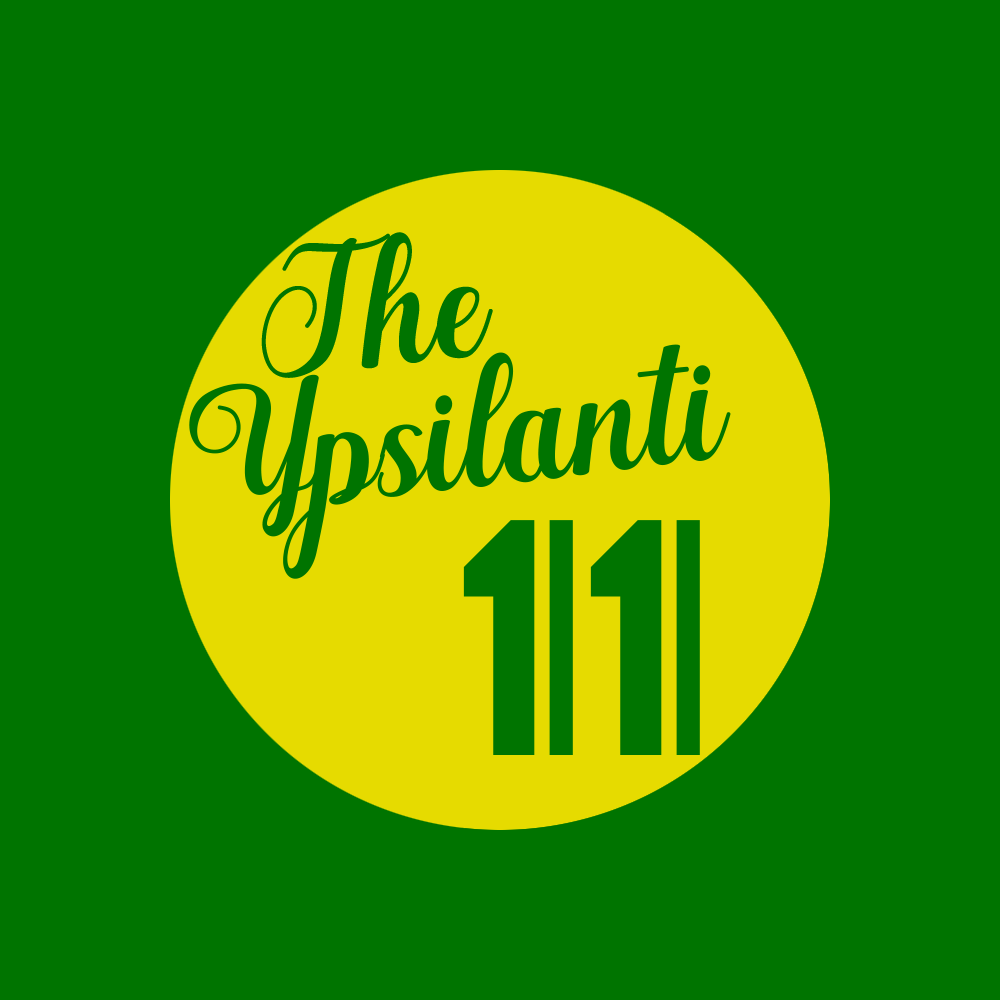 The football schedules for the Mid-American Conference came out earlier than usual with the announcement made in February, not June.
From the MAC's press release:
The MAC 2020 football season will also kickoff the 75th anniversary celebration for the Conference throughout the entirety of the 2020-21 academic year.

The MAC will release an updated schedule in late May or early June with kick times and television for the first three weeks of the regular season.  All remaining game kick times and television will be announced 12 days prior to the scheduled game.

…

In addition, five MAC rivalry games will highlight Saturdays in October with Akron at Kent State in the 'Battle of the Wagon Wheel' on Saturday, Oct. 10th, while Bowling Green at Toledo in the 'Battle of I-75', Ohio at Miami in the 'Battle of the Bricks', Western Michigan at Central Michigan in the 'Battle of the Cannon' and NIU at Ball State in the 'Battle of the Bronze Stalk' will all kickoff on Saturday, Oct. 17th.
Let's start with the home team
This is, of course, a newsletter that's mostly for the Eastern Michigan hive, so it'd behoove me to start there. Here's the schedule for the Eagles this year:
Sept. 5 at Kentucky

Sept. 12 vs. Coastal Carolina

Sept. 19 vs. Northern Illinois

Sept. 26 at Missouri

Oct. 3 vs. Central Michigan

Oct. 10 at Ohio

Oct. 17 at Army

Oct. 24 vs. Toledo

Oct. 31 at Western Michigan

Bye week

Nov. 10 at Ball State (Tuesday)

Nov. 21 vs. Bowling Green

Nov. 27 at Miami (Black Friday)
EMU will have five home games all on Saturday including twice in September. Last year, EMU didn't have a home game until the last week of September until the Eagles played at Rynearson, and did so against an FCS squad. Now, after opening the year at Kentucky, EMU will play host to Coastal Carolina, a proving Group of 5 team that went bowling last year, and then NIU, a must-win divisional matchup.
After a second road trip to Missouri, which is technically an SEC school, Eastern will have its homecoming match against Central Michigan.
EMU's other MAC assignments are at Ohio, home against Toledo, at WMU on Halloween, at Ball State after a bye week, home against BGSU, and at Miami to end the year.
We'll get into it later but SP+, built by Bill Connelly of ESPN, looked at the opponents EMU has this year and its projected win total is set at 3.9. The math says that there's one likely win on the schedule (BGSU, 10.9 projected margin of victory), three relative toss-ups (Coastal Carolina, NIU, and Toledo), and eight likely losses.
October 17: The MAC's big rivalry day, CMU vs. WMU at Ford Field
The MAC wants you to circle this date on your calendar.
I think you should, too. Check out the games of the day:
Oct. 17 lineup
Bowling Green at Toledo — BG finally won it last year! It was BG's only Battle of I-75 win of the decade and did it to tie the overall series up at 40-40-4. Toledo should be more improved, but BG won't play any less inspired this year, hopefully.

Eastern Michigan at Army — Not the army but close enough!

Kent State at Buffalo — This unofficial rivalry actually began in 2014, and I'm curious to know if this thing still has any legs. There's at least going to be a lot of attention focused on the Kent State equipment truck, as per tradition.

NIU at Ball State — This rivalry is, uh, well it's honestly not intriguing because I think NIU's biggest targets are Toledo and WMU, but that's neither here nor there. This game has a trophy and I'm not going to show it to you. That should be between you and your browser history.

Ohio at Miami — The Battle of the Bricks is a classic and the MAC's longest-running rivalry. Miami's taken the last two from Ohio, so the drama's definitely gotten better.

UMass at Akron — Naturally.

Western Michigan at Central Michigan — We don't know what time or on what channel, but CMU vs. WMU will be at Ford Field, and there's a good shot this game sells tome tickets.
This will be the first time in 91 meetings that CMU-WMU will be played at a neutral site. This game will count CMU as the home team since it was that school's idea to move the rivalry out of Mount Pleasant and into a better location. And by better location, I mean that Central has numbers to show that having a big rivalry game at Kelly/Shorts this year isn't the most profitable idea, and CMU needs profitable ideas.
Evan Petzold's special to The Free Press:
The decision made by CMU's administration and athletic department to play at Ford Field serves as an opportunity to combat the declining enrollment. According to the Michigan Association of State Universities, fall enrollment at CMU was 19,431 in 2019, a 10.5% decrease from 2018, when 21,705 students enrolled.

WMU's enrollment decreased by 4.8%, from 22,562 in 2018 to 21,470 in 2019.

Facing the steepest enrollment drop in the past decade and worst of the 15 public universities in the state, CMU president Bob Davies believes the pathway to improvement incorporates increased marketing endeavors in Detroit, Grand Rapids and Lansing. He has also expressed his desire to pitch the university to those as young as freshmen in high school.

"There is a sense of urgency," Davies said at a Feb. 13 Board of Trustees meeting. "We need to be taking those steps now to move forward the institution in measurable ways, transformational ways."

Before CMU played last season's MAC championship at Ford Field, athletic director Michael Alford said the opportunity at the NFL venue went beyond the football program. He called Detroit a "major market" for the university.

"Ford Field has been the location of many great experiences for CMU Football, and this is an opportunity to create another iconic experience for our program and our university," Alford said in the released statement. "CMU's continued success means out-of-the-box thinking. Bringing this game – and the events surrounding it – to Detroit allows our athletics program to help engage thousands of people who are passionate about CMU."
While we know where and when the Central-Western game is, we still don't know what channel or what time it'll be on. Those details won't be released for months, but the MAC's main goal should be to not have these good games only watchable on ESPN3 or ESPN+.
I don't know when the last time the MAC had a league game played on a Saturday night on ESPN proper. I don't know if CMU-WMU at Ford Field is convincing enough for ESPN to have this on during primetime, but it's a thought I'm willing to entertain.
ESPN, for sure, isn't going to let that happen if this game doesn't sell tickets. The only other FBS game happening in the state this day is Ohio State at Michigan State. Eastern's at Army and Michigan's at Minnesota. Since all of Washtenaw County will be without a home game and Michigan State is likely to get waxed by Ohio State; it's easy to see how this game could be a draw across football fans in southeast Michigan.
Whether it's at noon or at 7 p.m., on ESPN or on CBS Sports Network, for this game to be a one-time deal at Ford Field in the middle of October — this is actually a pretty cool idea for the rivalry to do something different, but more importantly: it's convenient.
No official date for MAC Championship
We know that the winners of the MAC West and East divisions will play each other in Ford Field the first weekend of December. We just don't know which day yet.
The MAC title game will either be played on Friday, Dec. 4, or Saturday, Dec. 5.
---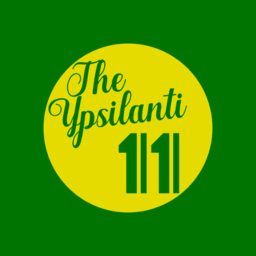 Twitter: @ARAlvarado13 | Song of the day: "Clan in da Front" -Wu-Tang Clan | Sign up for updates below!